Hurricane Harvey's rainfall was so heavy it caused Houston to physically sink
The city should bounce back once floodwaters recede 
Mythili Sampathkumar
New York
Thursday 07 September 2017 21:49 Comments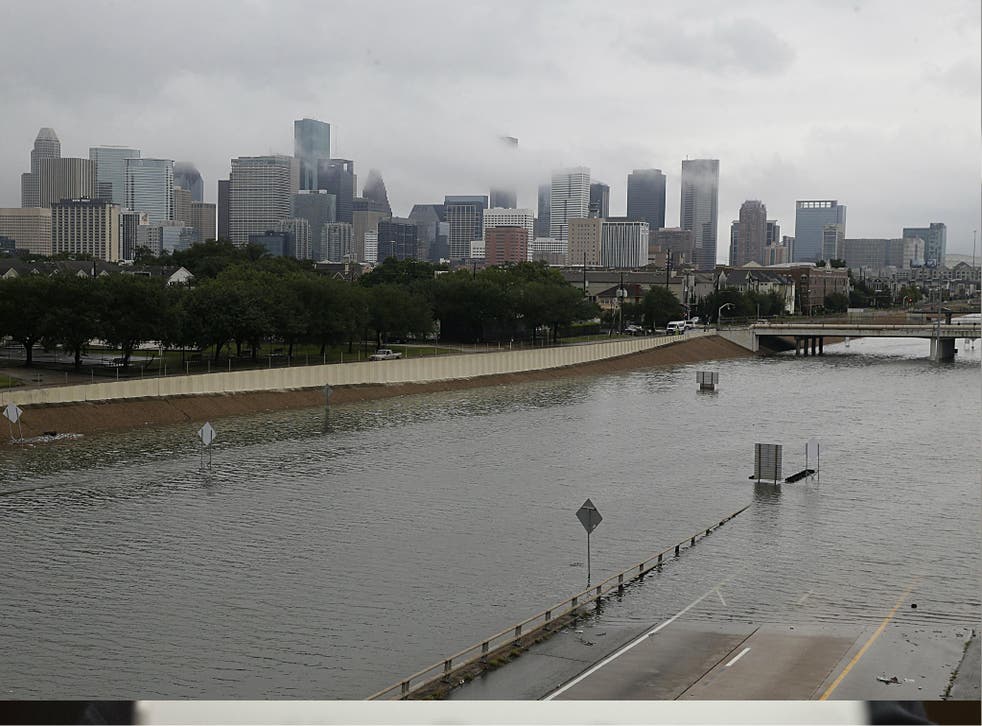 A California geophysicist has said that the weight of the relentless rains during Hurricane Harvey has caused Houston to sink by two centimetres.
Chris Milliner, a postdoctoral fellow at NASA's Jet Propulsion Laboratory at the California Institute of Technology, told the Houston Chronicle he used the Nevada Geodetic Laboratory and various other statistics to measure the drop.
It is a minimal change from the city's normal altitude of 80 in (203.2 cm) above sea level, but shows the extent of the rainfall as it "flexed the Earth's crust".
Mr Milliner said water weighs approximately one tonne per cubic metre.
If the water sank the city as a whole, the devastation on buildings, homes, and dams around the city is no surprise.
The dip will be temporary according to Mr Milliner.
The aftermath of Hurricane Harvey

Show all 19
He said that once all the flood water recedes, there will an "opposite elastic response of the crust" and it will bounce back.
The Federal Emergency Management Agency (FEMA), the Texas National Guard, and a host of charities are working on relief efforts right now as people make it back to their flooded homes, offices, and schools.
The Mayor of Houston Sylvester Turner has said his city is "open for business" just a few weeks after the historic storm.
Register for free to continue reading
Registration is a free and easy way to support our truly independent journalism
By registering, you will also enjoy limited access to Premium articles, exclusive newsletters, commenting, and virtual events with our leading journalists
Already have an account? sign in
Join our new commenting forum
Join thought-provoking conversations, follow other Independent readers and see their replies