1918 flu pandemic linked to rise of Nazi Party, paper reveals
Study published by Federal Reserve Bank of New York examines how 'Spanish flu' reshaped German society between 1918 and 1920
Samuel Lovett
Tuesday 05 May 2020 12:24 Comments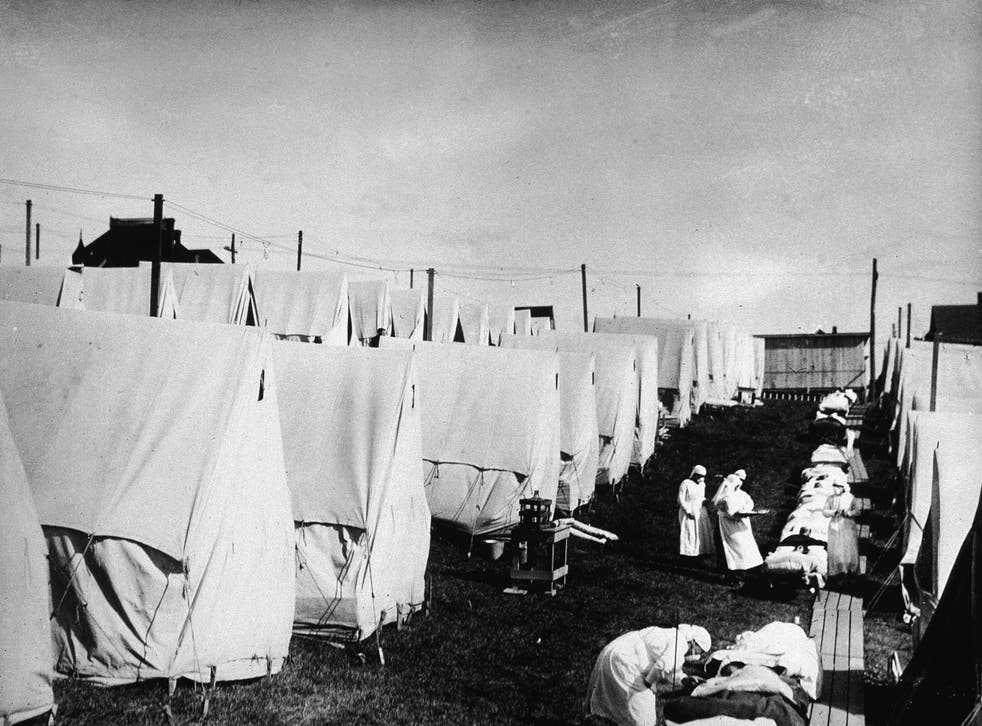 The political fallout generated by the influenza pandemic of 1918 helped fuel the Nazi's rise to power in Germany, new research has shown, in what comes as a warning about the potential implications of the current coronavirus crisis.
The study, published by the Federal Reserve Bank of New York, examined how the 'Spanish flu' reshaped Germany's society and political system between 1918 and 1920.
It showed that voting behaviour was changed in cities with the highest number of influenza fatalities, often in favour of the Nazis.
"Influenza deaths themselves had a strong effect on the share of votes won by extremists, specifically the extremist national socialist party," the paper, written by economist Kristian Blickle, said in reference to the Nazi party.
"This holds even when we control for a city's ethnic and religious makeup, regional unemployment, past right-wing voting, and other local characteristics assumed to drive the extremist vote share," Mr Blickle wrote.
"The deaths brought about by the influenza pandemic of 1918-1920 profoundly shaped German society."
While the Nazis benefited from the social dislocations of the 1918-20 pandemic, and more obviously the defeat in World War One, there was no such electoral boost for any other extremist parties.
"The same patterns were not observable for the votes won by other extremist parties, such as the communists."
The subsequent lurch to the right was was also heightened within those parts of the country that had deep anti-Jewish roots.
"The correlation between influenza mortality and the vote share won by right-wing extremists is stronger in regions that had historically blamed minorities, particularly Jews, for Medieval plagues," the study found.
As the globe continues to tackle Covid-19, along with the political and economic disruption it has generated, such findings highlight the enduring social risks that come with a pandemic.
Although coronavirus does not match the influenza pandemic of 1918-20 — some 50 million people died from Spanish flu — the current crisis has yet to run its course, with it unclear how the world order will stand post-Covid-19.
Economies and government finances remain under enormous strain while authoritarian regimes, such as those in Hungary, Turkmenistan and Rwanda, have used the pandemic to crack down on opposition voices and critics.
"We are cautious about the interpretation of our results," Mr Blickle wrote. "Nevertheless, the study offers a novel contribution to the discussion surrounding the long-term effects of pandemics."
Register for free to continue reading
Registration is a free and easy way to support our truly independent journalism
By registering, you will also enjoy limited access to Premium articles, exclusive newsletters, commenting, and virtual events with our leading journalists
Already have an account? sign in
Join our new commenting forum
Join thought-provoking conversations, follow other Independent readers and see their replies