Fatal car crashes increase 12% on annual marijuana celebration '420 Day'
Cannabis ingredient is known to delay reaction times but driving after smoking drug is remarkably common, say authors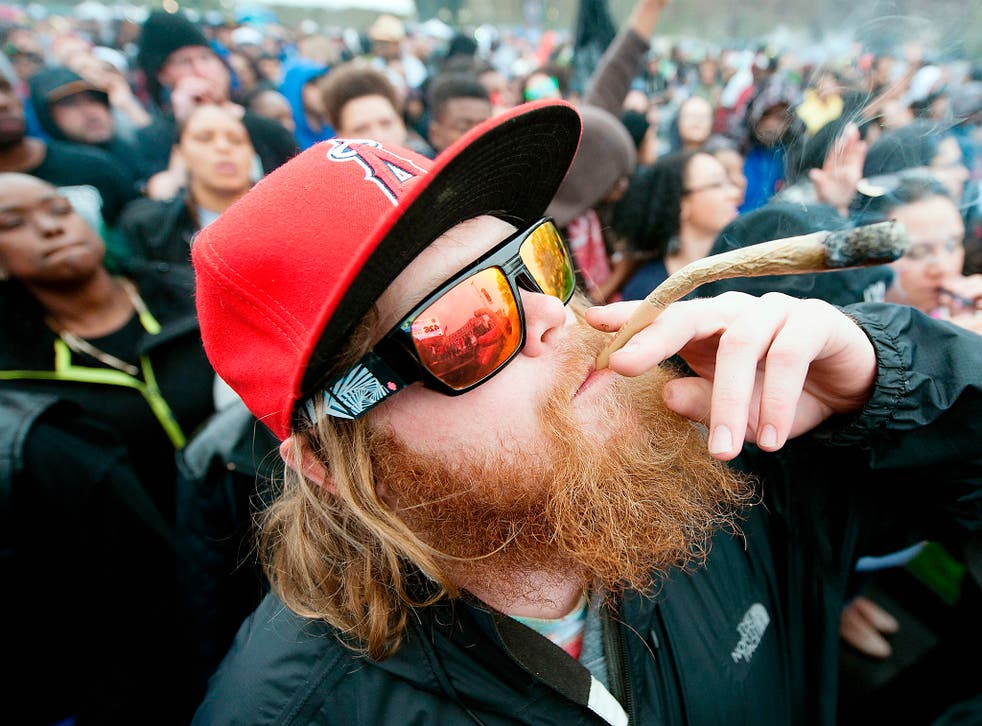 Fatal car crashes increase by as much as 12 per cent on the afternoon of 20 April, more commonly known as "420", researchers have found.
The day, an unofficial holiday for marijuana legalisation supporters, is associated with an increased risk of vehicle accidents comparable to that seen on Super Bowl Sunday: American football's championship final.
This is despite only a small minority of the American population being active marijuana users, and an even smaller number participating in 420 celebrations.
Previous studies have shown the active ingredient in cannabis, tetrahydrocannabinol (THC) decreases reaction times and makes driving speed and lane position more erratic.
"Despite this evidence, driving after cannabis consumption is surprisingly common," the authors said in a letter in JAMA Internal Medicine today.
They looked at 25 years of data on fatal car crashes reported between 4:20 PM and midnight on 420, and on the same day one week before and one week after the so-called "high holiday".
The authors identified 1.3 million people, involved in 882,483 crashes in the 25 year period, which resulted in 978,328 fatalities.
In the study period, 1,369 drivers were involved in fatal crashes on 20 April, while 2,453 drivers were in crashes on the control days a week before and after.
This amounts to 7.1 drivers in fatal crashes per hour on the afternoon of 420, compared to 6.4 on other days.
The highest risk was seen in New York, Texas, and Georgia, while in Minnesota the risk actually fell on 420.
Despite this, other studies assessing the risks of marijuana relative to other legal and illegal substances have shown it is around 114 times safer than alcohol.
The authors, from University of British Columbia and the University of Toronto, Canada, found no increased risk of crashes before 4:20PM on 20 April.
420 festival: Cannabis Cup celebrations in Denver, Colorado

Show all 7
"We examined a quarter-century of national data and found a 12% increase in the relative risk of a fatal traffic crash after 4:20PM on April 20 compared with identical time intervals on control days," they said.
"Although the vast majority of Americans do not celebrate 4/20, the observed association was comparable in magnitude to the increase in traffic risks observed on Superbowl Sunday.
"Policy makers may wish to consider these risks when liberalising marijuana laws, paying particular attention to regulatory and enforcement strategies to curtail drugged driving."
Join our new commenting forum
Join thought-provoking conversations, follow other Independent readers and see their replies