A&E target that could be scrapped by Tories has has helped save 15,000 lives a year, says IFS
NHS England is reviewing the emergency department waiting-time target as performance hit record lows in December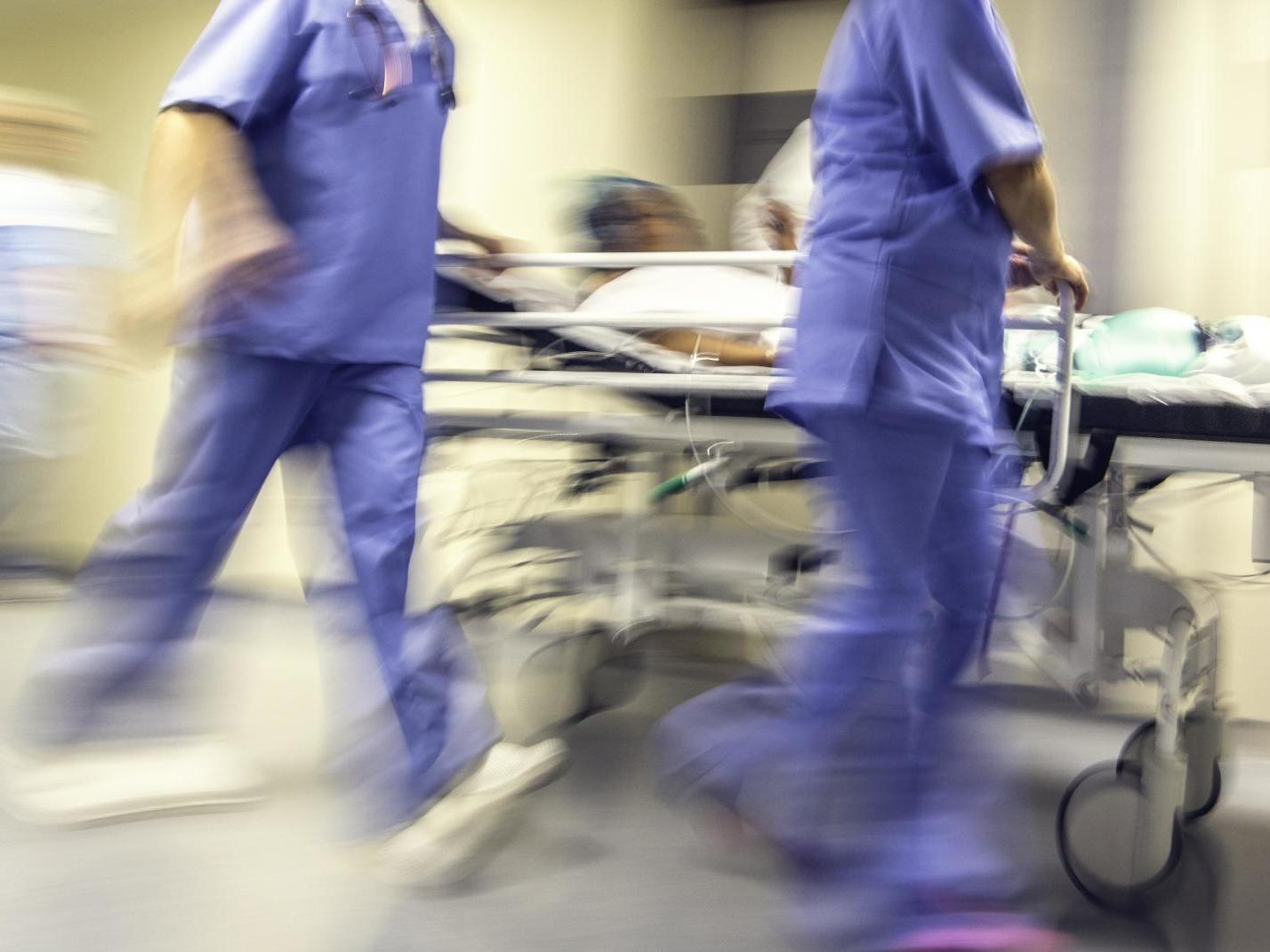 Ministers have been warned to think twice before scrapping the A&E waiting-time target after a new study found it had saved tens of thousands of lives.
Matt Hancock, the health secretary, has hinted he could scrap the totemic NHS target for emergency departments when a review by NHS England is published later this year.
But analysis by the respected think tank the Institute for Fiscal Studies found the four-hour target for patients to be seen, treated or discharged had saved as many as 15,000 lives a year.
A study by researchers at the IFS, Cornell University and the Massachusetts Institute for Technology suggests the target has been particularly beneficial for patients with time-sensitive conditions, such as sepsis and stroke.
George Stoye, a senior research economist at the IFS, said: "The four-hour target for A&E is increasingly being missed and is far from perfect as a policy.
"But before replacing it with something else, the government does need to understand that, for all its faults, it has been effective in reducing deaths among patients.
"Any replacement system needs to learn the lessons from this experience, ensuring that patients with time-sensitive and serious problems that may be difficult to diagnose continue to get treated quickly."
Earlier this week, Mr Hancock said the target was no longer "clinically appropriate" but experts from the Royal College of Emergency Medicine warned the government there was insufficient evidence to scrap the target.
Critics fear it is being replaced because of the record poor performance, with the target not having been achieved since 2015.
The IFS research suggests mortality for patients seen in A&E after one year fell by 0.3 per cent as a result of the target, reducing deaths by approximately 15,000 a year.
It also found the target reduced overall waiting times by around 20 minutes, but increased the number of admissions by about 12 per cent and increased average patient costs by £95.
NHS England's interim report recommended scrapping the four-hour target and replacing it with a series of measures including a focus on severe patients and average waiting times.
The IFS said that due to the benefits it had found for time-sensitive conditions, a new focus on those patients could lead to better outcomes – but also warned a target for those patients could have unintended consequences.
The research organisation said: "There is often confusion over the exact diagnosis of patients upon arrival, and identifying which patients are covered by the target might not always be obvious and could even lead to hospitals 'manipulating' recorded diagnoses to better hit the target.
"Mandating faster treatment times for patients with specific conditions but not others risks losing the benefit that the current policy provides for hard-to-diagnose patients."
NHS England has been approached for comment.
Join our commenting forum
Join thought-provoking conversations, follow other Independent readers and see their replies