Air pollution linked to condition that causes blindness in major UK study
Results of eye tests carried out on more than 111,000 people across Britain used in research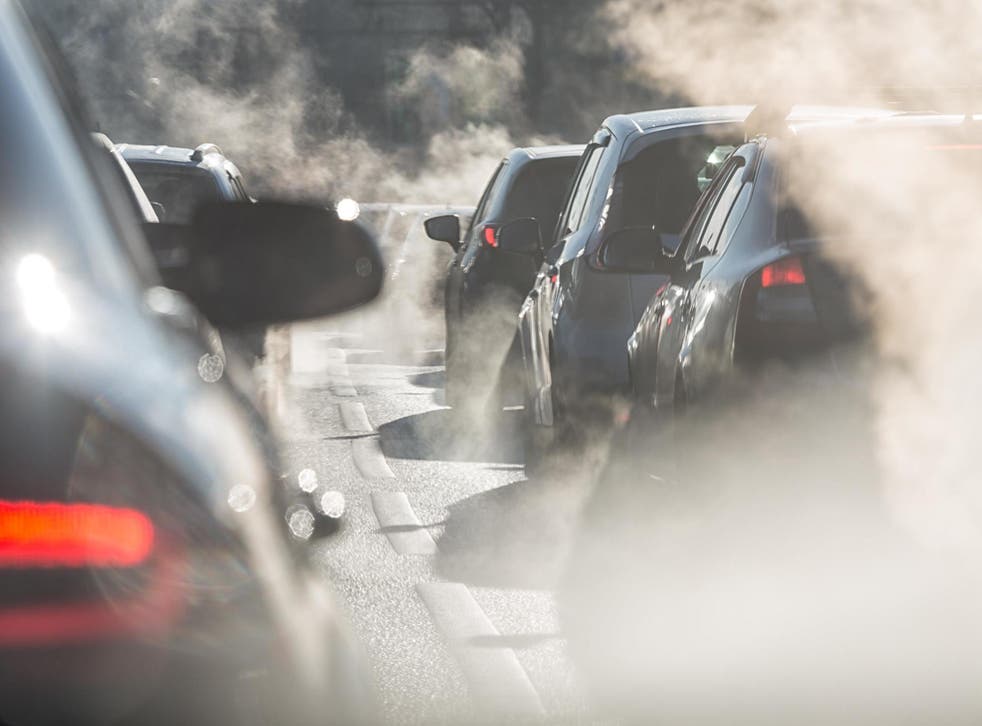 Air pollution has been linked to an eye condition that causes blindness, according to a new scientific study.
Researchers looked at vision tests carried out on more than 111,000 people across Britain between 2006 and 2010, and cross-referenced results against levels of air pollution in their neighbourhoods.
Those living in areas with higher amounts of fine particulate matter were at least 6 per cent more likely to have glaucoma than those in the least polluted areas, scientists from University College London and Moorfields Eye Hospital concluded.
The condition, which affects half a million people in the UK, can cause blindness if left untreated.
However the study, published in Investigative Ophthalmology & Visual Science, was unable to prove that air pollution was a trigger.
UK news in pictures

Show all 50
Professor Paul Foster, from UCL and author of the study, said: "We have found yet another reason why air pollution should be addressed as a public health priority, and that avoiding sources of air pollution could be worthwhile for eye health alongside other health concerns.
"While we cannot confirm yet that the association is causal, we hope to continue our research to determine whether air pollution does indeed cause glaucoma, and to find out if there are any avoidance strategies that could help people reduce their exposure to air pollution to mitigate the health risks."
Air pollution has been linked to a number other health conditions such as lung and heart disease as well Alzheimer's, Parkinson's and strokes. Particulate matter exposure is one of the strongest predictors of mortality among air pollutants.
Prof Kevin McConway, emeritus professor of applied statistics at The Open University, who was not involved in the research, said the study left a number of unanswered questions.
He said: "Their study cannot establish whether higher levels of pollution cause the risk of glaucoma to increase. That's because the study is observational.
"The trouble is that there are likely to be a whole range of differences between people that live in areas of high and low pollution, apart from the pollution level.
"Any of these differences might, at least in part, be the real reason for the differences in glaucoma risk, and not the different levels of air pollution at all."
Register for free to continue reading
Registration is a free and easy way to support our truly independent journalism
By registering, you will also enjoy limited access to Premium articles, exclusive newsletters, commenting, and virtual events with our leading journalists
Already have an account? sign in
Register for free to continue reading
Registration is a free and easy way to support our truly independent journalism
By registering, you will also enjoy limited access to Premium articles, exclusive newsletters, commenting, and virtual events with our leading journalists
Already have an account? sign in
Join our new commenting forum
Join thought-provoking conversations, follow other Independent readers and see their replies