The Independent's journalism is supported by our readers. When you purchase through links on our site, we may earn commission.
Air pollution may impair memory and verbal fluency in older men, study suggests
Columbia study indicates use of aspirin may mitigate these effects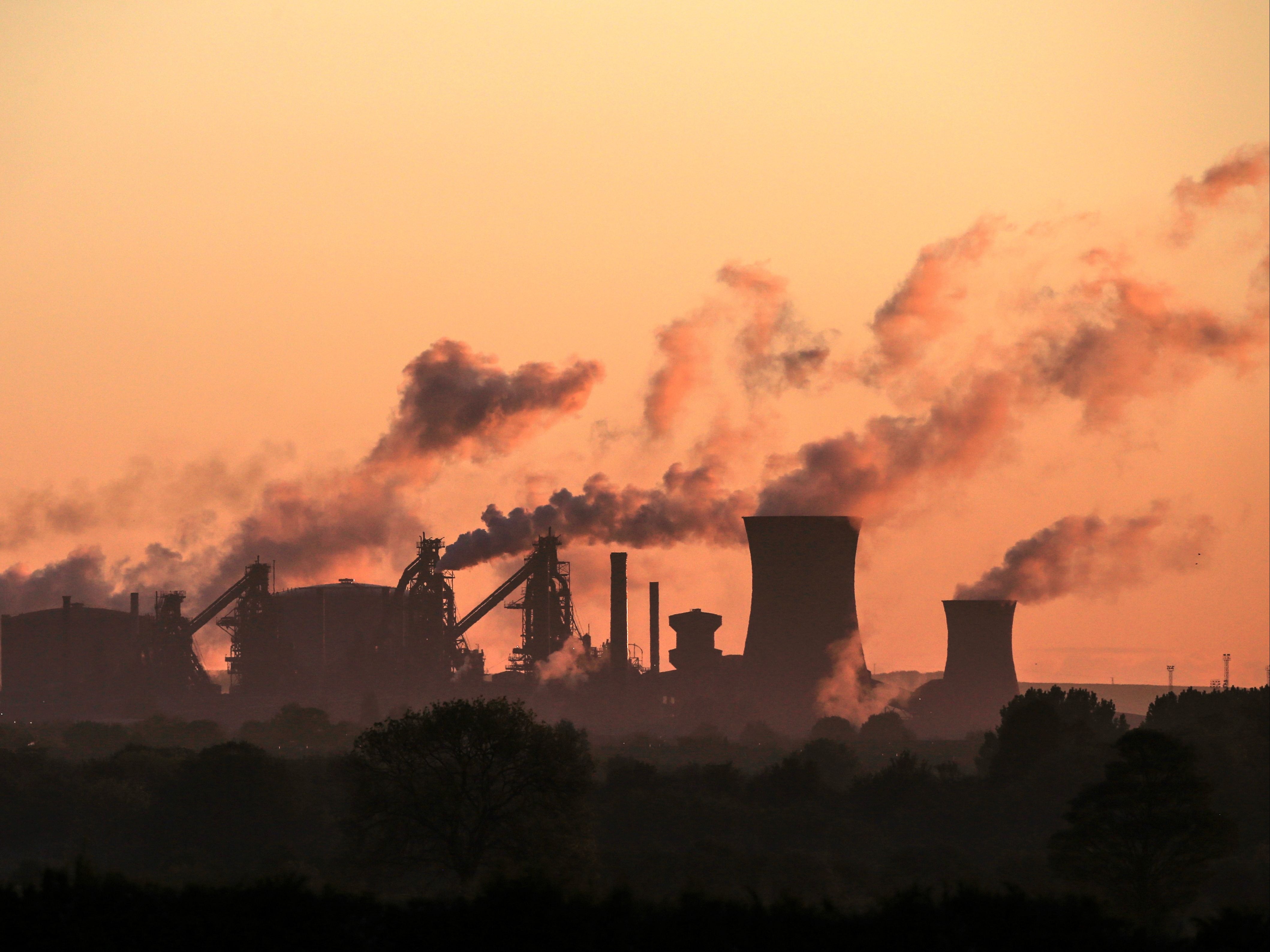 Leer en Español
Exposure to spikes in air pollution, even for just a few weeks, can impair older men's ability to think and speak as clearly, new research suggests.
Studying nearly 1,000 white males from Greater Boston with an average age of 69, Columbia University-led scientists found that the men's cognitive abilities fell following spikes in air pollution in the 28 days before testing.
Those who were subjected to higher levels of PM2.5s – particle pollution commonly caused by traffic fumes, fuel burning and forest fires – tended to perform worse in tasks such as verbal fluency, word memory and number recall, according to the study published in Nature Aging on Monday.
This was even apparent when levels of pollution remained below the safety threshold set by the World Health Organisation of 10 micrograms per cubic metre.
In the UK, where exposure to air pollution was recorded as medical cause of death for the first time in a landmark December ruling, the government's safety threshold is far higher – at 25 micrograms per cubic metre.
This is far from the first piece of research to suggest a link between air pollution and damage to the human brain.
One China-based study in 2018 suggested toxic air can lead to reductions in intelligence equivalent to a year of education on average across all age groups, with the worst impacts felt in those older than 64.
Other studies have placed those living near busy roads at greater risk of dementia, or indicated possible links between air pollution and increased mental illness in children.
In a positive sign, the study published this week found that those of the men who were taking aspirin or other non-steroidal anti-inflammatory drugs, known as NSAIDs, did not appear to suffer the same cognitive decline as a result of exposure to toxic air as the others.
The researchers suggested NSAIDs, particularly aspirin, may moderate neuroinflammation – the process in which the brain's innate immune system is activated – or changes in blood flow to the brain triggered by inhaling pollution.
"Despite regulations on emissions, short-term spikes in air pollution remain frequent and have the potential to impair health, including at levels below that usually considered hazardous," said senior author Dr Andrea Baccarelli, chair of Columbia's Department of Environmental Health Sciences.
"Taking aspirin or other anti-inflammatory drugs appears to mitigate these effects, although policy changes to further restrict air pollution are still warranted."
Dr Baccarelli told The Guardian that while the effects they observed of short-term air pollution "are reversible", with the brain rebooting as pollution clears, she warned that "multiple occurrences of these higher exposures cause permanent damage".
Join our commenting forum
Join thought-provoking conversations, follow other Independent readers and see their replies