Air pollution from clogged city streets could wipe years off female fertility, study says
'I would suggest women think twice [about] where to live'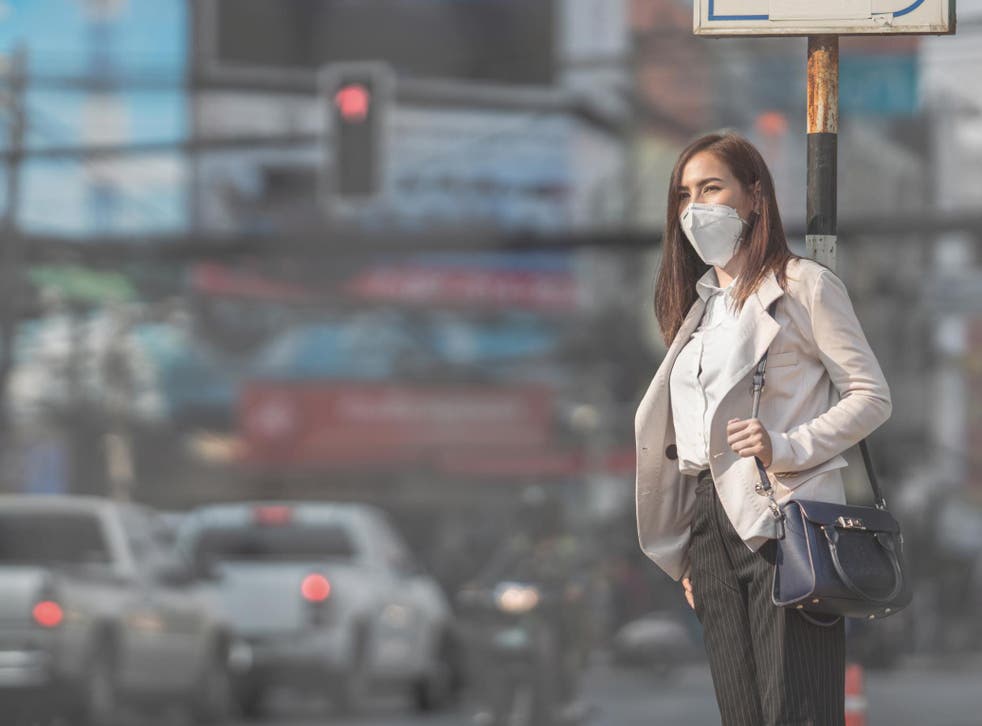 Exposure to filthy air from traffic-clogged streets could leave women with fewer years to have children, a study has found.
Italian researchers examining the effects of exhaust fumes and soot on fertility found women living in the most polluted areas were three times more likely to show signs they were running low on eggs than those who lived in cleaner surroundings.
While this would not necessarily hamper a woman's chances of having a baby in their twenties and early thirties, it could see a reduction in their childbearing years, and potentially trigger an earlier menopause, experts said.
Ovaries contain a fixed number of follicle cells which hold their lifetime reserve of eggs.
Doctors can estimate how many eggs remain by measuring levels of a chemical in the blood known as anti-Mullerian hormone (AMH) which falls as the number of viable follicles reduces.
The worst countries in the world for air pollution deaths

Show all 10
Smoking has already been revealed to damage these sensitive follicles, and the latest study suggests the cocktail of nitrogen dioxide (NO2), soot and heavy metal particles from exhaust fumes and industry could have a similar effect.
Researchers used blood tests from 1,318 women across Modena, a region in northern Italy, to measure levels of AMH indicating whether or not they had a clinically low ovarian reserve.
They then examined levels of microscopic pollution particles known as PM2.5 and PM10, as well as NO2 levels, where the women lived.
Among the women whose AMH levels suggested they had a low reserve of eggs, the majority lived in areas with the highest levels of NO2, and two-thirds lived in the areas with the highest particulates.
On average, women in these "high pollution" areas were 3.2 times more likely to have low ovarian reserve, even though none of the areas in the study exceeded levels judged to be safe under current EU rules.
In the UK and many other high-income countries the average age of first-time mothers has been rising as women delay starting a family, and the new research suggests taking steps to reduce pollution exposure could be prudent.
"I would suggest women think twice [about] where to live," said Profesor Antonio La Marca, from the University of Modena, who helped lead the study.
"We probably cannot escape a city, but we can take time to think where to live in a city."
Women can also think about controlling pollution at home with window seals, and by limiting indoor sources of pollution like wood-burning fires, he added.
The research is being presented at the European Society for Human Reproduction and Embryology conference in Vienna, and still needs to be published in a peer-reviewed journal and followed up by other groups.
But Professor La Marca said previous research has suggested a 2mg increase in pollution could correspond to two years ageing in women's ovaries.
"That is dramatic," he added.
Professor Richard Anderson, a gynaecologist at the University of Edinburgh, said the findings were "interesting and potentially important" if they were backed up by other work.
"While this does not suggest a short-term problem for women trying to fall pregnant, it might indicate that women exposed to high levels of pollution might have a shorter opportunity to achieve a family, and even an earlier menopause," he added.
The menopause usually occurs between the ages of 45 and 55 after a woman's ovaries stop producing eggs, though some women can experience it much earlier.
Nick Macklon, professor at the University of Copenhagen and medical director of London Women's Clinic, said the results suggest "pollution can speed up biological ageing" and they should be mindful of this if exposed to pollution daily.
Join our new commenting forum
Join thought-provoking conversations, follow other Independent readers and see their replies