The Independent's journalism is supported by our readers. When you purchase through links on our site, we may earn commission.
Air pollution particles found on foetal side of placenta, researchers say
Study suggests potentially harmful black carbon can pass through barrier which protects foetus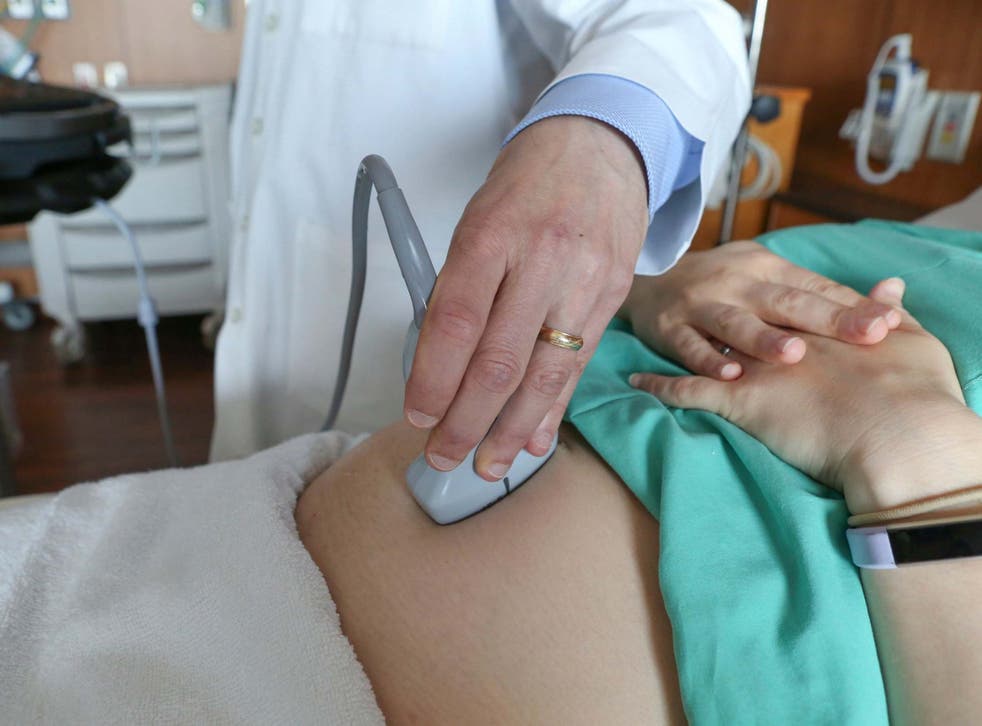 Black carbon particles have been found on the foetal side of the placenta in women exposed to air pollution during pregnancy, scientists have said.
Researchers said the study was the first evidence the placental barrier could be penetrated by particles breathed in by a mother, although they added further work was needed to determine whether these were able to reach the unborn baby.
The potentially harmful soot particles were detected in the placentas of all 28 women who provided tissue samples for a study published in Nature Communications.
Researchers at Hasselt University in Belgium used high-resolution imaging to detect the black carbon particles in placentae collected from five pre-term and 23 full-term births.
They found that 10 mothers who had been exposed to high levels of residential black carbon particles - 2.42 micrograms per cubic metre - during pregnancy had higher levels of particles in the placenta than 10 mothers exposed to low levels of residential black carbon - 0.63 micrograms per cubic metre.
New Delhi toxic smog pushes air pollution to peak levels

Show all 14
Black carbon particles are released every day into the air, largely from the combustion of fossil fuels. It is thought these can have detrimental effects on pregnancy outcome, including increased miscarriages and premature births.
Researchers said it was important to understand whether these particles affected pregnancy directly or by triggering a response in the mother's body.
The authors wrote: "Our results demonstrate that the human placental barrier is not impenetrable for particles.
"Our observation based on exposure conditions in real-life is in agreement with previously reported ex vivo and in vivo studies studying the placental transfer of various nanoparticles."
Andrew Shennan, professor of obstetrics at King's College London, said the findings were "a concern" and warranted further investigation.
He added: "Small particles, such as through smoking, can cause considerable disease related to the placenta.
"The placenta is the interface between mother and baby and is key to nourishing and supporting all the needs of the baby.
"Both the function and structure of the placenta is important, not only to the baby's growth and wellbeing, but also to that of the mother.
"High blood pressure and fits in pregnancy have been linked to household pollution."
PA
Register for free to continue reading
Registration is a free and easy way to support our truly independent journalism
By registering, you will also enjoy limited access to Premium articles, exclusive newsletters, commenting, and virtual events with our leading journalists
Already have an account? sign in
Register for free to continue reading
Registration is a free and easy way to support our truly independent journalism
By registering, you will also enjoy limited access to Premium articles, exclusive newsletters, commenting, and virtual events with our leading journalists
Already have an account? sign in
Join our new commenting forum
Join thought-provoking conversations, follow other Independent readers and see their replies