Number of Britons regularly drinking alcohol drops to 12-year low
More than one in five now say they do not drink any alcohol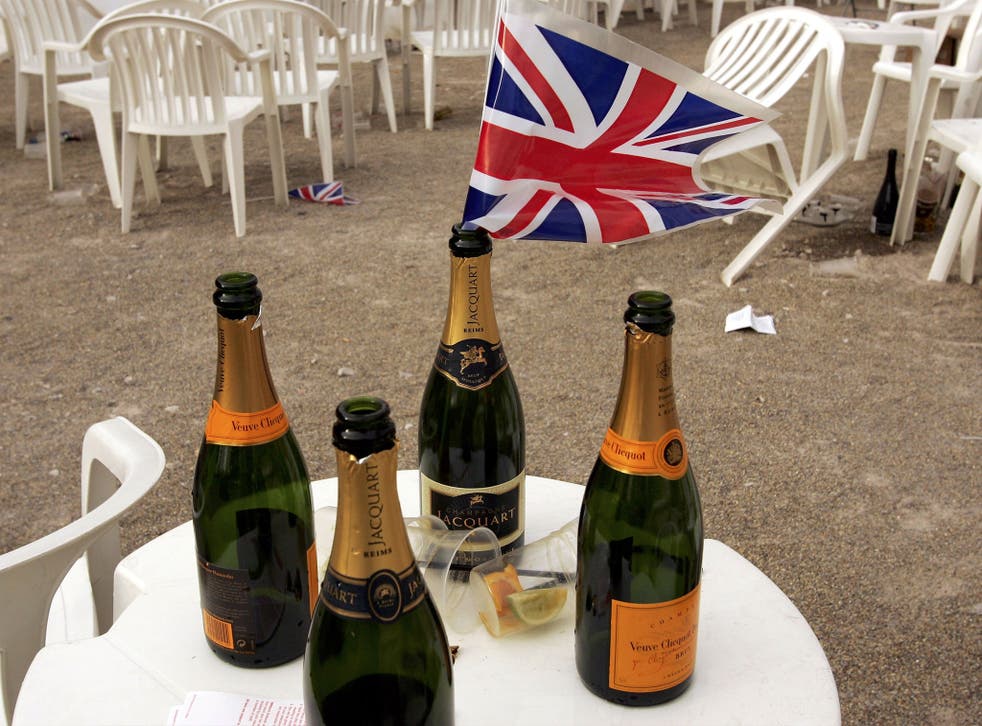 Booze Britain has lost some of its fizz, according to new figures, which show drinking levels have fallen to their lowest in more than a decade.
The number of teetotallers is slowly rising while the proportion of Britons who regularly drink alcohol has dropped to its lowest point since 2005.
Alcohol charities have cautioned that while the latest survey includes some positive data on consumption habits, binge drinking among older people remains a concern.
The report, published by the Office for National Statistics, found that just more than half of people (56.9 per cent) had enjoyed a drink in the week before being interviewed for the survey, a 12-year low.
At the same time, there has been a steady increase in the number of people identifying as teetotal.
More than one in five now say they do not drink alcohol at all – around 10.6 million people – up 2 per cent since 2005.
And the proportion of people who admitted drinking on five or more days a week has almost halved since the ONS began recording the data in 2005, from 16.8 per cent to 9.6 per cent last year.
However, the proportion of those aged 65 and over who exceeded their daily alcohol limit jumped from 31 per cent in 2005 to 37 per cent last year.
Statisticians say the changes are likely to be the result of increasing costs of alcohol, better understanding of the health impacts of drinking and demographic changes across the UK.
The ONS report noted that "cultural differences" had an impact on drinking habits.
It said London's low level of alcohol consumption was likely a result of it being ethnically diverse.
"Our data for 2016 show that drinking in the past week is more common among those who reported being white (61.5 per cent) relative to those who reported being any other ethnicity (25.7 per cent)," it said.
"Furthermore, the level of teetotalism is lower amongst those who are white (15.7 per cent) compared with all other ethnicity groups (56 per cent)."
The 10 countries that drink the most alcohol

Show all 10
Also significant are the alcohol habits of young people. The survey found those aged 16 to 24 years old were less likely to drink than any other age group, including those aged over 65.
The ONS figures contrast with NHS data that shows a rise in the number of hospital admissions related to alcohol consumption.
The NHS study, released on Wednesday alongside the ONS report, showed a 64 per cent rise in alcohol-linked admissions in England over the last decade.
Alcohol warning for over-65s
Dr John Larsen, director of evidence and impact at Drinkaware, said: "Whilst it is encouraging to see that young people aged between 16 and 24 years old are increasingly tending to drink less often or are becoming teetotal, there are some worrying figures in the survey.
"Most people wouldn't think that sitting at home and having more than three pints or drinking most of a bottle of wine in front of the television is binging but the units add up.
"There are short and long term health risks associated with drinking at risky levels from interrupted sleep and weight gain to cancer, liver and heart disease.
"Small reductions in drinking alcohol can make a positive impact on your health."
Join our new commenting forum
Join thought-provoking conversations, follow other Independent readers and see their replies