Alcohol sales in Scotland hit 25 year low after minimum unit pricing introduced
'Alcohol companies are profiting from people's harm and Westminster needs to put its foot on the accelerator to catch up with Scotland' charities say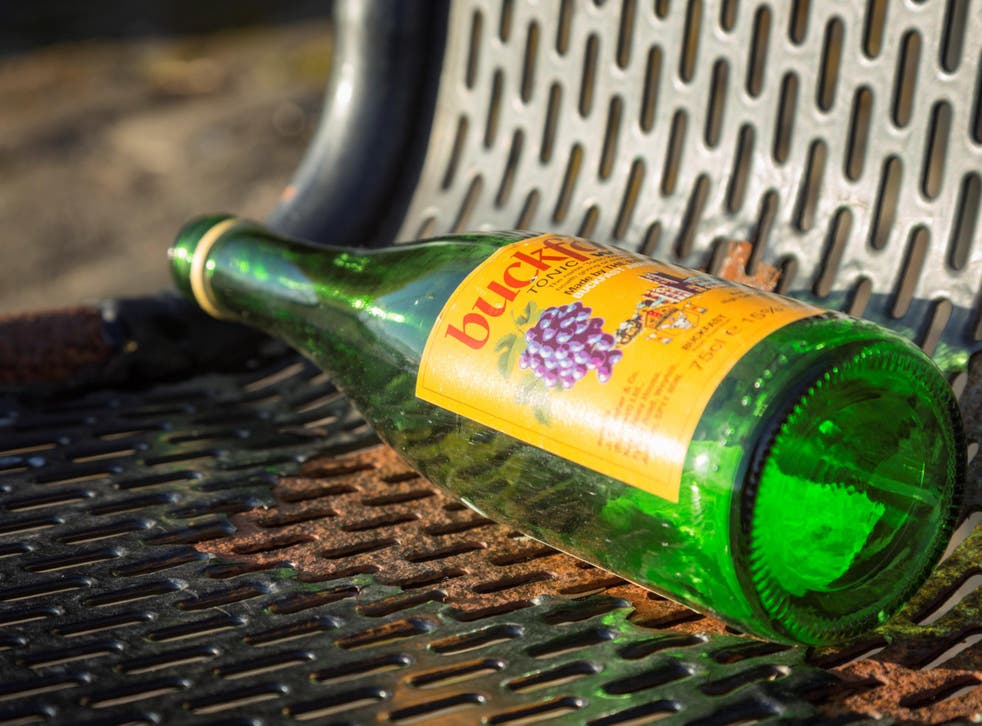 Alcohol sales in Scotland fell to their lowest level since records began in 1994 in the first year that ministers set a minimum price of 50p per alcoholic unit.
In 2018, the volume of alcohol sold in Scotland fell 3 per cent from 2017. However this was still equivalent to 9.9 litres of pure ethanol per adult on average - or 19 units a week.
The Scottish Government estimates that if trends continue its minimum unit pricing (MUP) strategy will save 392 lives over its first five years.
While alcohol-related deaths rose in 2018, ministers said it was a "promising start" for the legislation, which came into effect in May 2018.
"With this 3 per cent fall we are moving in the right direction," health secretary Jeane Freeman said.
Alcoholic drinks: a less calorific alternative

Show all 8
"There are, on average, 22 alcohol-specific deaths every week in Scotland, and 683 hospital admissions, and behind every one of these statistics is a person, a family, and a community badly affected by alcohol harm."
The legislation is targeted at cheap, high strength ciders, spirits and fortified wines which Ms Freeman said "cause so much harm to so many families."
Alcohol deaths in Scotland have risen for both men and women since 2012 - and have been "consistently higher" than in England and Wales.
There were 1,120 deaths in 2017 "wholly attributable to alcohol" - the equivalent of 22 people dying each week - NHS Health Scotland data shows.
The were more than 35,000 alcohol-related hospital stays last year and despite a downward trend since 2007-08, they remain four times higher than they were in the early 1980s, the report said.
Alcohol related deaths were also seven times higher in the most deprived boroughs in Scotland, compared to the least deprived.
While the volume of pure alcohol sold per adult in Scotland was still 9 per cent higher than England and Wales for 2018, the gap shrank to its smallest since 2003.
Across the country last year, a total of 44.7 million litres of pure alcohol were purchased - with almost three-quarters (73 per cent) of sales made via supermarkets and off-sales and the remaining 27 per cent in pubs, clubs and restaurants.
With minimum pricing coming into effect in May 2018, less than a quarter (23 per cent) of all alcohol sold in shops and supermarkets last year cost less than 50p per unit - down from 47 per cent in in 2017.
In England and Wales 42 per cent of all alcohol sold in off-sales cost less than this price point.
Charities praised the bold decision to take on the alcohol industry, who challenged the implementation of MUP at the Supreme Court, and urged the rest of the UK to follow suit.
"These findings show what happens when policies put people's health ahead of alcohol industry profit," said Andrew Horne, director in Scotland for addiction charity Addaction.
"Alcohol companies are profiting from people's harm and Westminster needs to put its foot on the accelerator to catch up with Scotland."
It comes as the UK Labour Party called for mandatory health warnings on alcoholic drinks to show that even low-risk drinking can be harmful.
"It's time for full transparency for consumers with alcohol labelling – the current voluntary approach is simply not fit for purpose," shadow health secretary Jonathan Ashworth said.
"Labelling including alcohol content in units, nutritional information, pregnancy warnings, and the Chief Medical Officer's drinking guidelines must now be made mandatory."
Register for free to continue reading
Registration is a free and easy way to support our truly independent journalism
By registering, you will also enjoy limited access to Premium articles, exclusive newsletters, commenting, and virtual events with our leading journalists
Already have an account? sign in
Register for free to continue reading
Registration is a free and easy way to support our truly independent journalism
By registering, you will also enjoy limited access to Premium articles, exclusive newsletters, commenting, and virtual events with our leading journalists
Already have an account? sign in
Join our new commenting forum
Join thought-provoking conversations, follow other Independent readers and see their replies