What is Alzheimer's disease and what are its causes?
Barbara Windsor has been diagnosed with the condition, the most common cause of dementia, which affects 850,000 people in the UK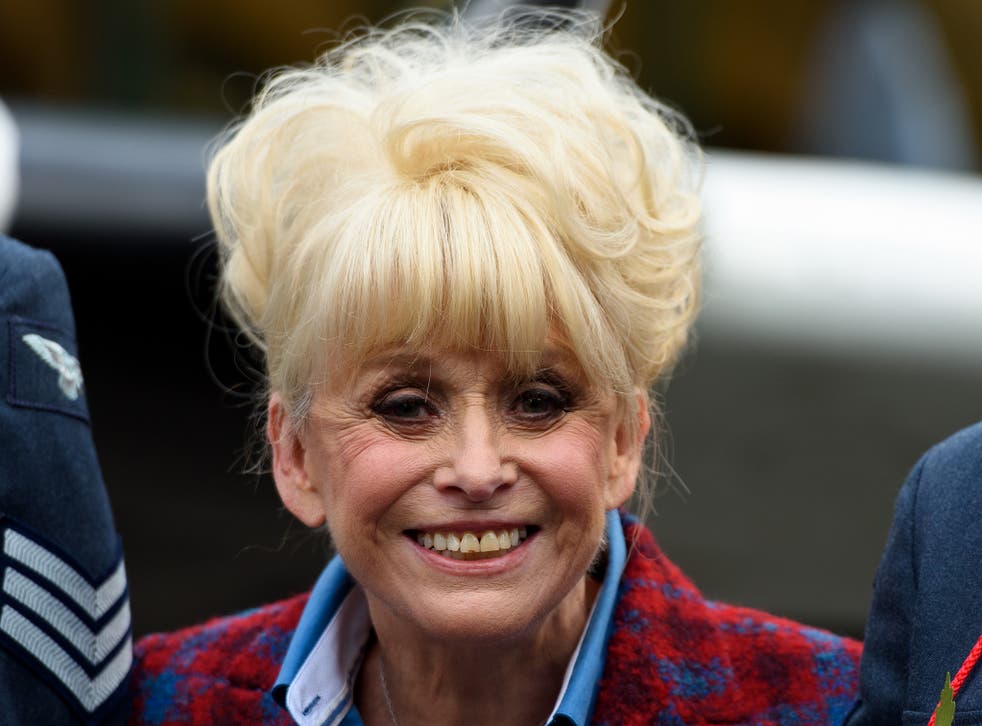 Dame Barbara Windsor, one of the most recognisable faces in Britain known for her roles in Eastenders and the "Carry On" films, has been diagnosed with Alzheimer's disease, her husband has revealed.
She is one of around 850,000 people suffering with some form of dementia in the UK.
The majority have Alzheimer's disease, a terminal condition affecting the brain which the 80-year-old was diagnosed with four years ago.
What is Alzheimer's disease?
Alzheimer's disease is the most common cause of dementia, which is a collective term for symptoms including problems with language and thinking, and commonly memory loss.
The hallmark of the disease is the build up in the brain of damaging clumps of proteins, known as "plaques" and "tangles".
These buildups gradually kill the junctions between nerve cells in the brain, known as synapses, and eventually strangle the neurons themselves leading to the death of brain tissue.
Brains of people with Alzheimer's also have much lower levels of neurotransmitter chemicals like acetylcholine, which are another important part of brain signals.
What causes Alzheimer's?
This is still poorly understood. Scientists do not fully know what triggers the build-up of these plaques and whether they're a symptom or cause of the disease.
However there are several factors which increase the risk, with age being the biggest, one sufferer in 20 is under the age of 65 and early onset forms of the disease can strike from around 40.
Lifestyle factors including smoking, obesity and diet are another major factor in increasing risk, and suffering a head injury, including a minor concussion, can increase the risk by as much as two-thirds.
There are twice as many women with Alzheimer's over the age 65 as there are men and the reason for this is also not fully understood.
There are also some inherited genetic risks, and other health conditions such as having a learning disability can increase your chances of suffering from the disease.
What are its symptoms?
In many cases, the disease takes a long time to develop and can go unnoticed in older relatives making supportive treatment hard to deliver.
Often the first recognised symptoms are when once-routine tasks such as preparing a meal or taking a trip to shops become more difficult. People with the disease may get lost more easily or forget key dates or the names and faces of relatives.
Depression can be a very early sign which may occur before any physical hallmarks in the brain.
In later stages people can become non-verbal and it can cause large swings in behaviour leading to aggression and other behaviours which make caring for them at home more difficult.
Is there a cure?
There is no cure for the disease, though this is a major research area along with developing tests for earlier diagnosis.
Support is usually focused on coming to terms with the diagnosis and adapting lifestyle and care arrangements to maximise quality of life, as well as teaching coping strategies for memory.
There are drug treatments which can temporarily improve some symptoms.
In earlier stages drugs like Exelon or Reminyl can improve memory problems and concentration, typically by addressing the imbalances in neurotransmitter chemicals like acetylcholine.
In later stages drug treatments can help to address some of the more challenging symptoms such as delusions or aggression.
Register for free to continue reading
Registration is a free and easy way to support our truly independent journalism
By registering, you will also enjoy limited access to Premium articles, exclusive newsletters, commenting, and virtual events with our leading journalists
Already have an account? sign in
Register for free to continue reading
Registration is a free and easy way to support our truly independent journalism
By registering, you will also enjoy limited access to Premium articles, exclusive newsletters, commenting, and virtual events with our leading journalists
Already have an account? sign in
Join our new commenting forum
Join thought-provoking conversations, follow other Independent readers and see their replies