Ambulance staff afraid to speak out amid a culture of sexism, racism and bullying, report warns
National NHS whistleblower's office has called for an indepedent review of ambulance services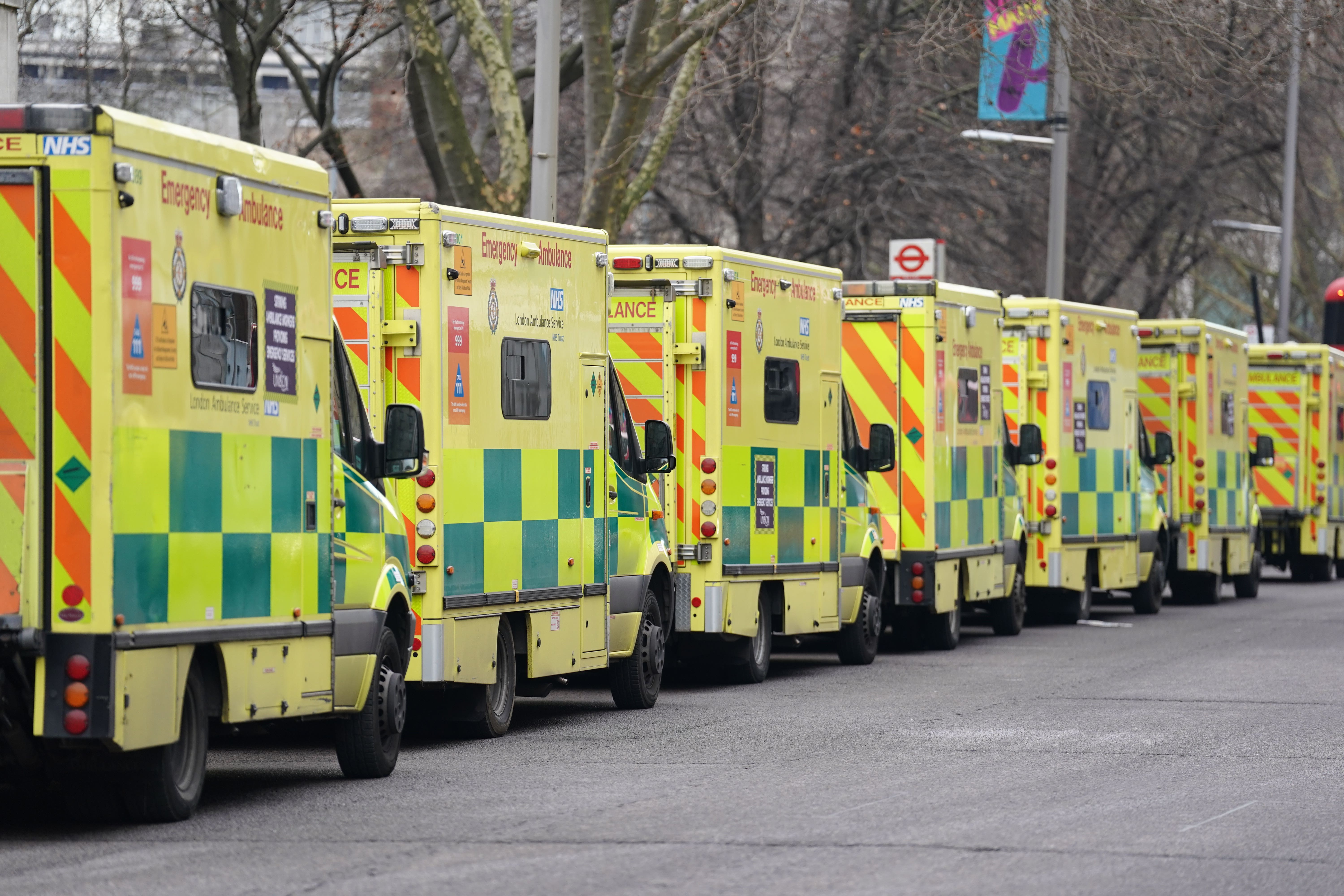 NHS Ambulance service have a "fear of speaking up" amid pervasive "cliquey", sexist, racist and homophobic cultures, a watchdog has warned.
A national guardian has warned of negative cultures in trusts preventing workers from raising concerns as she called for a "cultural review" of ambulance organisations.
The review into whistleblower concerns, by the Freedom to Speak Up Guardian's office, has found widespread cultural issues including clique-like behaviour and bullying and harassment.
Dr Jayne Chidgey-Clark, the NHS National Freedom to Speak Up Guardian, has now called on ministers and the NHS to independently review ambulance services, after speaking with ambulance staff across five NHS trusts.
The report has called for a cultural review of the ambulance service by NHS England, the Care Quality Commission, the Association of Ambulance Chief Executives and ministers.
It said an independent review should consider leadership within the sector, bullying and harassment including sexual harassment and issues of discrimination, particularly in relation to sexual orientation, gender, ethnicity and disability.
Have you been impacted by the issues in this story? email rebecca.thomas@independent.co.uk
FTSU guardians are employed by NHS trusts across the country for staff to raise concerns too, and were created following the public inquiry into the Mid Staffordshire hospital scandal.
In a new report, the national office for FTSU gurdians, interviewed ambulance reviewed reports into all ten ambulance trusts and interview workers across five.
One senior leader quoted in the report said: "When I first started, everyone I spoke to said we have a culture problem. Sexism, racism, homophobic, cliquey. We are going to fix it but not yet. We need to sort out other things like wait times."
This month the Independent revealed warnings from a CQC official that sexual predators were seeking out work within the ambulance sector to target vulnerable patients as providers were failing to carry out adequate recruitment checks.
The Freedom to Speak Up Guardian has now also highlighted issues of sexual harassment. According to the report some workers reported sexual harassment had not been addressed by their trust.
It added there were "harrowing" examples of boundaries between students and management not being adhered to.
One worker was quoted: "There are 50-year-old men helping themselves to students" and another said "It was made clear to me that if I wanted to progress my career there were sexual favours that were required. Nights out, weekends away. You do as we want you to."
In a forward to the report, Dr Chidgey-Clark, warned there is also a "target driven" culture across the sector which may be driving a "negative" culture similar to Mid Staffordshire hospital in which one of the biggest patient safety scandals occurred.
The report said: "A culture of silence was indicated throughout this review, where workers could often not speak up, and concerns were often unheard. When people told us about their experiences of speaking up, we heard a range of ways that people had suffered detriment as a result."
She added: "Within the last 12 months, there have been several other reviews, reports and recommendations examining aspects of culture within ambulance trusts. Recognising the work of our partners, I am calling for Ministerial oversight of an independent cultural review."
The report does however say there are examples of some "good practice" in the sector in terms of work to improve culture.
Daren Mochrie, chairman of the Association of Ambulance Chief Executives (AACE), said the organisation "welcomes this review, the greater insights it provides into the current workings of the Freedom to Speak Up culture, including the role of the guardians within NHS ambulance services, and the further opportunity it presents for comprehensive and consolidated improvement in this area for the benefit of staff and patients alike."
Miriam Deakin, director of policy at NHS Providers said: "Trust leaders are committed to improving the experience of their staff and to ensuring a positive working culture, but we know there are still problems that need addressing.
"Bullying, harassment and discrimination have no place in the NHS.
"It's vital that work is done to instil values and behaviours that create a more equal, diverse and inclusive health service where staff feel safe to speak up about issues affecting their patients and themselves."
Dr Sean O'Kelly, CQC's chief inspector of Hospitals, said:"Bullying, discrimination and harassment in any workplace are absolutely unacceptable and something we must do everything we can to eradicate. That is why the Freedom to Speak Up Guardian role is crucial, and we fully support efforts to ensure ambulance trusts implement that role consistently in line with national guidance and give Freedom to Speak Up Guardian's the time and resources required to meet the needs of the staff they work alongside."
He said the report points out the CQC has streangthened its oversight of cultural issues and introduced better inspection methods.
A Department of Health and Social Care spokesperson said: "No one should ever be prevented from speaking up or face discrimination if they do...We will carefully consider the report and respond in due course."
Join our commenting forum
Join thought-provoking conversations, follow other Independent readers and see their replies