Anti-vaxxer group ridiculed for asking to be called 'vaccine risk aware' instead
Term is 'derogatory' and 'inflammatory', anti-vaxxers say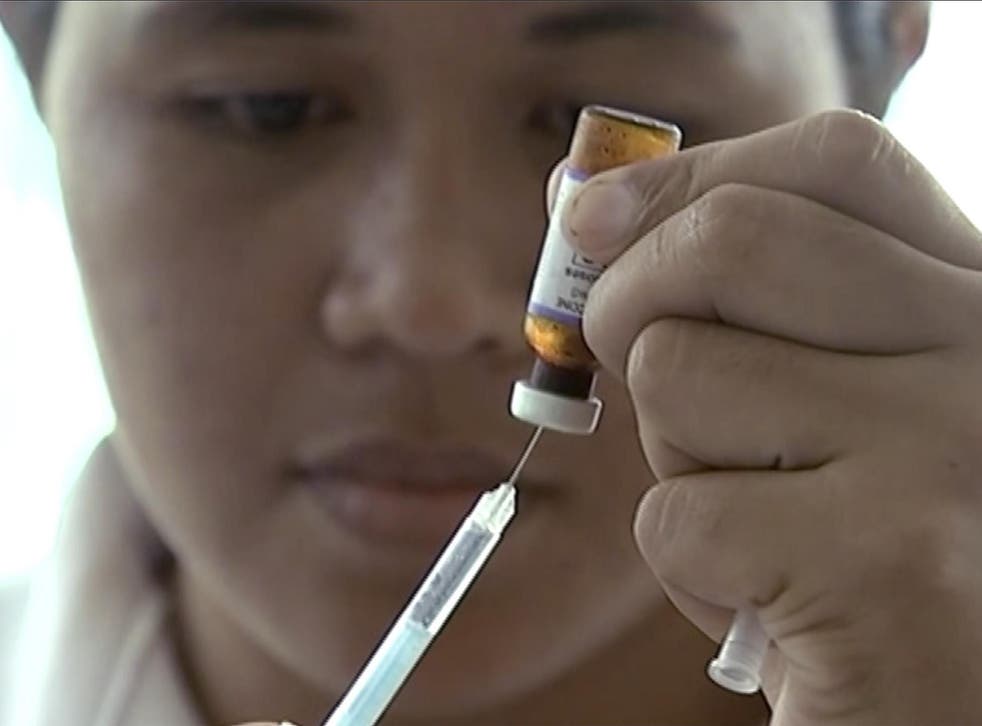 An anti-vaxxer group has asked people to stop calling them anti-vaxxers as the term is "derogatory".
The belief among anti-vaxxers that vaccinations are dangerous has been blamed for contributing to the return of cured illnesses around the world – including Samoa where 62 have been killed in a measles outbreak over the last 2 months.
Now one anti-vaxxer group has called for those spreading a pandemic of false information about the health risks associated with the medical practice to be referred to as "vaccine risk aware".
A statement posted online by anti-vaxxer page Crazymothers, which has more than 18,000 followers on Instagram, requested the media desist in using the word.
"Please retire the use of the term 'Anti-vaxxer.'" the anti-vaxxer group wrote. "It is derogatory, inflammatory, and marginalizes both women and their experiences. It is dismissively simplistic, highly offensive and largely false".
Vaccinations in the world's hardest to reach places

Show all 10
"We politely request that you refer to us as the Vaccine Risk Aware."
The request was quickly denigrated online – with one Twitter user suggesting the alternative "plague-enthusiasts" and an immunologist replying "If you don't want Anti-vax, the only thing left is Self-Indulgent And Irresponsible Crazyperson".
While the first use of the term anti-vaxxer recorded by US dictionary Merriam-Webster occurred in 2009, anti-vaccination movements stretch back to the 1700s when the medicine was introduced.
Spurred on by the now-debunked findings of British former doctor Andrew Wakefield, antivaxxer groups have proliferated widely online – forcing social media firms to attempt to clamp down on the spread of misinformation through them.
The growth of belief that vaccines may be harmful – as well as false claims from anti-vaxxers about the links between the medical practice and autism – are believed to be a factor in the return of measles in the US and the UK.
Britain lost its measles-free status from the WHO three years after the virus was eliminated after 231 cases were confirmed in the first quarter of 2019.
Meanwhile the UN has blamed an outbreak of the illness in Samoa that has claimed the lives of 62 people on online groups pushing anti-vaxxer conspiracies.
The UN children's agency's regional representative Sheldon Yett said the disinformation came from mainly overseas, and urged anti-vaxxers from Australia, the US and other wealthy developed nations posting the material to realise they were passing a "death sentence" to children in developed nations.
"Unfortunately it's found a ready audience in Samoa, where some people are suspicious about the quality of healthcare and may have issues with local [vaccine] providers", he added.
Join our new commenting forum
Join thought-provoking conversations, follow other Independent readers and see their replies