The Independent's journalism is supported by our readers. When you purchase through links on our site, we may earn commission.
New type of antibiotic discovered in soil in breakthrough for fight against drug-resistant superbugs
After years of drought in drug discovery, scientists hail good news in 'antibiotic arms race'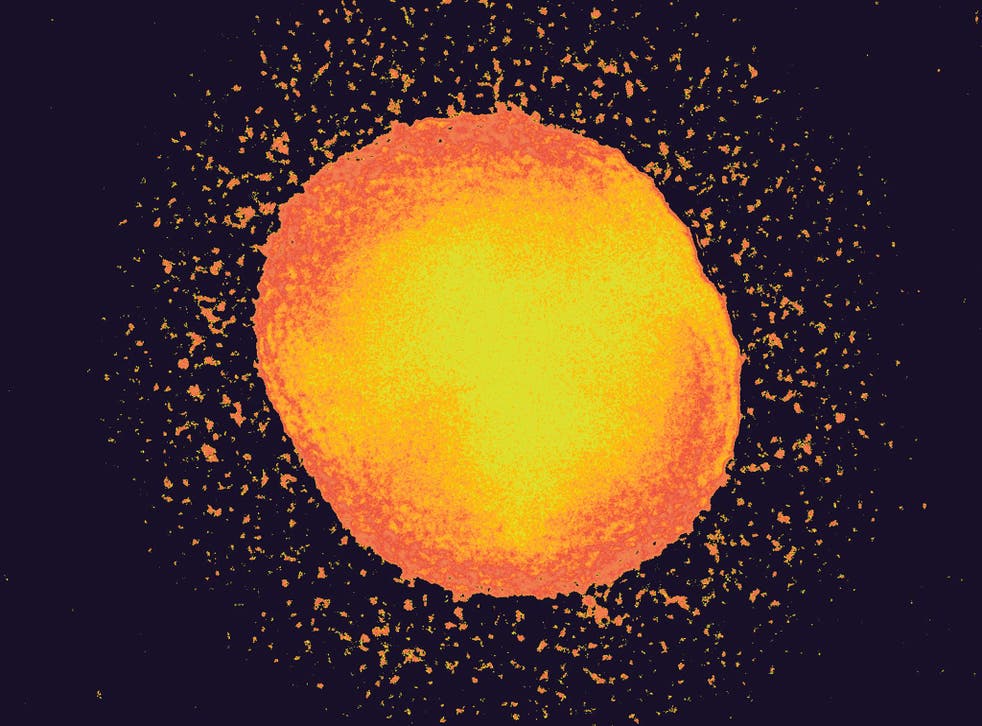 Scientists trawling through thousands of soil samples have discovered a whole new class of antibiotics capable of killing drug-resistant bacteria.
The chemical, which has been called malacidin, appears to be non-toxic in humans and effective in tackling the hospital superbug MRSA, raising hopes that it could be used to develop a new treatment.
Scientists say antimicrobial resistance - the ability of diseases to fight back against and ultimately become immune to known treatments - represents one of the greatest threats to humanity.
Finding new antibiotics is key to staying one step ahead of bacteria threats, but only one new class - teixobactin - has been discovered in the last 33 years.
The US team behind the malacidin discovery are "right to call it a new class of antibiotics", molecular biologist Dr Luke Alderwick told The Independent. As a result, bacteria are "yet to generate resistance" to the chemical.
The hunt for new antibiotics is benefiting from recent technological advances which make it easier to rapidly comb the DNA of different soil organisms, which are otherwise hard to raise in a petri dish.
Soil is a good place to look for new organisms because it is here that bacteria naturally compete for resources and use a range of exotic chemical compounds to kill each other.
The malacidin chemical, identified by Dr Sean Brady and his laboratory at Rockefeller University, New York, works by attacking a fundamental step in bacterial growth, essentially interfering with a major building block that the bacteria use to build and repair their outer membrane.
In their study, published as a letter in the journal Nature Microbiology, the authors cautioned that it is only effective against one group of bacteria - the gram positives, which include MRSA.
Nonetheless, they wrote that the breakthrough suggests there may be more similar compounds like malacidin to discover.
It is also a promising sign that this new class follows closely after the 2015 discovery of teixobactin. Prior to that there had been a 30-year drought, prompting dire warnings of a "post-antibiotic apocalypse" if bacteria continue to adapt to withstand essential drugs.
"Environmental microbes are in a continuous antibiotic arms race that is likely to select for antibiotic variants capable of circumventing existing resistance mechanisms," the authors wrote.
Dr Alderwick, who is director of the Birmingham Drug Discovery Facility as well as a lecturer at Birmingham University, said work by university teams, like the Rockefeller group and his own team, will play a larger role in future antibiotic discovery because pharmaceutical companies have struggled to make money in this area.
"The business model for antibiotic discovery and development is broken," he said.
"The return on the cost of investment of the research and development is minimal. That's because when you take a course of antibiotics it's often just five to seven days – unless you're bed-bound in hospital.
"Big pharma are looking for blockbuster drugs they can recoup their money on, quickly. With [new] antibiotics, because we want to stop fuelling resistance, we want to keep these to one side – as a last resort."
Register for free to continue reading
Registration is a free and easy way to support our truly independent journalism
By registering, you will also enjoy limited access to Premium articles, exclusive newsletters, commenting, and virtual events with our leading journalists
Already have an account? sign in
Register for free to continue reading
Registration is a free and easy way to support our truly independent journalism
By registering, you will also enjoy limited access to Premium articles, exclusive newsletters, commenting, and virtual events with our leading journalists
Already have an account? sign in
Join our new commenting forum
Join thought-provoking conversations, follow other Independent readers and see their replies