Antibiotics vital for fighting drug resistant superbugs drastically overused in many countries, WHO report warns
Antibiotics meant to be held in reserve for when first and second resort drugs fail account for more than half of prescribing in 49 countries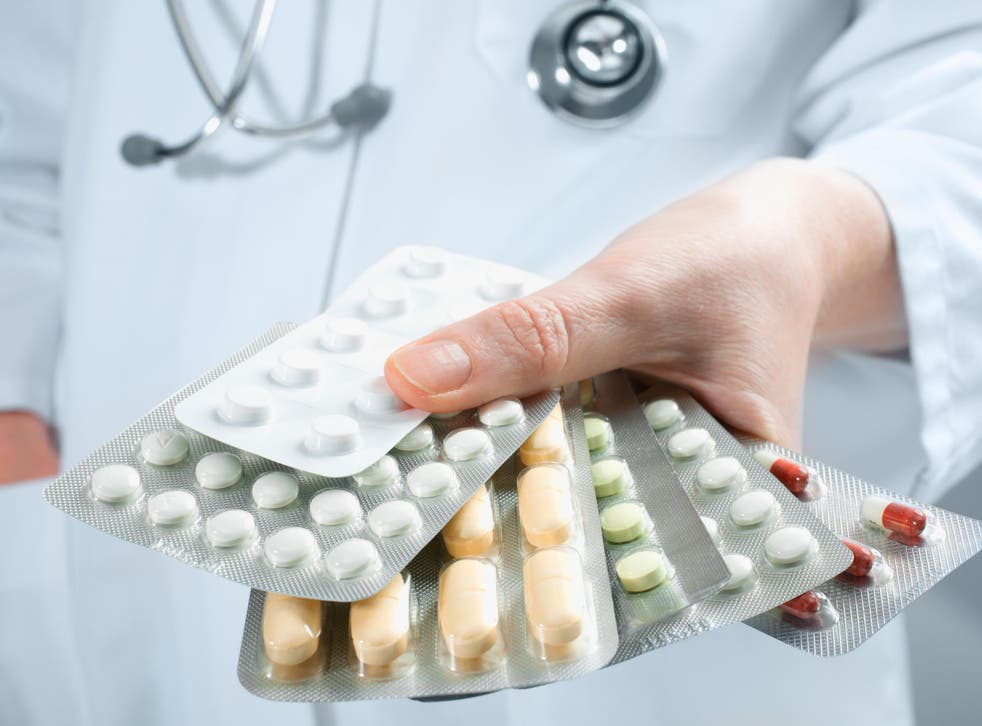 Key antibiotics which are meant to be used sparingly to ensure they don't speed up the spread of drug resistant bacterial infections account for more than 50 per cent of prescriptions in some countries, a report has warned.
A major review of antibiotic prescribing in 65 countries, published by the World Health Organisation (WHO) to coincide with World Antibiotic Awareness Week, warns of significant overuse of antibiotics in some countries.
This comes after health experts in England warned that medicine could "return to the dark ages" if countries fail to curb overuse of antibiotics.
"Overuse and misuse of antibiotics are the leading causes of antimicrobial resistance," said Dr Suzanne Hill, director of the Department of Essential Medicines and Health Products at WHO.
"Without effective antibiotics and other antimicrobials, we will lose our ability to treat common infections like pneumonia."
Antibiotics are often wrongly prescribed for viral infections like colds and flu where they have no benefit, and half of all doses are given to livestock as an industrial farming method of encouraging animals to grow.
Mongolia has the highest levels of prescribing of any nation, with 64.4 daily doses issues for every 1,000 people, followed by Iran with 38.8 and Turkey on 38.2.
Overuse is particularly concerning in the types of broad spectrum drugs which are meant to be held back for when first and second choice drugs fail.
These drugs, categorised as "watch" antibiotics, include carbapenem and cephalosporin medicines which can have serious side effects and are more likely to lead to bacteria rapidly evolving to resist them if they're over used.
However in these "watch drugs accounted for more than half of antibiotic prescriptions in 49 of the countries studied. In Georgia thee drugs accounted for 52 per cent of prescribing, compared to around 20 per cent in the UK.
Science news in pictures

Show all 20
In the Nordic nations (Denmark, Sweden, Norway, Finland and Iceland) these controlled antibiotics all accounted for less than 20 per cent of prescriptions.
Antibiotics which are held back as a last line of defence for the most serious or drug resistant infections account for about 2 per cent of prescribing in developed countries, the report shows.
However many low and middle income nations which have less stringent prescribing do not routinely record information on these drugs of last resort. The report also failed to include data from China and India which have some of the biggest issues with antibiotic resistance and over prescribing.
The report also shows how inequalities in access to health care leave many people without access to medicines when they do need them.
In Burundi there are just 4.4 prescriptions issued for every 1,000 people, followed by Brunei (5.9) and Azerbaijan (7.7), this compares to 20.5 in the UK.
"Findings from this report confirm the need to take urgent action, such as enforcing prescription-only policies, to reduce unnecessary use of antibiotics." Dr Hill added.
Join our new commenting forum
Join thought-provoking conversations, follow other Independent readers and see their replies