Royal College of Physicians drops opposition to assisted dying
'It is clear that there is a range of views on assisted dying in medicine, just as there is in society'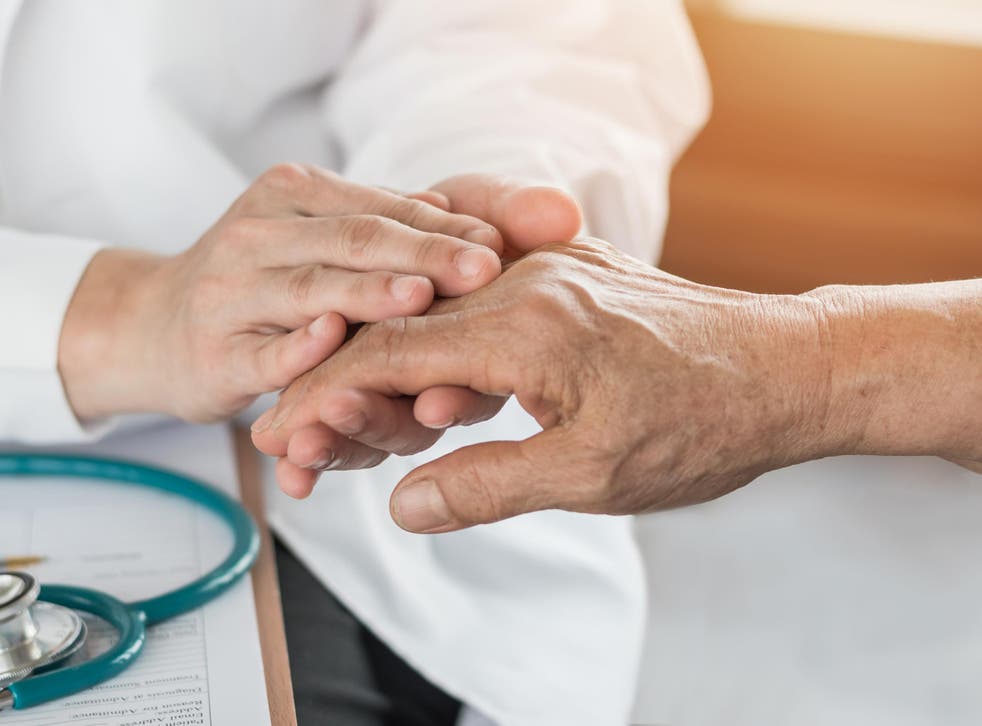 A group representing hospital doctors has dropped its opposition to assisted dying amid fierce debate over the issue.
The Royal College of Physicians has adopted a neutral stance, following a poll of nearly 7,000 of its members.
As it stands, it is illegal to encourage or assist in the suicide of anyone in England and Wales.
However, the polling found that only 43 per cent of the college felt they should oppose any change in law, while 32 per cent were in favour of actively supporting assisted dying.
The RCP concluded that a failure to get a 60 per cent majority either way means it will take a neutral stance on the issue.
NHS at 70: demonstration and celebration march to mark anniversary

Show all 18
Four medics said they would seek a judicial review over the poll, but this was rejected by the High Court on Thursday.
The last time the RCP surveyed its members on the issue was in 2014, when only 25 per cent wanted to support a change in the law.
In the new survey, fellows and members were also asked whether they personally supported a change in the law on assisted dying.
"It is clear that there is a range of views on assisted dying in medicine, just as there is in society," said RCP president, Professor Andrew Goddard.
"We have been open from the start of this process that adopting a neutral position will mean that we can reflect the differing opinions among our membership."
He added that the college will not be focusing on the issue, and will "continue championing high-quality palliative care services".
Campaigners welcomed the move as a step forward for the cause of assisted dying.
"It is highly significant that the oldest medical college in England has dropped its longstanding opposition to assisted dying in favour of a neutral position," said Sarah Wootton, chief executive of Dignity in Dying.
"The RCP will now join the Royal College of Nursing, the Royal Society of Medicine and medical associations around the world which have taken a balanced and compassionate stance on this issue."
Support free-thinking journalism and attend Independent events
But Baroness Finlay of Llandaff and Lord Carlile of Berriew, who co-chair Living and Dying Well, noted that only 25 per cent of respondents to the poll said they wished the college to have a neutral position.
"In fact, more RCP members and fellows voted for the college to oppose assisted suicide than voted for neutrality," they said.
"But as a result of the recent arbitrary and politically motivated change in the rules, their views have been ignored."
They said that campaigners were wrong to portray this move as demonstrating a shift in medical opinion on the matter.
"In reality it cannot be regarded as a serious expression of medical opinion and it has damaged the college's reputation as a professional body," they said.
Additional reporting from PA
Join our new commenting forum
Join thought-provoking conversations, follow other Independent readers and see their replies