'Life changing' asthma treatment that burns away muscle in airways could help 200,000 at risk of suffocating attacks
Heated probe inserted into the bronchi that take air into the lungs burns off smooth muscle circling the airways to reduce constriction which can close off airways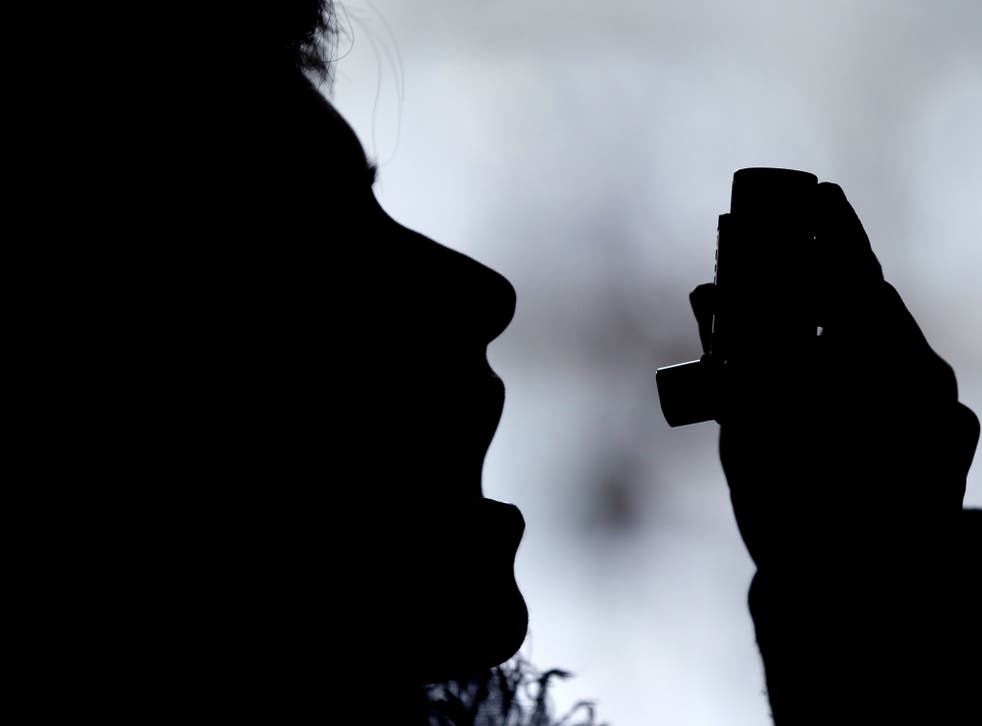 A specialist asthma treatment is to become widely available on the NHS in a move that will bring relief to patients suffering frequent "terrifying" attacks.
In changes proposed by the National Institute of Health and Care Excellence (Nice), which recommends what treatments are funded on the NHS, patients with asthma that cannot be controlled with inhaler medication will receive bronchial thermoplasty.
Nice have said the procedure is safe and can reduce the severity and frequency of attacks.
The move will significantly improve the quality of life for patients and will be most suitable to those regularly admitted to hospital with poorly controlled asthma.
While it was previously available on the NHS, doctors will now be able to offer it routinely where previously its benefits were uncertain and patients may have required additional funding or consent agreements.
"Making this treatment available to more people could offer much-needed hope to thousands of people in the UK who have severe asthma," said Joe Farrington-Douglas, head of policy and external affairs at the charity Asthma UK.
"This debilitating form of asthma is resistant to regular treatments, meaning many have to cope with terrifying asthma symptoms, such as gasping for breath, as well repeated trips to A&E. Every asthma attack is life-threatening.
"Until now, this treatment has only been available for specific patients at some specialist centres, but these new guidelines could mean more people with the condition could reap the benefits."
Asthma UK said that 5.4 million people in the UK have asthma, and 3.6 per cent of these – roughly 200,000 adults and children – are classed as having a severe form of the condition.
However it is under-diagnosed and many people do not get the help they need, particularly with variable funding for procedures across the NHS.
"We are now calling on the NHS to recognise the importance of severe asthma treatments and ensure local health bodies fund them," Mr Farrington-Douglas said.
People with asthma are particularly sensitive to airborne particles and allergens which can trigger the inflammation and constriction of the muscles in the throat, causing coughing and difficulty breathing.
Bronchial thermoplasty uses radio-frequency energy to release short pulses of heat which reduce the smooth muscle mass rings the airways – lessening their ability to constrict.
A tube is inserted down the throat and the probe is guided into the entrance of the bronchi which take air into the lungs. At each entry point heat is applied which removes around 50 per cent of the muscle mass, this is repeated about 30 times at each accessible airway – the process takes about 35 to 45 minute for one lobe of the lung.
Health news in pictures

Show all 40
Patients reported 34 per cent fewer severe asthma attack and 84 per cent fewer A&E visits in one clinical trial.
The procedure requires a general anaesthetic and will only be offered to adults at specialist centres.
Professor Kevin Harris, programme director and clinical adviser for the interventional procedures programme at Nice, said: "This is a procedure which is innovative and it does work.
"If you are frequently admitted to hospital with severe asthma which cannot be controlled with drugs, this is a procedure which people may wish to consider after discussions with their clinician.
"Asthma is a common disease and the vast majority of patients won't require this treatment. But for people with severe asthma this procedure could be life changing."
Join our new commenting forum
Join thought-provoking conversations, follow other Independent readers and see their replies