Bawa-Garba latest: Jeremy Hunt orders review into manslaughter by gross negligence rulings in the NHS
Doctors warn sentence leading to paediatrician being struck off didn't account for staff shortages and NHS pressures and will make clinicians less open about mistakes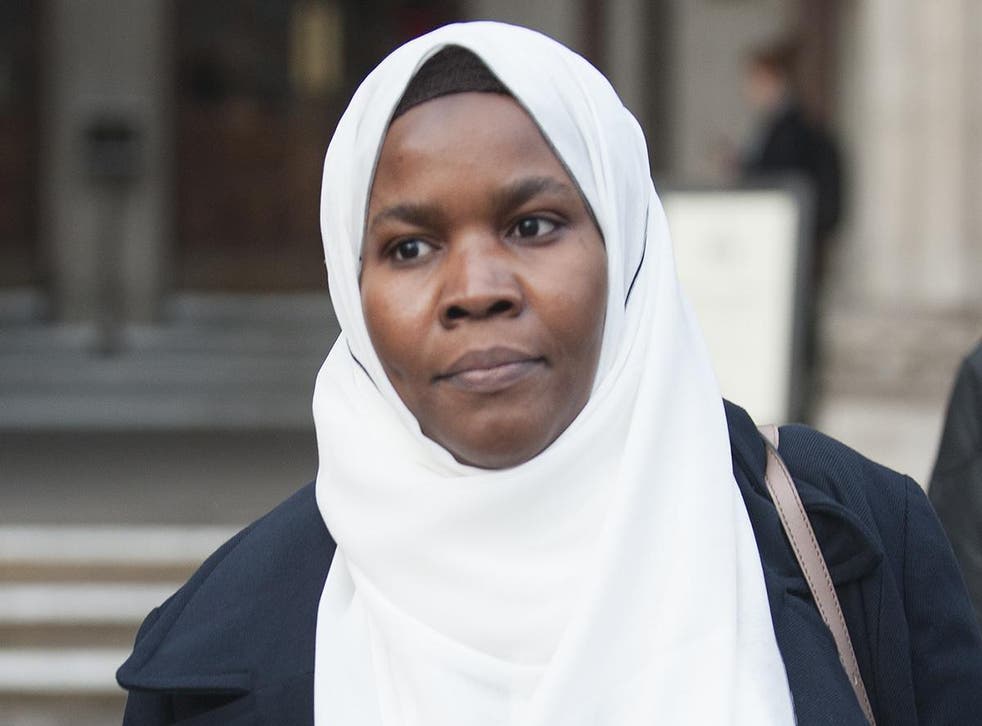 Health and Social Care Secretary Jeremy Hunt has ordered a review into whether manslaughter laws in healthcare are fit for purpose after a junior doctor was struck off for mistakes leading to the death of a six-year-old boy.
Speaking in the House of Commons today, Mr Hunt announced a rapid review of the charge handed to paediatrics registrar Dr Hadiza Bawa-Garba amid concerns it could see more mistakes covered up.
Dr Bawa-Garba's case has caused outcry among the medical profession over fears that unsafe working pressures and lack of staff support were also factors in the death of Jack Adcock, who had learning difficulties and a heart condition.
The review is intended to champion transparency in the NHS "so mistakes are learned from and not covered up", and set out where the line should be drawn between the charge of manslaughter by gross negligence, given to Dr Bawa-Garba, and human error.
In the wake of a High Court ruling that Dr Bawa-Garba should be struck off, Mr Hunt criticised the General Medical Council, which brought the appeal against its own tribunal service's ruling that she should be allowed to return to work after a suspension.
Announcing the review, he said the case has "caused huge concern" and would be reviewed by former president of the Royal College of Surgeons and Mr Hunt's senior clinical adviser, Professor Sir Norman Williams, and will report back before May.
Mr Hunt said: "Working with senior lawyers, Sir Norman will review how we ensure the vital role of reflective learning, openness, and transparency is protected so mistakes are learned from and not covered up.
UK news in pictures

Show all 50
"How we ensure there is clarity about where the line is drawn between gross negligence manslaughter and ordinary human error in medical practice, so doctors and other health professionals know where they stand in respect to criminal liability or professional misconduct."
It will also cover "any lessons that need to be learned by the General Medical Council and other professional regulators".
In January the UK High Court upheld the GMC's appeal and call for Dr Bawa-Garba's "erasure" from the medical register for the mistakes which led to Jack Adcock's death and saw her handed a two-year suspended jail sentence.
The GMC argued that allowing her to return to work after her suspended sentence "was not sufficient to protect the public" and that a criminal court found her "failures that day were not simply honest errors or mere negligence, but were truly exceptionally bad".
But doctors warn that the initial court ruling and subsequent High Court case failed to look at medical realities, including the exceptional pressures and system-wide failings that led to the six-year-old's death in February 2011.
At the time, Dr Bawa-Garba was a specialist registrar in her sixth year of training to be a paediatrician, working at Leicester Royal Infirmary.
She had recently returned from maternity leave and because there was no senior consultant available she was solely in charge of the emergency department and acute children's assessment unit.
There was also an IT failure which led to delays in obtaining test results.
Dr Bawa-Garba did make mistakes, including failing to ask a consultant to review Jack's condition, and confusing him with another patient and briefly stopping CPR (though this latter case was not deemed to have contributed to his death).
Mr Hunt has called for the NHS to establish a "no-blame culture" akin to the airline industry where mistakes are raised early and lessons learned, and the backlash against this latest ruling could undermine this.
A legal fund set up by fellow medics has raised nearly £320,000 in a matter of days for future legal challenges on the case which they warn has significant implications for the NHS.
The British Medical Association said it was vital that there was clarity about how doctors' professional reflection reports, which are used for learning and annual appraisals, are used in negligence cases and this "would be welcomed by doctors".
Chair of BMA council, Dr Chaand Nagpaul, said: "We also need greater clarity on the line between gross negligence manslaughter and human error in medicine.
"There is concern that a growing number of prosecutions of doctors for gross negligence manslaughter results in doctors becoming more cautious.
"This makes it more likely that they will practise defensive medicine, which is not in the interests of patients."
It must also look at the pressures NHS doctors are regularly working under, Dr Nagpaul added: "Doctors want to provide the best possible care for each patient and many believe the greatest system risk to patient safety is an under-resourced and understaffed NHS, in which services and staff are stretched too thinly."
The GMC also welcomed the evaluation of gross negligence laws are "fit for purpose" in healthcare, saying issues have been apparent "for a number of years".
Its chief executive, Charlie Massey, said: "As an independent UK-wide medical regulator, we have committed to bringing together health professional leaders, defence bodies, patient, legal and criminal justice experts from all four countries to explore how gross negligence manslaughter or its equivalent in the devolved nations is applied to medical practice, in situations where the risk of death is a constant and in the context of systemic pressure.
"That work will include a renewed focus on reflection and provision of support for doctors in raising concerns.
"Doctors are working in extremely challenging conditions, and we recognise that any doctor can make a mistake, particularly when working under pressure. We know that we cannot immediately resolve all of the profession's concerns, but we are determined to do everything possible to bring positive improvements out of this issue."
Join our new commenting forum
Join thought-provoking conversations, follow other Independent readers and see their replies