'Baby bust': Watershed as birth rates in UK and nearly half of world's countries plunge, forcing more reliance on immigration, report warns
Fertility rates falling for decades mean many countries are now only growing because of stagnating life-expectancy increases and migration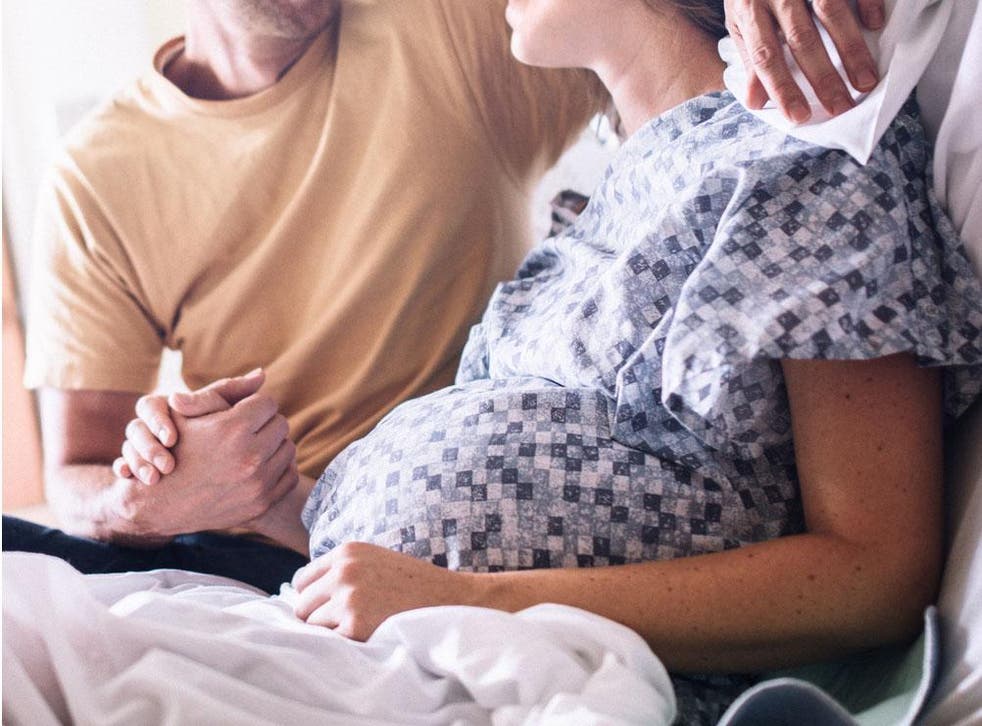 The world is reaching a "watershed" where nearly half of its countries, including the UK, are in the midst of a "baby bust" with birth rates below levels needed to maintain population size, a major international report has found.
The annual Global Burden of Disease Study, published in The Lancet, shows that 91 of 195 countries now have fertility rates below replacement level – currently 2.05 births on average for every woman.
The report, published on Thursday, also shows that in 2017 global life expectancy increases stalled, meaning migration will become ever more important to maintain population and economic growth.
In the UK, where life expectancy flat-lined last year for the first time on record, experts suggest this could further stoke the anti-immigration tensions that led to the 2016 vote to leave the EU.
It is also likely to exacerbate the "brain drain" from developing nations, with migrants already making up a disproportionate slice of the health and care workforce in the UK as it tries to look after its aging population.
"These statistics represent both a 'baby boom' for some nations and a 'baby bust' for others," said Dr Christopher Murray, director of the Institute for Health Metrics and Evaluation (IHME) at the University of Washington, which led the international study.
The study shows that in 2017 the UK's fertility rate stood at 1.7 births per woman. Of 104 nations still in baby boom there are 59 where birth rates are above three children per woman on average.
Richmond tops the list for life expectancy in England

Show all 8
Countries in Africa and the Middle East, where women's education and employment opportunities are more limited – a key driver of fertility reductions, along with infant mortality – account for 47 of the 59.
"We're now getting to that watershed moment where half the countries in the world are below replacement level for births," Dr Murray told The Independent.
"It's very likely that will just continue for the foreseeable future, and the way high-income countries have been dealing with lower fertility is through migration.
"That has its consequences, and societies in some cases have not been happy with large scale inward migration."
UK Prime Minister Theresa May has maintained a government ambition to cut net migration below 100,000 and a clamp down on "low-skilled" roles, which include those of care workers.
The Independent has been running its Drop the Target campaign, calling for the government to abandon the arbitrary pledge which will harm the country's economic prospects and leave the vulnerable worse off.
A report by the Migration Observatory at the University of Oxford in 2018 estimated that migration has accounted for 55 per cent of population growth since 1991 – and added 282,000 people in 2017.
This has kept Britain out of the group of 33 countries – including Greece, Spain, Romania and other EU states – that The Lancet report shows have been in "overall population decline" since 2010.
Support free-thinking journalism and attend Independent events
In the same period the UK's population has risen by three million, to 66.6 million people in 2017, according to the study.
But the report warns: "Many other countries are also likely to have decreasing populations as the size of their birth cohorts reduces."
The government's pledge to clamp down on immigration could hasten this issue unless flatlining life expectancy – driven by a plateau in reducing heart disease linked to obesity – is addressed.
Meanwhile it is already causing problems for businesses and for the provision of health and care services to the increasing numbers of retirees in the UK with complex health conditions.
"Migrants use less from the health system, they tend to be younger and healthier, and they also help provide essential replacement for retiring care workers in these roles," Dr Nando Sigona, an expert on international migration from the University of Birmingham, told The Independent.
But he warned that these arguments are being undermined by increasingly outlandish anti-migrant rhetoric and conspiracy theories. Dr Sigona said that, in France and Italy, a far right conspiracy that is "becoming almost mainstream" claims there is a UN-backed conspiracy to undermine workers' rights through migration.
"It's quite interesting that there are emerging stories which neutralise the arguments in favour of increasing numbers of workers to provide for the welfare state and to pay for pensions," Dr Sigona said.
"That's the Western view, but there is also a brain drainage from countries which now have no doctors and nurses. That contributes to instability, because these countries are often losing their middle classes."
Join our new commenting forum
Join thought-provoking conversations, follow other Independent readers and see their replies