Third of women may suffer from bladder weakness, poll finds
'The more we speak openly, the better, so women don't feel alone and silenced by something that can be managed,' says gynaecologist, Dr Anita Mitra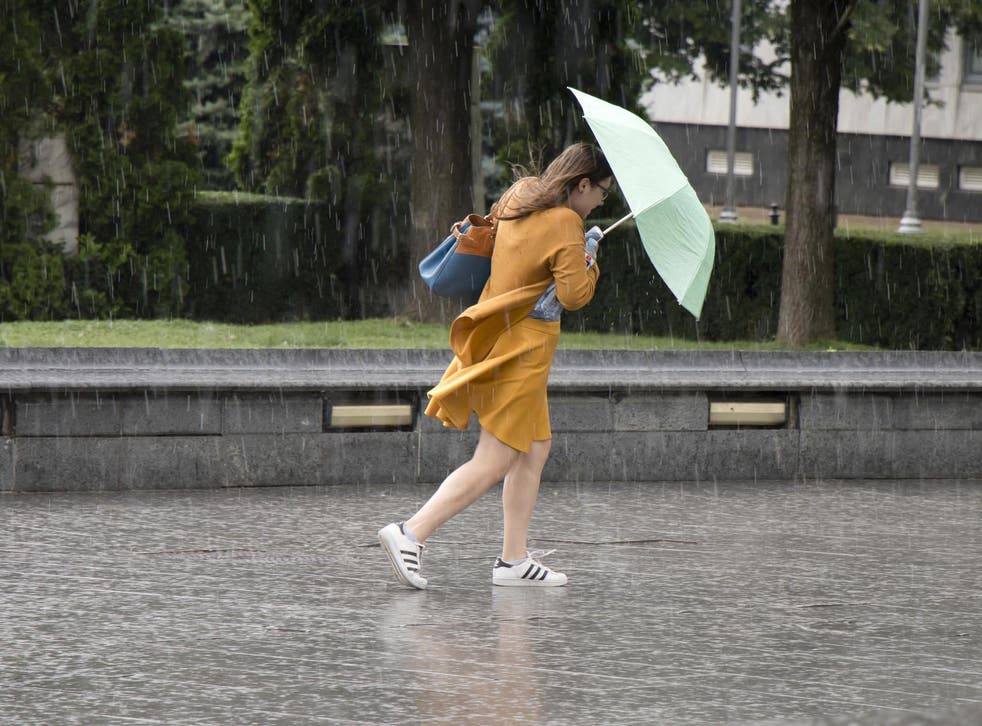 Women would rather talk about money worries, relationship woes, weight gain or mental wellbeing than the common problem of bladder weakness, according to a new poll.
A survey of 2,000 revealed seven in 10 have lost control of their bladder in the past, but many do not seek medical help.
While the problem is traditionally associated with older women, one in three respondents aged 18 to 24 had also suffered such an incident.
Around 16 percent of those with the condition had suffered an episode of incontinence at least once a day, leaving them worried about running outdoors, laughing with friends or coughing in front of others.
Sneezing and jumping were also found to be common triggers, while 13 percent said they were unable to control themselves when lifting heavy objects or exercising.
Health news in pictures

Show all 40
Nearly half of those polled by Always Discreet did not feel comfortable telling anyone – even trusted friends and relatives – about the problem.
One in four who believed they had a bladder weakness had not yet been diagnosed by a doctor, with only one in 20 having professional confirmation.
Almost a third of respondents, aged 18 to 24, were convinced they lacked full bladder control, with one in four unsure of the cause.
Almost a third of those polled took a year or more to admit to themselves they were experiencing bladder weakness.
Of those who chose to keep quiet about it, six in 10 were too embarrassed and ashamed to start a conversation with others.
Seven in 10 would not talk to their GP, with many admitting they did not want to "waste their doctor's time".
Gynaecologist, Dr Anita Mitra, said: "Bladder leaks are common in women of all ages, not just in older generations, and women who have had natural child births. Unfortunately, it's still a bit of a taboo and so women don't tend to fully understand it, with many avoiding talking about it.
"The more we speak openly, the better, so women don't feel alone and silenced by something that can be managed."
Support free-thinking journalism and attend Independent events
According to respondents who experience the problem, 41 percent blame childbirth, 35 percent believe it's their age and 22 percent think pregnancy affected their body.
The menopause is considered a contributory factor for a further 22 percent, while others blame too much carbonated drinks, caffeine or alcohol.
However, many reported being "too embarrassed", "feeling ashamed" and not wanting to "burden" others as reasons for not seeking help.
SWNS
Join our new commenting forum
Join thought-provoking conversations, follow other Independent readers and see their replies