The Independent's journalism is supported by our readers. When you purchase through links on our site, we may earn commission.
Blindness reversed in living mammals through new technique which could treat total sight loss, study says
Technique to convert nerve cells into light-sensitive rods essential for vision is a 'big deal', experts say
Alex Matthews-King
Health correspondent
Wednesday 15 August 2018 18:57 Comments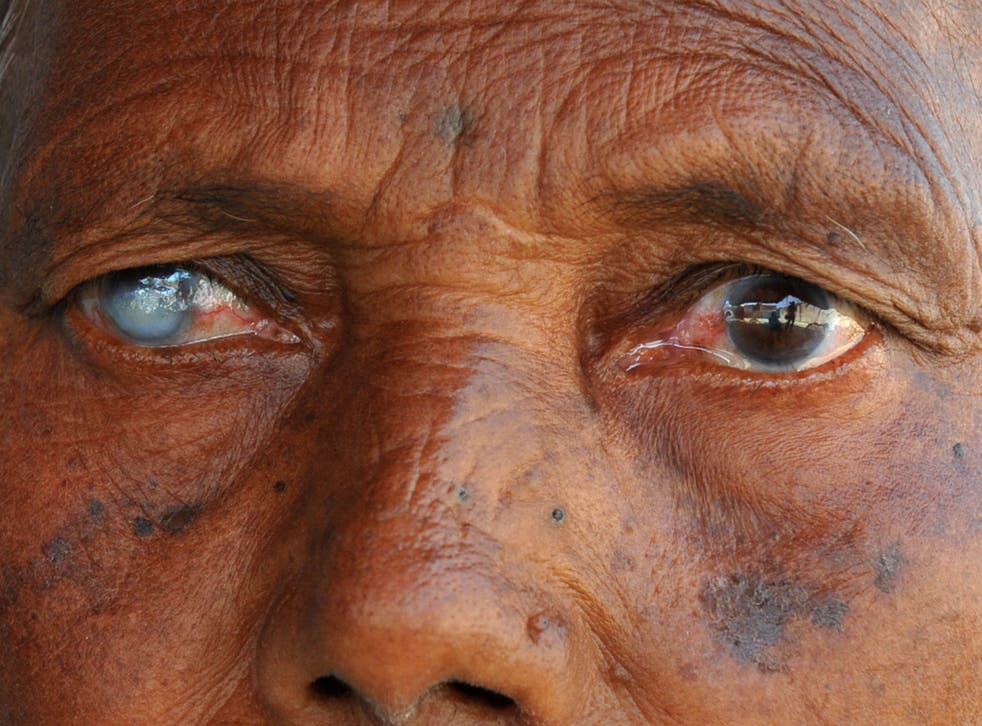 Scientists have reversed a form of congenital blindness in living mammals for the first time with a technique that could lead to new treatments for humans.
US researchers have shown that it is possible to convert nerve cells performing other jobs in the eye in to light-sensitive "rod cells". These are responsible for identifying light changes, shapes and movement as well as our night and peripheral vision.
Experts said the study was a "big deal" and represents a major step forward from other treatments available for blindness which tend to stop, or slow, sight loss but not reverse it.
Harnessing the power to grow these photoreceptors on demand could help people born blind as well as those who lost their vision from progressive forms of eye disease. Restoring rod cells has also been shown to protect cone cells responsible for colour and detailed vision, and this could help preserve detailed vision lost in eye disease.
Scientists studied zebrafish as part of their research, which are able to convert these retinal nerve cells, called Müller glia, into rods at will, and are capable of repairing significant sight loss.
In mammals this process only occurs in response to damage and is much less efficient, but the researchers believed this "regenerative machinery" may still exist.
"From a practical standpoint, if you're trying to regenerate the retina to restore a person's vision, it is counterproductive to injure it first to activate the Müller glia," said Dr Bo Chen from the Icahn School of Medicine, New York.
"We wanted to see if we could program Müller glia to become rod photoreceptors in a living mouse without having to injure its retina."
They developed a two-stage process, published on Wednesday in the journal Nature, where mice were first given a treatment which introduces a gene responsible for making the protein beta-catenin. Producing this protein causes the Müller glia to multiply, and then a second treatment is used convert them into the rod cell photoreceptors.
Chen's team tracked the development of the new cells over several weeks and found they looked identical to normal healthy rod photoreceptors, and formed all the nerve system connections needed to process sight.
In trials, mice genetically engineered to be born blind also showed the treatment reactivated the parts of the brain required for visual processing.
Professor Chris Inglehearn, professor of molecular ophthalmology at the University of Leeds told The Independent there was a long way to go before human trials "but it's a big step nonetheless".
He added: "What these researchers have done is to reprogram whole cells within the retina, cells that previously carried out other functions, and turn them into new light-sensitive photoreceptors, to replace the ones the mice had lost and so restore some of their vision.
"It will not restore perfect sight, but fear of complete blindness is one of our greatest healthcare fears, and restoration of even limited sight in such patients would mean a great deal to them."
Register for free to continue reading
Registration is a free and easy way to support our truly independent journalism
By registering, you will also enjoy limited access to Premium articles, exclusive newsletters, commenting, and virtual events with our leading journalists
Already have an account? sign in
Join our new commenting forum
Join thought-provoking conversations, follow other Independent readers and see their replies