Weight loss drink company reported to advertising watchdog over diabetes 'blood sugar reduction' claim
Exclusive 'I'm horrified at the damage that this may have already caused to vulnerable fellow type 1 diabetics,' says complainant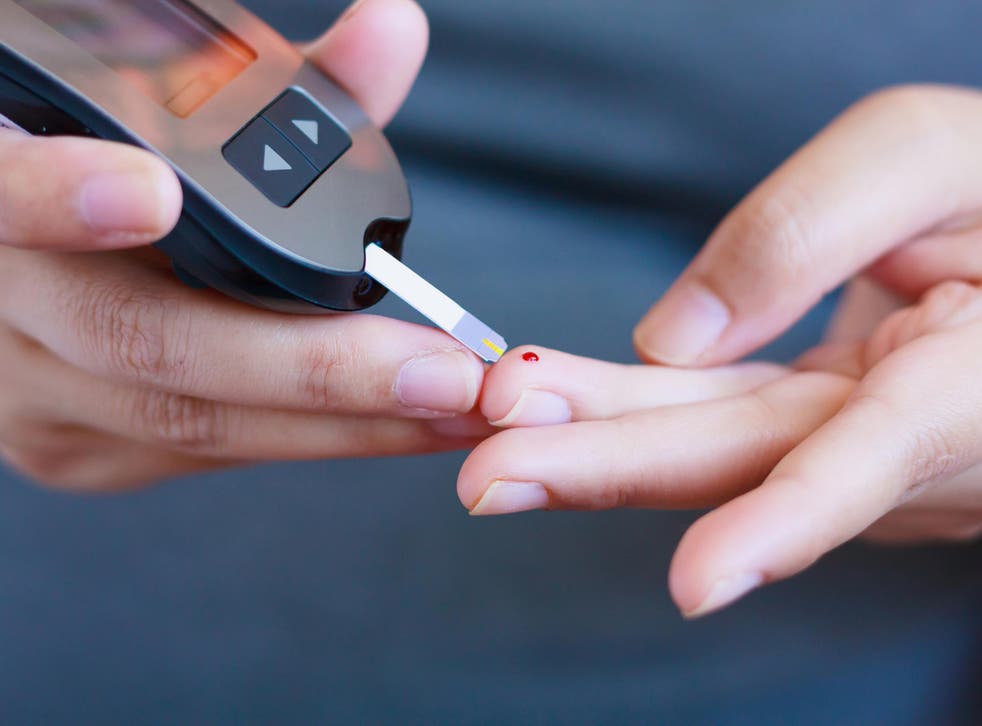 A weight loss drinks company has been reported to the advertising standards watchdog over claims about its products' health benefits, including the "damaging" suggestion it can help people with diabetes lower their blood sugar.
The Advertising Standards Agency has said it is assessing multiple complaints about allegedly "misleading" claims relating to Boombod diet drinks and teas.
This includes a testimonial the company posted to its Instagram feed claiming to be from a user who said: "I have type 1 diabetes and it helped to lower my blood sugars as well."
The company has 388,000 followers on Instagram and offers worldwide delivery.
Its website claims its "weight loss shots" contain a fibre supplement that helps users feel fuller, but Diabetes UK said there was "no evidence" for these sorts of drinks improving blood sugars on their own.
Sandy Doran, who also has type 1 diabetes, was one of those who reported Boombod's post to the ASA, as its rules require promotional content to back up their efficacy claims.
"I'm horrified at the damage that this may have already caused to vulnerable fellow type 1 diabetics," she told The Independent.
"Diabetes is a chronic and potentially fatal disease without a cure that is only controlled by insulin," Ms Doran added. "Tea is not insulin. Tea will not replace the proper use of insulin to control blood sugars."
People with type 1 diabetes do not naturally produce enough insulin, the hormone that signals to the body's cells to absorb and store glucose sugars from the blood.
Uncontrolled high blood sugar can damage the major organs and lead to blindness, amputations and kidney disease.
Health news in pictures

Show all 40
If blood sugar falls too low it can result in hypoglycaemia, and cause unconsciousness, seizures, or even death.
Earlier this year the NHS warned about a new condition that has emerged through social media where people with type 1 diabetes withhold their insulin to lose weight, known as "diabulimia".
Dr Partha Kar, an NHS consultant diabetologist in Portsmouth, said unsubstantiated health claims on social media were nothing new and mostly useless but harmless.
However, they could quickly get into "dangerous territory" for people with long-term conditions such as diabetes.
"In type 1 diabetes, I would categorically say please don't play cowboys," he told The Independent. "Because if they get ill, they get ill very quickly and that's what we're trying to avoid."
The ASA said it has previously spoken to Boombod about its health claims.
"We've received further complaints about BoomBod ads – specifically around misleading weight loss and food supplement claims," a spokesperson told The Independent.
Although user opinions and reviews would fall outside the ASA's remit, it said: "When advertisers adopt user-generated content as part of their own claims, implied efficacy claims become marketing and therefore subject to our rules.
"They would then need robust evidence to back up said claims."
If an investigation is merited the ASA could use a range of sanctions including banning and removing ads, or referring the company to Trading Standards for legal enforcement.
The Independent has approached Boombod for comment
Register for free to continue reading
Registration is a free and easy way to support our truly independent journalism
By registering, you will also enjoy limited access to Premium articles, exclusive newsletters, commenting, and virtual events with our leading journalists
Already have an account? sign in
Register for free to continue reading
Registration is a free and easy way to support our truly independent journalism
By registering, you will also enjoy limited access to Premium articles, exclusive newsletters, commenting, and virtual events with our leading journalists
Already have an account? sign in
Join our new commenting forum
Join thought-provoking conversations, follow other Independent readers and see their replies