Breast cancer breakthrough as new treatment requires one shot of radiotherapy instead of multiple doses
'This reduces the amount of time spent in hospital and enables women to recover more quickly, meaning they can get back to their lives more quickly,' says lead author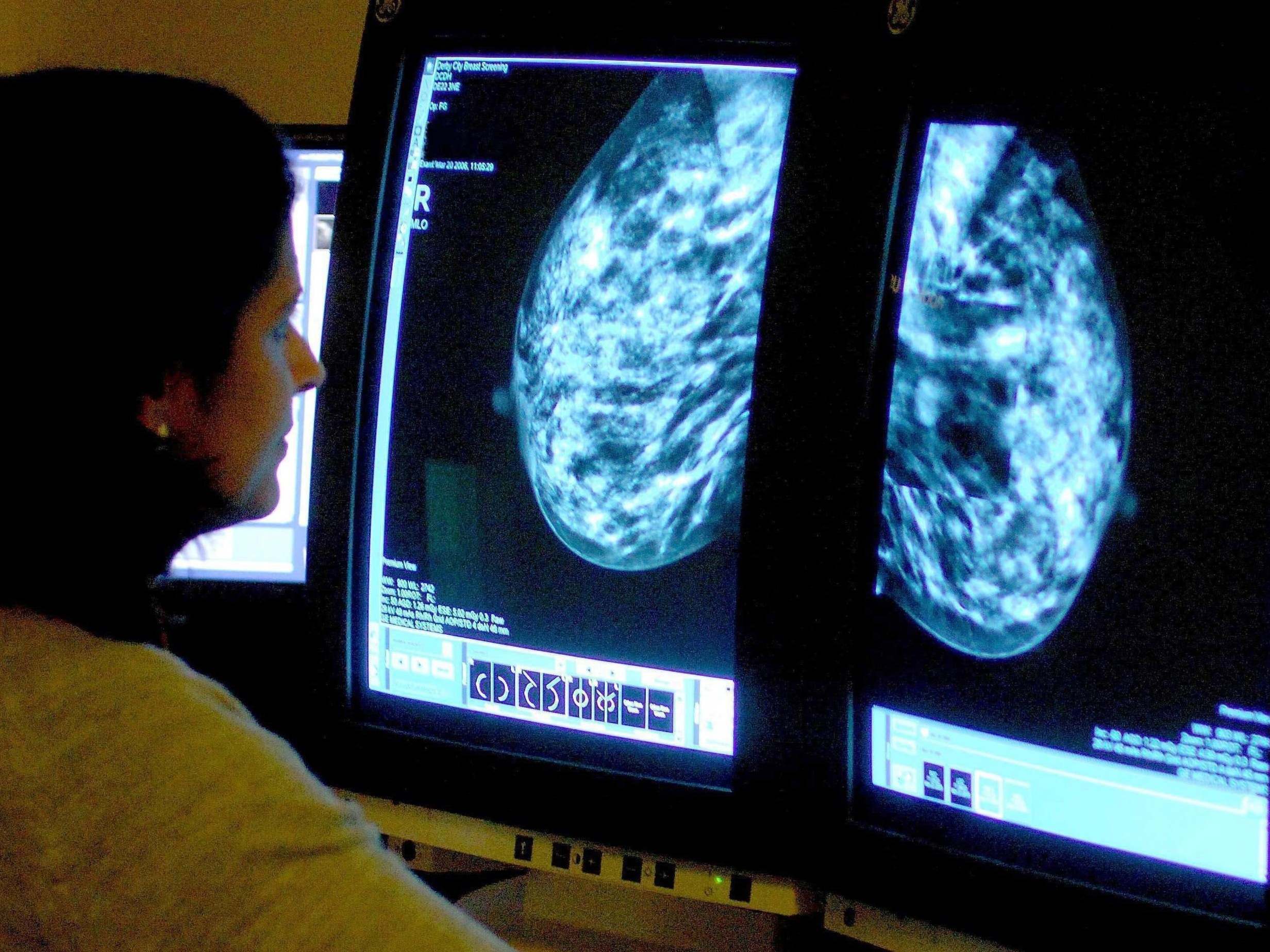 A breakthrough breast cancer therapy which requires just one shot of radiotherapy unlike the traditional treatment which takes weeks has been found to be as effective in treating the illness.
The study, published in the BMJ, looks at the therapy developed by University College London clinicians which is increasingly accessible throughout the world.
Researchers confirmed the long-term effectiveness of the breast cancer single-dose treatment known as Targeted Intraoperative Radiotherapy (TARGIT-IORT) which is carried out straight after tumour removal through a small ball-shaped device placed inside the breast exactly where the cancer was.
The treatment takes about 20 to 30 minutes to carry out and eradicates the need for additional hospital visits – taking far less time out of patient's lives and thereby boosting their well-being.
Professor Jayant Vaidya, who was the study's lead author, said: "With TARGIT-IORT, women can have their surgery and radiation treatment for breast cancer all at the same time.
"This reduces the amount of time spent in hospital and enables women to recover more quickly, meaning they can get back to their lives more quickly.
"With publication of these very positive long-term results, it is now clear that this treatment should be made much more freely available. It should be accessible to healthcare providers and discussed with patients when surgery for breast cancer is being planned."
Around 55,000 women and 370 men are diagnosed with breast cancer, which is the most prevalent type of cancer in the UK, each year – with around 11,500 women and 80 men dying from the disease in Britain every year.
Professor Michael Baum, one of the study's authors, said: "These results are the highest level of evidence proving not only the effectiveness of TARGIT-IORT but confirming that it avoids deaths from other causes. I am pleased that it will benefit thousands of breast cancer patients around the world."
Earlier studies have found the new breast cancer treatment has fewer radiation-linked side effects and less pain in comparison to traditional whole breast radiotherapy.
Conventional external beam radiotherapy (EBRT) involves a daily treatment session to the whole breast over a period which spans from three to six weeks – involving anywhere from 15 to 30 trips to the hospital in total.
Professor Jeffrey Tobias, another author, noted the new therapy does away with patients having to go to the radiotherapy centre every day.
He said: "With TARGIT-IORT, a large proportion of patients with breast cancer will never need to make the repeated daily visits to the radiotherapy centre. They avoid side effects of whole breast radiotherapy. Importantly, TARGIT-IORT reduces the burden on overstretched radiotherapy departments."
Some 2,298 women who were older than 45 with breast cancer and a tumour of up to 3.5cm in size were randomly selected to either have TARGIT-IORT or external beam radiotherapy for the study.
The long-term research involved 32 hospitals and medical centres in ten countries spanning from the UK to Germany, France, Italy, Norway, Poland, Switzerland, Canada, Australia and America.
Researchers found with the breakthrough new single-dose breast cancer therapy, eight out of every ten patients did not require any further post-operative radiotherapy treatments. There was also found to be no rise in the chances of the cancer coming back.
Substantially fewer women also died from causes other than breast cancer with the new treatment.
Mia Rosenblatt, of Breast Cancer Now, said: "This encouraging research provides further evidence that radiotherapy delivered at the same time as breast-conserving surgery for some women with early breast cancer offers similar outcomes to traditional radiotherapy.
"We know that the innovative Intrabeam treatment is already available in some areas, and can reduce the need for multiple hospital visits and lessen the side-effects experienced. This can make a huge difference at an already challenging time."
She said it is crucial all women have clear information about the "benefits and risks" of the different ways of delivering radiotherapy to enable them to make an "informed choice".
Ms Rosenblatt added: "Anyone with questions or concerns about their current breast cancer treatment can call our free helpline on 0808 800 6000. Our nurses are just at the end of the phone".
Join our commenting forum
Join thought-provoking conversations, follow other Independent readers and see their replies