Brexit: The NHS could face supply shortages during winter peak even with a deal
Disruption to medical supplies at the UK border in the wake of Brexit will be 'unavoidable' warn experts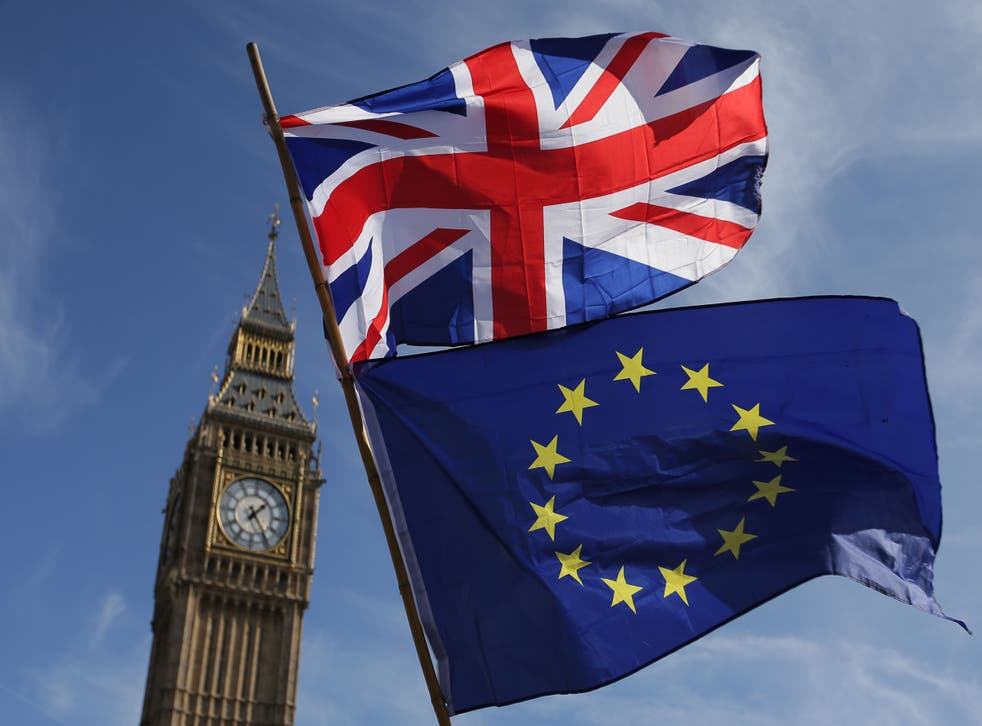 Whitehall is gripped by the drama of Brexit as the end game of negotiations approaches and the question of deal or no deal is finally resolved one way or the other.
But for the NHS, whatever happens – deal or no deal – problems getting enough drugs and medical equipment into the UK and to the hospitals and patients who need them is a growing concern.
Many experts, industry leaders, health bosses and even the government itself acknowledges that disruption at the borders is an inevitable consequence of the UK leaving the single market and customs union.
Three quarters of the medicines used by the NHS and half of all medical devices come to the UK from the EU and leaving the customs union will mean additional checks and paperwork at ports and borders come 11pm on 31 December whether a deal is agreed or not.
This seismic shift in Britain's trading relationship with the EU and the impact on its supply chain could not happen at a worst moment for the health service. The days after the Christmas period are traditionally when the NHS experiences its peak winter demand.
This year, hospitals are already filled with thousands of Covid patients as a result of the second wave which while infections have fallen thanks to lockdown, many of those seriously ill are still in hospital recovering. By January the risk of an uptick in infection following December's relaxation of rules would only make the situation worse.
Mark Dayan, from the Nuffield Health think tank said: "The departure from the single market is so unlike something a developed country has done before that it's really difficult to tell exactly the magnitude of what we might be looking at.
"We don't know what scale disruption will be on. The government have obviously been putting in place a lot of plans and so have the big importers and suppliers to try to deal with disruption. I think the big question which honestly nobody knows the answer to is are we going to get less disruption than they expect, or more?
UK news in pictures

Show all 50
"Even with a deal there will certainly be a lot of disruption, that's what the government themselves assume. The question is whether or not the measures being taken by DHSC and companies can stop that disruption from resulting in an actual shortage of medicines at frontline. It's incredibly difficult to predict, but I think you'd be very brave to say there'd be no effect.
"In general, any medicine shortages are pretty bad. The NHS isn't in the business of prescribing large amounts of medicine that people don't really need. Most medicines whatever they are, are important to some patients somewhere."
A reasonable worst-case scenario plan for disruption prepared by the Cabinet Officer suggests Dover could see the flow of goods reduced to between 60 and 80 per cent of normal.
Plans have been developed to try to re-route freight to other ports around the UK but there is no certainty of how readily those ports will be able to cope. This was highlighted by the problems seen at Felixstowe in November where long delays developed in part due to large shipments of PPE ordered by the government to fight coronavirus. 
The government has warned the worst of the disruption could last at least three months – covering almost entirely the busiest time of year for the NHS without a third wave of coronavirus factored in.
A trial of post-Brexit checks last month by the French led to queues of trucks stretching for five miles in Kent.
For hospitals in the region there are genuine fears that patients will be unable to get to hospital and ambulances may struggle to reach patients.
Ashford's William Harvey Hospital is near Junction 10a of the M20, less than two miles from a Brexit lorry park for 1,700 trucks.
Dr Layla McCay, director of international relations at the NHS Confederation, said: "Extra checks and processes for all goods are expected to create delays and potential queues at the ports. NHS organisations have been working extremely hard to prepare for this alongside the additional pressures of Covid-19.
"However, despite phasing in of new arrangements and contingency planning, significant short-term disruption at the border will be unavoidable. But we are hopeful that these will be largely overcome by the incredible lengths to which national and local organisations have gone to implement contingency measures.
"For the last few weeks of the year, the priority must be on strengthening and testing these plans, making sure those affected understand what will be required, and for the government to make doubly certain that resources will be available to the NHS as needed, so that patients and staff are not put at risk."
Among the mitigations put in place by the government is asking industry suppliers to stockpile a six-week supply of medicines in the UK and has implemented a rapid air freight plan for urgent drugs to be flown into the UK.
Coronavirus may well have been a useful test case for the Brexit disruption with NHS England adopting the same national incident command and control structure over hospitals and similar supply chain logistics for moving large numbers of PPE and other items showing what can be achieved. A "commercial and procurement cell" will be operational from 14 December to oversee supply problems nationwide.
NHS Providers chief executive Chris Hopson said hospital bosses had been given strong promises from the government that measures were in place to prevent problems.
He told The Independent: "We always knew that there was a risk of delays at the border, whatever the outcome of the Brexit talks. This was never a no deal only issue. But government has continually assured us that they have appropriate arrangements in place to manage the supply of medicines and medical supplies and trusts are relying on that assurance."
A Department of Health and Social Care spokesperson said: "We are working with trade bodies, product suppliers, and the health and care system, to make detailed plans for continued supply of medicines and medical products to the whole of the UK at the end of the transition period.
"As part of these plans we have asked suppliers to take a variety of actions, including stockpile, where possible, to a target level of six weeks' total stock on UK soil, use different ports, and be ready for new customs checks."
Join our new commenting forum
Join thought-provoking conversations, follow other Independent readers and see their replies