NHS staff might have to sleep at work due to no-deal Brexit gridlock, hospital plans reveal
Potential gridlock in the event of no-deal traffic Brexit could impact health visiting services for new mums and home checkups for the elderly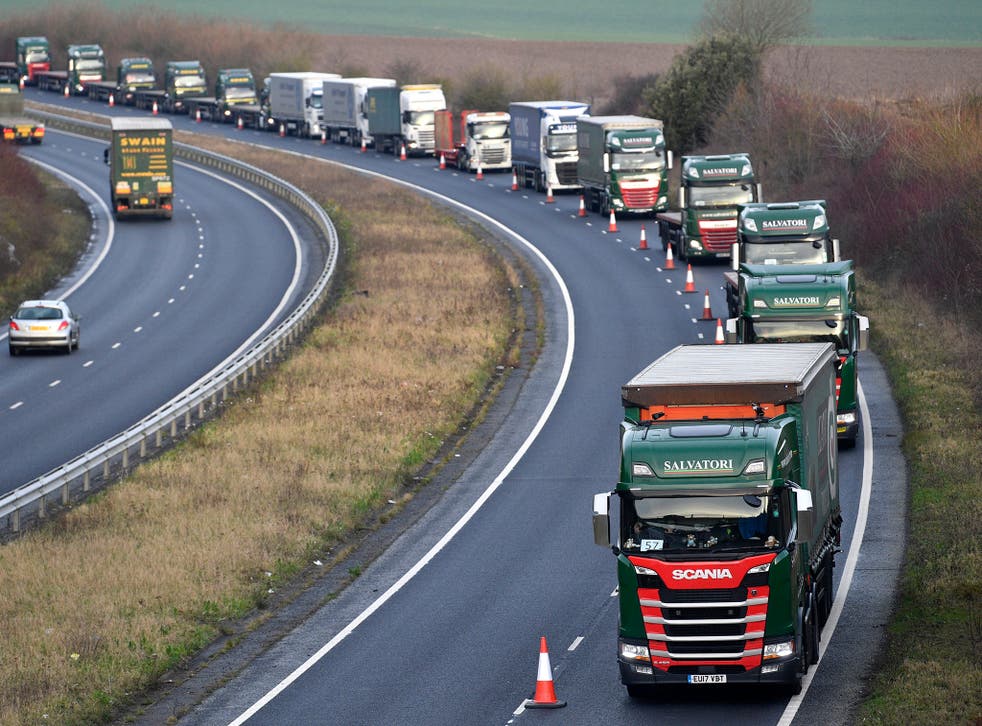 NHS staff could be asked to sleep at work if traffic is gridlocked in the event of a no-deal Brexit, according to contingency plans being drawn up by one Kent trust.
Details of no-deal preparations at Kent Community Health NHS Foundation Trust show it is looking at "staff accommodation at bases", mapping out where staff live and work, and how alternative methods of travel or remote working could be used.
All trusts were asked to set up dedicated no-deal plans to mitigate the risks of potential shortages of medicines imported from the EU, as well as patient meals and other supplies.
Kent Community is one of those most vulnerable to disruption. It operates home visiting and nursing services along the M20 where ministers are preparing to turn parts of the carriageway into an overflow lorry park in the event of disruption at channel ports on 29 March.
The planning, revealed in board minutes approved earlier this week, notes gridlock at Dover, Ramsgate and the Eurotunnel terminal as potential risks to services, according to the Health Service Journal.
How Brexit will affect your travel to Europe

Show all 14
It comes after the NHS blood donation service said it would cancel clinics in Folkestone and Dover for a two month period around the departure date because of traffic fears – a decision since overruled by ministers.
Health secretary Matt Hancock has said gridlock at ports could last as long as six months, and has ordered stockpiles of key medications to be built up, while drugs with a short shelf-life may be flown in.
Chief executive Paul Bentley told the HSJ: "We have a duty to make sure we are always able to look after our patients and deliver high-quality services, as well as making sure our staff are able to provide that care.
"We are working with colleagues across the health and social care sector – nationally, regionally and locally, including the Kent Resilience Forum in which we are a partner – to prepare for all eventualities, however unlikely, including potential traffic disruption on Kent's roads."
Join our new commenting forum
Join thought-provoking conversations, follow other Independent readers and see their replies