More than a quarter of British adults don't know you can get sun damage in winter, survey claims
'UV radiation is present all year round and can cause conditions including cataracts, photokeratitis, photo ageing and permanent skin damage'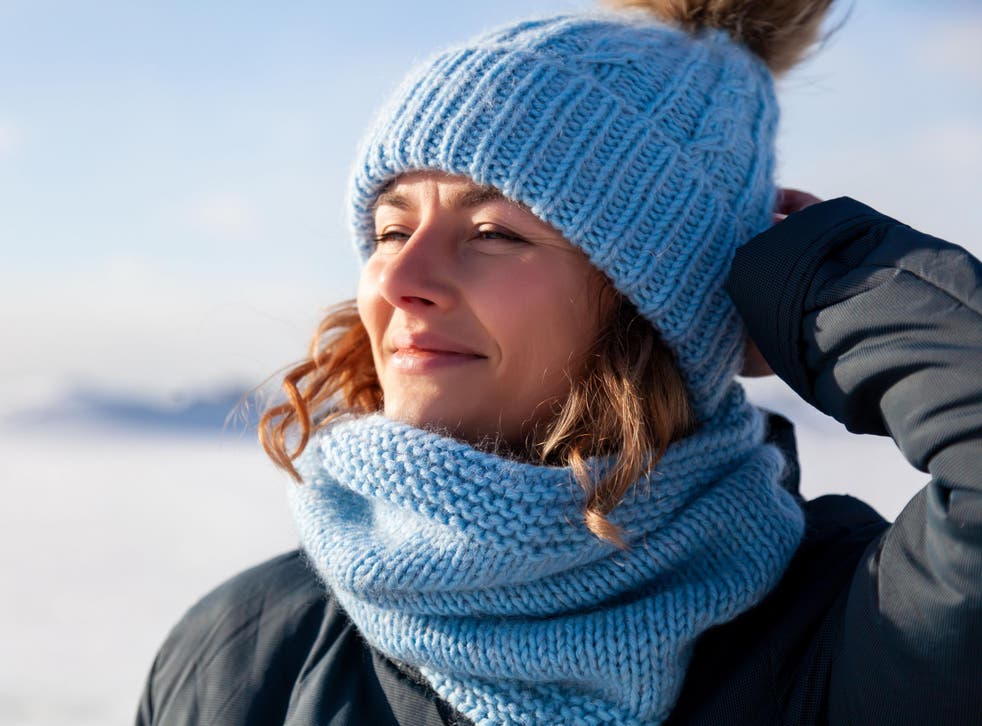 More than a quarter of British adults do not know that their eyes and skin are at risk of UV damage in the winter sun, a survey claims.
The poll of 2,000 people found three in ten were not aware the sun can still be damaging on a cloudy day and a quarter would only associate UV damage with sunburn.
Commissioned by optical technology company ZEISS, the survey revealed many people are not doing enough to protect their eyes from the sun.
Dr Debbie Laughton from ZEISS said: "Protecting our eyes and surrounding skin from damage should be a top priority whatever the weather as UV radiation is present all year round.
"Unfortunately it poses a significant risk to our eye health and can cause conditions such as cataracts, photokeratitis, photo ageing and permanent skin damage."
Health news in pictures

Show all 40
While the majority of those surveyed agreed it is important to protect your eyes from UV radiation, a fifth said they did not know how to do this.
However, 13 per cent said they do not see protecting their eyes as a priority and one in 20 said they "do not care".
Yet more than half said they made an effort to protect their skin from sun damage by wearing a moisturiser containing SPF.
When choosing a pair of glasses, more than half of those surveyed said they prioritised comfort and fashion over the UV protection provided.
The industry standard is to provide protection against UV rays up to 380nm, but leading health organisations define UV radiation as up to 400nm.
Of those polled who wear glasses, just a third said they were aware of the level of UV protection provided by their glasses.
And a third of all respondents were not aware that UV rays could cause cataracts, as well as other serious conditions.
Dr Debbie Laughton, from ZEISS, added "According to the WHO (World Health Organisation), roughly 20 per cent of all cataracts are caused or worsened by UV radiation so it's a real issue and the eyes and surrounding skin are a challenging area to protect.
Support free-thinking journalism and attend Independent events
"Glasses can offer some UV protection, but the majority of clear lenses don't offer full protection and most consumers are unaware of the UV protection offered by their lenses. Premium sunglasses are not the only option for UV protection.
"Worryingly our study also found one in twenty believe this damage can be reversed.
''However, the damage can't be reversed, the best approach is to protect the eyes and surrounding skin from UV radiation."
SWNS
Register for free to continue reading
Registration is a free and easy way to support our truly independent journalism
By registering, you will also enjoy limited access to Premium articles, exclusive newsletters, commenting, and virtual events with our leading journalists
Already have an account? sign in
Register for free to continue reading
Registration is a free and easy way to support our truly independent journalism
By registering, you will also enjoy limited access to Premium articles, exclusive newsletters, commenting, and virtual events with our leading journalists
Already have an account? sign in
Join our new commenting forum
Join thought-provoking conversations, follow other Independent readers and see their replies