Cancer blood test could detect tumours before they develop, say scientists
Screenings hailed as a major breakthrough that could help doctors focus treatment earlier, when it could be more effective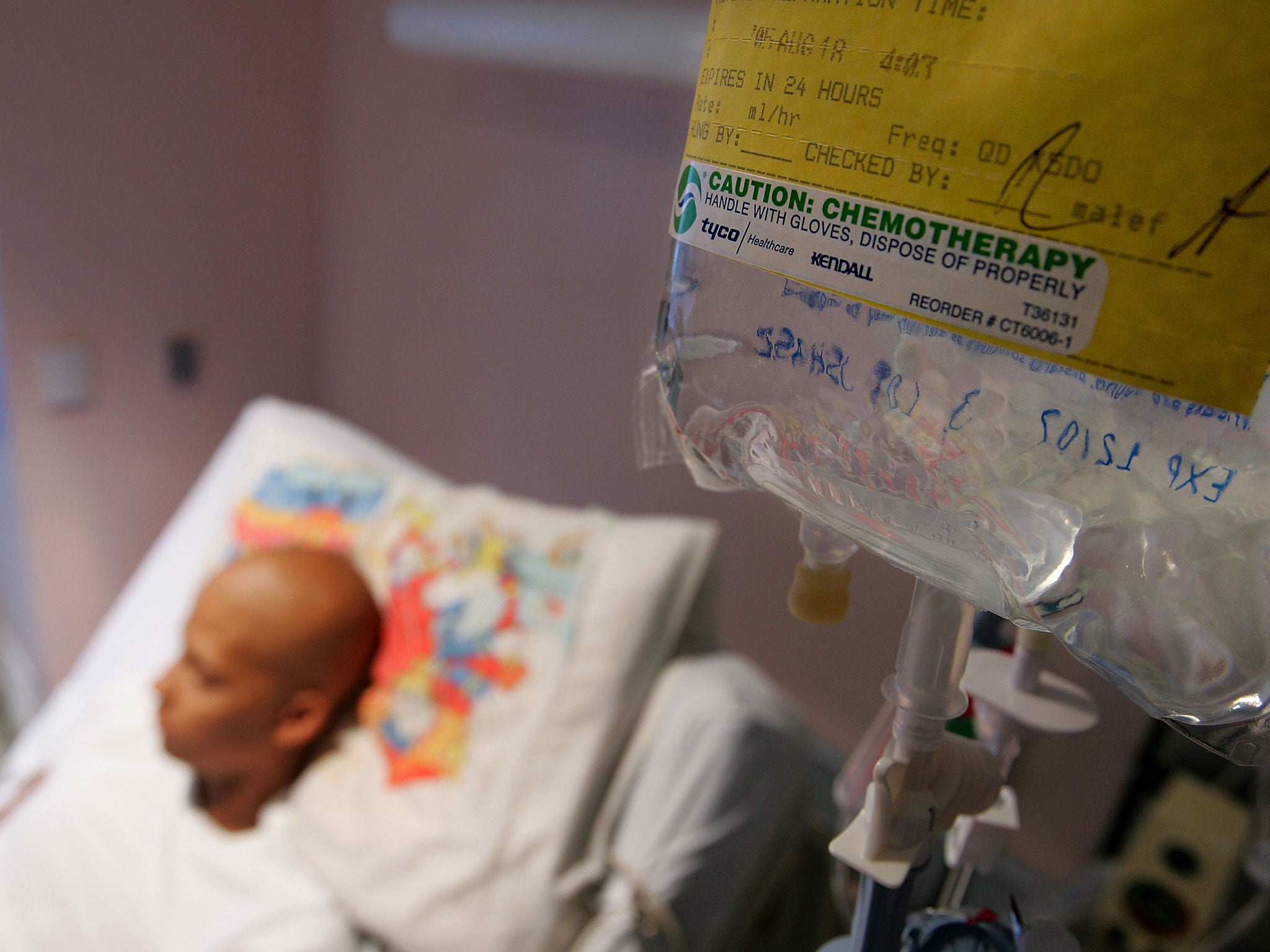 A new blood test that allows doctors to detect 10 types of cancer years before a person becomes sick with the disease has been developed by scientists.
The breakthrough is being hailed as a tool to dramatically reshape the way that care for cancer and other inherited diseases is delivered.
The lead author of the study into the test says it marks a step towards the "holy grail" of a cure for cancer.
Some 1,600 patients have already been tested with the procedure, producing a 90 per cent accuracy rate in some cases.
Of those tested, 749 were cancer-free, and 878 were newly diagnosed.
The tests found warning signs for the disease at different rates, depending on the type of cancer.
It was best at diagnosing pancreatic, ovarian, liver and gallbladder cancers, accurately pinpointing the diseases in at least four out of five patients.
The test was slightly less accurate at finding lymphoma and myeloma, at 77 per cent and 73 per cent respectively, and bowel cancer in two out of three patients.
Lung cancer was correctly detected in 59 per cent of patients, while head and neck cancer was detected in 56 per cent of patients.
13 ways to help prevent cancer
Show all 13
"This is potentially the holy grail of cancer research, to find cancers that are currently hard to cure at an earlier stage when they are easier to cure, and we hope this test could save many lives," Dr Eric Klein, the lead author of the study from the Cleveland Centre in Ohio, told The Telegraph.
"Most cancers are detected at a late stage, but this 'liquid biopsy' gives us the opportunity to find them months or years before someone would develop symptoms and be diagnosed," he continued.
Mr Klein and his fellow researchers plan on presenting their findings to the annual conference of the American Society of Clinical Oncology in Chicago.
The tests, once complete, are expected to produce results for patients within two weeks of taking them.
The test is a "liquid biopsy", which is a type of screening that is generally seen as having advantages over traditional biopsies, which require an actual tissue sample from parts of someone's body.
Experts note that there is still a lot to be done to create a system of universal screening that could help save lives, but say the new tests are a step in the right direction because many cancers are detected too late for surgery or adequate treatments.
Simon Stevens, chief executive of NHS England, said: "Our 100,000 genome project already makes England a world leader in applying the medical technologies of the future.
"Now, as the NHS marks its 70th anniversary, we stand on the cusp of a new era of personalised medicine that will dramatically transform care for cancer and for inherited and rare diseases.
"In particular, new techniques for precision early diagnosis would unlock enormous survival gains, as well as dramatic productivity benefits in the practice of medicine."
Join our commenting forum
Join thought-provoking conversations, follow other Independent readers and see their replies