More than half a million cancer patients without proper support due to nurse shortages
A shortfall of 3,000 nurses is risking some patients' chances of survival and leading to serious complications in others, new research shows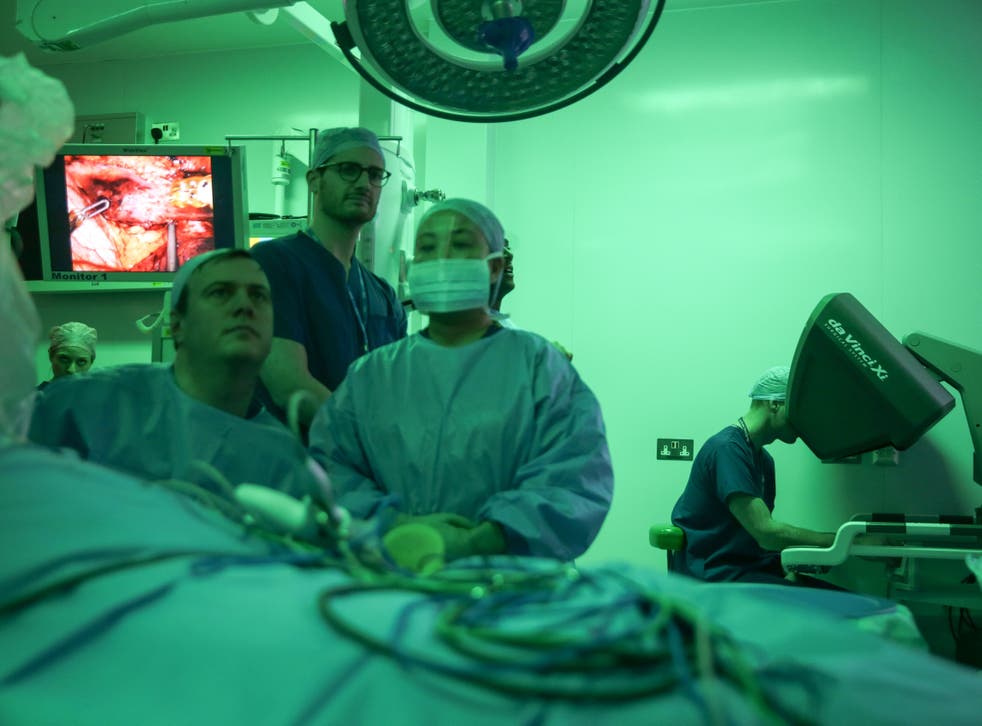 More than half a million cancer patients are missing out on vital healthcare support due to severe nurse shortages across the NHS, new research shows.
Macmillan Cancer Support said a shortfall of 3,000 nurses in England is risking some patients' chances of survival, and leading to serious complications in others – many of whom end up in A&E as a result.
One in four of people who were diagnosed with cancer in the last two years have gone without proper support from a specialist nurse during that time, equating to roughly 630,000 patients, the charity said.
On the same day that prime minster Boris Johnson set out plans to raise taxes to fix the country's health and social care funding crisis, Macmillan Cancer Support called on the government for "urgent commitments to address the shocking shortfall in cancer nurses".
It urged policy-makers to set aside £124 million in funding to train an extra 3,371 specialist cancer nurses that are needed to ensure cancer patients in England receive the care and support they need.
"If governments fail to rebuild cancer services, all of us will pay the price when we or our families face a cancer diagnosis," said Lynda Thomas, chief executive of Macmillan Cancer Support.
The charity's latest research found that nearly half of all people (44 per cent) who were diagnosed with cancer in the last two years and lacked support experienced at least one potentially serious medical complication as a result.
Patients said they had been hospitalised, or did not know if they were talking their medication correctly and what side effects to look out for.
In the most serious cases where patients are deprived of proper support, the chances of survival may be affected, the charity's report said.
The research also found patients who lacked specialist nursing support were considerably more likely to experience depression or anxiety related to their cancer diagnosis, doubts about whether it was worth having their treatment, or even suicidal thoughts.
Amid rising healthcare pressures caused by Covid-19 and wider staffs shortage, nurses are "struggling to deliver vital care" to cancer patients, Macmillan said.
"People living with cancer and our NHS workforce don't need warm words of thanks or sympathy from governments. They need action," Ms Thomas said.
Macmillan Cancer Support warned that cancer nurses are being put under immense and growing strain in a system that was a breaking point even before the pandemic.
With the number of people diagnosed with cancer each year in the UK estimated to rise by 16 per cent to 480,000 in 2030, this crisis is only set to deepen over time, the charity added.
Ruth Godfrey, a 56-year-old life coach from Norfolk, was diagnosed with breast cancer in December 2019. Due to the pandemic, she lived alone during treatment and wasn't allowed any visitors while receiving chemotherapy.
"I didn't have a nurse present when I was told by my oncologist in February 2020 that I needed chemotherapy to treat my breast cancer," she said.
"I was given a load of leaflets and then waited in a dark room for a nurse who didn't turn up and so I went home feeling upset with my head spinning."
UK news in pictures

Show all 50
Ms Godfrey said her experience of the treatment would have been "completely changed" if she had a breast cancer nurse to support her. "I felt like I was caught in a huge tidal wave, it was utterly terrifying," she added.
In June, research found that about 38,000 fewer cancer patients began treatment between April 2020 and March 2021, compared with the same period a year earlier.
Just under 28 per cent of these were breast cancer patients, analysis from Cancer Research UK showed, equating to around 10,600 people.
Join our new commenting forum
Join thought-provoking conversations, follow other Independent readers and see their replies