Scientists take significant step towards new cancer drugs targeting specific genes
By turning off genes one by one researchers from the UK and USA learn how to target disease with new medications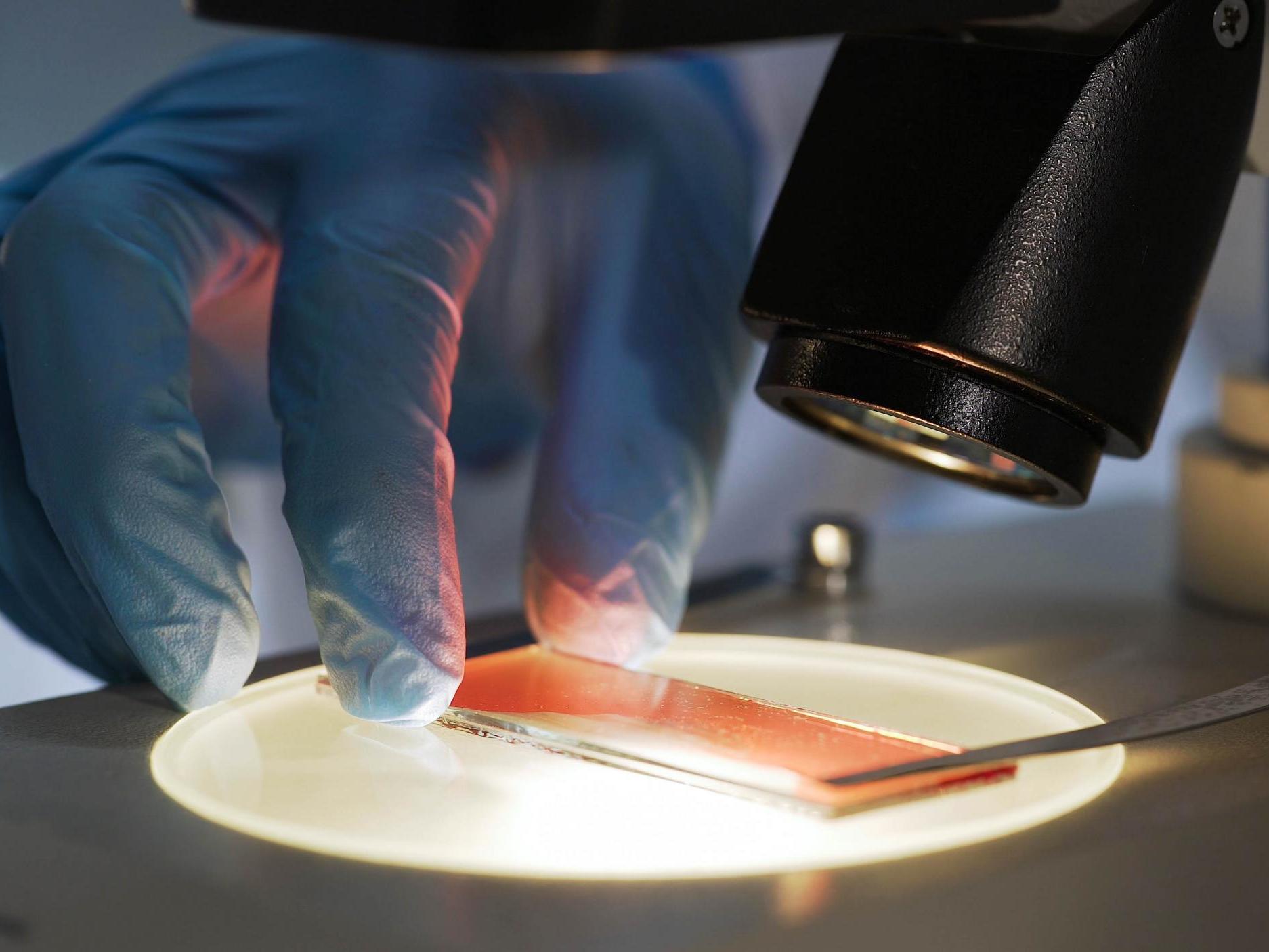 Scientists have made a significant step towards developing new drugs which could target specific genes in dozens of cancers.
In an international effort between UK and US researchers, they were able for the first time to separately map the genetic make-up of 25 different cancer types and match the results.
Using gene-editing technology they identified specific genes needed by the cancer cells to stay alive by turning them off one by one – meaning these genes could be targeted by a new generation of drugs.
The work, by teams at the world-leading genomics research centre the Wellcome Sanger Institute and the Broad Institute of MIT and Harvard, carried out tests on 725 separate cancer-cell lines grown from patients with 25 different cancers.
The two institutes then compared the results and found the experiments matched, meaning their databases can be integrated to form the largest genetic screen of cancer-cell lines ever completed.
13 ways to help prevent cancer
Show all 13
The scale of this combined dataset will help to speed up the discovery and development of new cancer drugs, the research, published in Nature Communications, said.
Aviad Tsherniak, of the Broad Institute of MIT and Harvard, said: "This is the first analysis of its kind and is really important for the whole cancer research community.
"Not only have we reproduced common and specific dependencies across the two datasets, but we have taken biomarkers of gene dependency found in one dataset and recovered them in the other. Our analysis has been unbiased, rigorous and proves the veracity of the approach and the drug targets identified."
Dr Francesco Iorio, of the Wellcome Sanger Institute, said: "This study is important because it demonstrates the validity of the experimental methods and the consistency of the data that they produce. It also means that two large cancer-dependency datasets are compatible. By joining them together, we will have access to much greater statistical power to narrow down the list of targets for the next generation of cancer treatments."
Join our commenting forum
Join thought-provoking conversations, follow other Independent readers and see their replies