More than 100,000 patients missed out on early cancer diagnosis because of NHS staff shortages, charity claims
Government inaction on staff shortages crippling NHS and failing cancer patients, says Cancer Research UK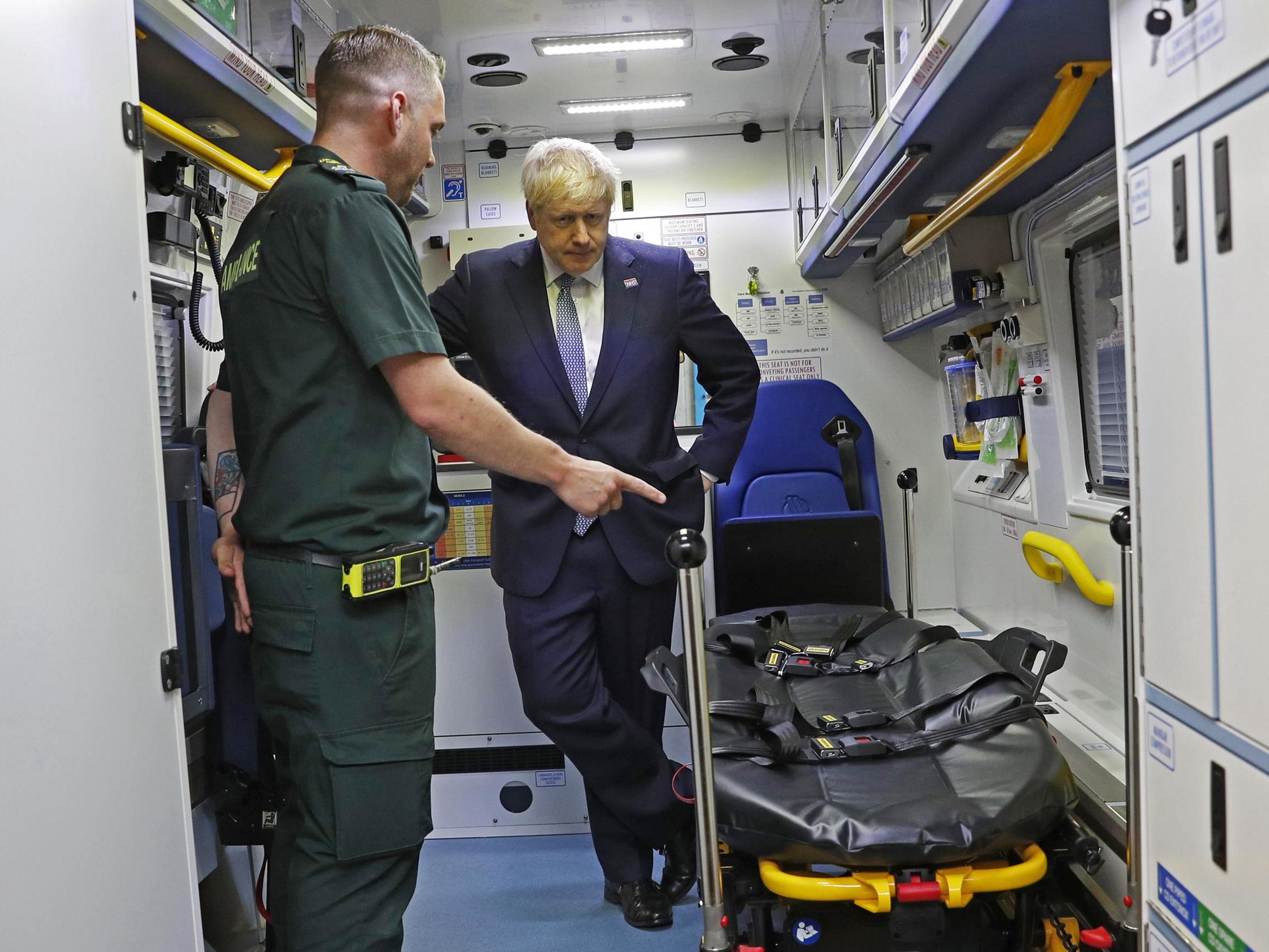 About half of all cancer patients in England failed to be diagnosed with cancer in its early stages in one year, a charity has said, sounding the alarm that NHS staff shortages are contributing to a loss of life.
Some 115,000 people in England were diagnosed with late-stage cancer in 2017, significantly hurting their chances of survival and leaving them with fewer treatment options, according to figures released by Public Health England and analysed by Cancer Research UK.
Of those, some 67,000 were diagnosed with stage 4 cancer, the most advanced stage.
The figure could even be larger as for 19 per cent of patients there is no record of what stage their cancer was diagnosed.
"An earlier diagnosis can be the difference between life and death," Cancer Research UK said.
Mum told she doesn't have cancer after undergoing chemo and mastectomy
Show all 10
"If bowel cancer is diagnosed at the earliest stage, more than nine in 10 people will survive, but if it is diagnosed at the latest stage, just one in 10 people will survive the disease for at least five years."
Cancer Research UK said many factors were causing late diagnoses, but it said a "desperate shortage" of staff was a large contributor and government inaction was "crippling" the NHS.
"There just aren't enough of the right staff available on the ground now, and there are no plans to significantly increase the numbers," the charity said.
It said that efforts to diagnose more patients at an early stage mean that patients are being referred more urgently for tests.
But the increase in referrals is engulfing diagnostic staff, who are understaffed due to a combination of vacant posts, a lack of funding to train new doctors and growing lists of patients.
"We can feel the bottleneck tightening in the NHS – the pressure is mounting on diagnostic staff," said Dr Giles Maskell, the radiology expert for Cancer Research UK. "We don't have nearly enough radiologists in the UK right now and far too many patients are waiting too long for scans and results.
"NHS staff are working as hard as they can, but we won't be able to care for the rising number of cancer patients unless the resources are found to train more specialist staff.
"Extra scanners are welcome, but they will achieve nothing without staff to run them and experts to interpret the scans. It's like buying a fleet of planes with no pilots to fly them."
Emma Greenwood, Cancer Research UK's director of policy, said: "It's unacceptable that so many people are diagnosed late. Although survival has improved, it's not happening fast enough. More referrals to hospital mean we urgently need more staff.
"The government's inaction on staff shortages is crippling the NHS, failing cancer patients and the doctors and nurses who are working tirelessly to diagnose and treat them."
Last year, the government pledged to have three in four cancer patients diagnosed at an early stage by 2028, which could save thousands of lives.
But Cancer Research UK warned that that means diagnosing over 100,000 more people than current levels every year – with the ageing of the population and cancer becoming more common, the number of cancer patients is expected to rise.
According to calculations released by Cancer Research UK, by 2027 the NHS would need approximately 1,700 additional radiologists, who currently number around 3,000 in England; nearly 2,000 more therapeutic radiographers, who are currently 2,800; and to triple its number of oncologists, currently just over 1,100.
"By 2035, one person every minute will be diagnosed with cancer but there's no plan to increase the number of NHS staff to cope with demand now or the growing numbers in the future," said Ms Greenwood. By that year, Cancer Research UK estimates that some 500,000 people per year will be diagnosed with cancer in the UK, compared with 360,000 today.
"[The government] must commit to investing in vital NHS staff now to ensure no one dies from cancer unnecessarily," Ms Greenwood added.
Cancer Research UK said that other factors for late diagnosis include hard-to-spot symptoms, GPs having too little time to investigate people thoroughly, low uptake of screening programmes or the cancer being advanced when detected.
Saffron Cordery, deputy chief executive of NHS Providers, said: "Workforce shortages are severe. It leaves trusts struggling to ensure they have the range of specialists needed to carry out tests and report the outcomes within the expected timeframe.
"The shortages of endoscopists and radiologists are particularly serious.
"The NHS is committed to improving cancer care and outcomes as part of its long-term plan. But to do this, we must see investment in education and training to make sure we are safeguarding these skills within the service.
"We also need to see more capital investment in the equipment needed to both diagnose and treat cancer."
Support free-thinking journalism and attend Independent events
A Department of Health and Social Care spokesperson said: "Cancer is a priority for this government – survival rates are at a record high and in the NHS Long Term Plan, we committed to detecting three-quarters of all cancers at an early stage by 2028."
Additional reporting by PA
Join our commenting forum
Join thought-provoking conversations, follow other Independent readers and see their replies