Immunotherapy: 'Revolutionary' new treatment made available to lung cancer patients on NHS for first time
'This supports the tantalising prospect of long-term control of solid advanced tumours'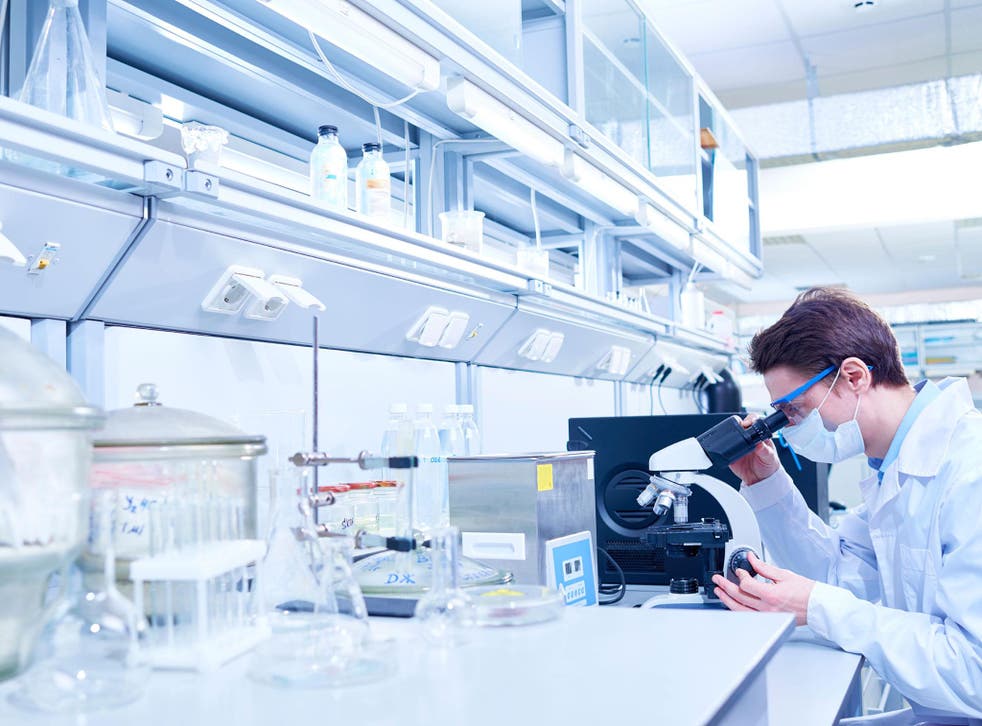 Lung cancer patients in the late stages of the disease will have access to a revolutionary new treatment on the NHS for the first time.
Immunotherapy – a new type of medicine that boosts the body's immune system to fight tumours – was recommended for use after studies showed it reduced the risk of disease progression or death by 50 per cent compared to chemotherapy.
Doctors can now prescribe the drug, called pembrolizumab, for patients with a particular type of advanced lung cancer who have already received chemotherapy.
The treatment will be made available through the Cancer Drugs Fund – set up to allow patients faster access to new cancer drugs.
Alan Melcher, a professor of immunotherapy at the Institute of Cancer Research, told The Independent the decision was "exciting" and "signals a real step change in the use of immunotherapy".
"We still need to do lots of work to optimise how this treatment is used and there's an awful lot we don't understand about which people will respond best," he said.
"But this supports the tantalising prospect of long-term control of solid advanced tumours using immunotherapy."
Victoria Derbyshire reveals hair is returning after cancer treatment
Pembrolizumab was previously accessible as a first-line lung cancer treatment under the Early Access to Medicines Scheme, and is also used to treat skin cancer that has spread or can't be removed with surgery.
Lung cancer is the third most common type of cancer in the UK, accounting for 13 per cent of new cases in 2014.
Just 5 per cent of lung cancer patients currently survive the disease for 10 years or more – meaning it is Britain's most common cause of cancer death.
Health news in pictures

Show all 40
The National Institute for Health and Care Excellence (Nice) made its decision to recommend the drug after studies carried out by manufacturer MSD showed it reduced overall risk of death in certain patients by 40 per cent compared to chemotherapy.
Sara Bainbridge, Cancer Research UK's policy manager, said the final decision to recommend pembrolizumab for patients with certain types of lung cancer was "good news".
"We're pleased that Nice and the drug company worked together to make pembrolizumab routinely available in the NHS," she said.
Pembrolizumab is delivered to patients into a vein as a drip, or a long, plastic tube into the chest.
Immunotherapy drugs are at varying stages of research but the field has been hailed as a "game changer" by scientists.
Join our new commenting forum
Join thought-provoking conversations, follow other Independent readers and see their replies