New immunotherapy cancer treatment given the green light on the NHS
Deal between pharma giant and NHS paves way for treatment to be adopted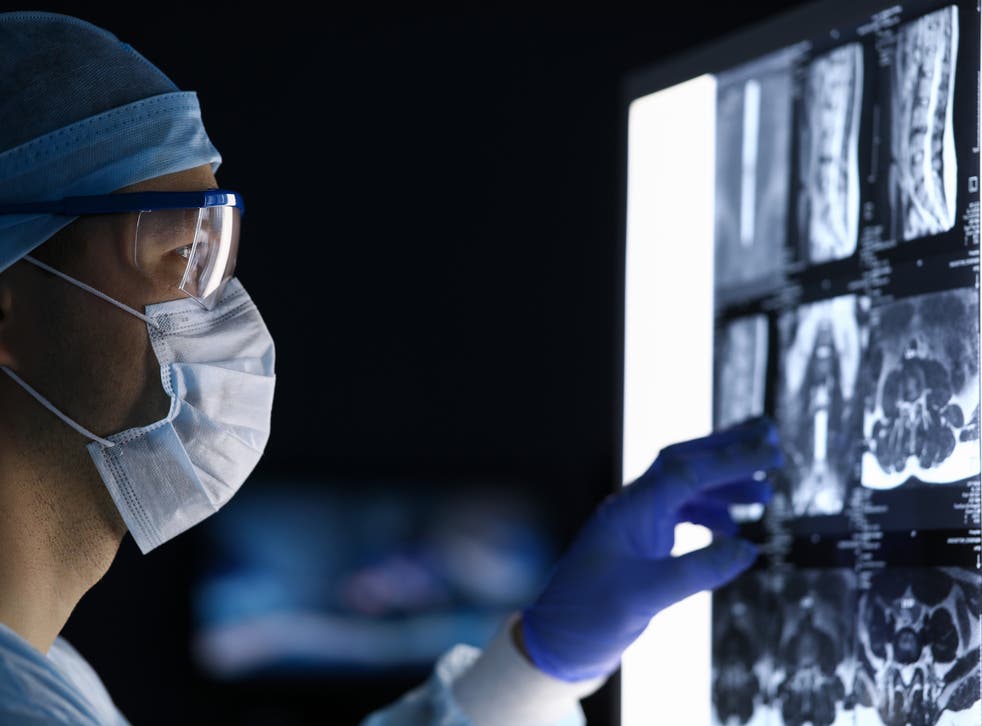 Around 100 patients a year in England will be among the first in the world to get cutting-edge cancer treatment on the NHS after regulators approved the use of a new immunotherapy treatment.
The National Institute for Health and Care Excellence (NICE) has given the green light to a personalised cancer treatment that could offer a lifeline for elderly patients with a form of lymphoma, a cancer of the immune system.
It comes as the manufacturers, NHS England and NICE have agreed a deal to allow the treatment to be used at a confidential discounted prices while the NHS collects data for further assessment on its impact for patients by NICE.
The treatment will be available to clinicians across England from Tuesday and is a form of CAR-T cell therapy to fight cancer. This is where patients white blood cells are taken away and genetically modified, or trained, to recognise and kill cancer cells when they are put back into the patient.
The treatment, Tecartus, will be available to people with relapsing or refractory mantle cell lymphoma who have previously been treated with a drug called Bruton's tyrosine kinase (BTK) inhibitor, such as ibrutinib.
NICE said it estimated around 100 patients in their seventies could benefit from the CAR-T therapy each year.
A confidential deal between NHS England and the manufacturer Kite, a subsidiary of the Gilead pharmaceutical giant, has been agreed giving the NHS a discount on the treatment while data is collected showing whether it can impact patient's survival.
Evidence from a study of Tecartus, seen by NICE's independent appraisal committee, suggests that people being treated with the CAR-T therapy may live for longer and have more time before their disease relapses.
But there is not enough evidence to tell if lymphoma patients having the CAR-T therapy can be cured, which is why the NICE committee has asked for further data to be collected on progression-free survival, overall survival, and the age when treatment starts. This will help to reduce the uncertainty in the evidence while the treatment is used on NHS patients, it said.
Meindert Boysen, deputy chief executive and director of NICE's centre for health technology evaluation, said: "We are pleased to be able to recommend another revolutionary CAR T-cell therapy, this time for adults with mantle cell lymphoma, which represents a step forward for personalised medicine.
"Clinicians will be able to consider this innovative therapy for their patients because of joint working between NICE, NHS England and the company.
"CAR T-cell therapy is expensive. The treatment is specific to each individual and could be a potential cure for some, although it is early days. Our recommendation for Tecartus, on the Cancer Drugs Fund, means people can benefit while more data is collected."
Sir Simon Stevens, NHS England's chief executive, said: "It is great news that more people with lymphoma will have access to an innovative new CAR-T cancer therapy thanks to our Cancer Drugs Fund, addressing a particular need for people with mantle cell lymphoma. Despite the pressures of the pandemic, the NHS continues to place effective, innovative treatments into the hands of clinicians for the benefit of the patients we treat."
Dick Sundh, vice-president at Kite, a Gilead Company, said: "Kite is the only company with two different types of cell therapies available and we will continue our strong partnership with the NHS so that eligible UK patients are able to receive treatment as soon as possible following the positive recommendation received today."
The NHS already provides CAR-T therapies for children and young people with a form of leukaemia, and NICE has also recommended its use in other cases of lymphoma.
CAR-T therapy, using the patient's own immune system cells to fight cancer has been viewed as a major breakthrough in cancer treatments but it is complex and can lead to severe reactions among patients. But it has also been shown to cure some patients, including those with advanced cancers where other treatments have failed.
Register for free to continue reading
Registration is a free and easy way to support our truly independent journalism
By registering, you will also enjoy limited access to Premium articles, exclusive newsletters, commenting, and virtual events with our leading journalists
Already have an account? sign in
Register for free to continue reading
Registration is a free and easy way to support our truly independent journalism
By registering, you will also enjoy limited access to Premium articles, exclusive newsletters, commenting, and virtual events with our leading journalists
Already have an account? sign in
Join our new commenting forum
Join thought-provoking conversations, follow other Independent readers and see their replies