The Independent's journalism is supported by our readers. When you purchase through links on our site, we may earn commission.
Epileptic teenager launches legal challenge over block to GP prescribing of medical cannabis
'This is a road we did not want to take and tried every way we could to avoid it,' says mother Charlotte Caldwell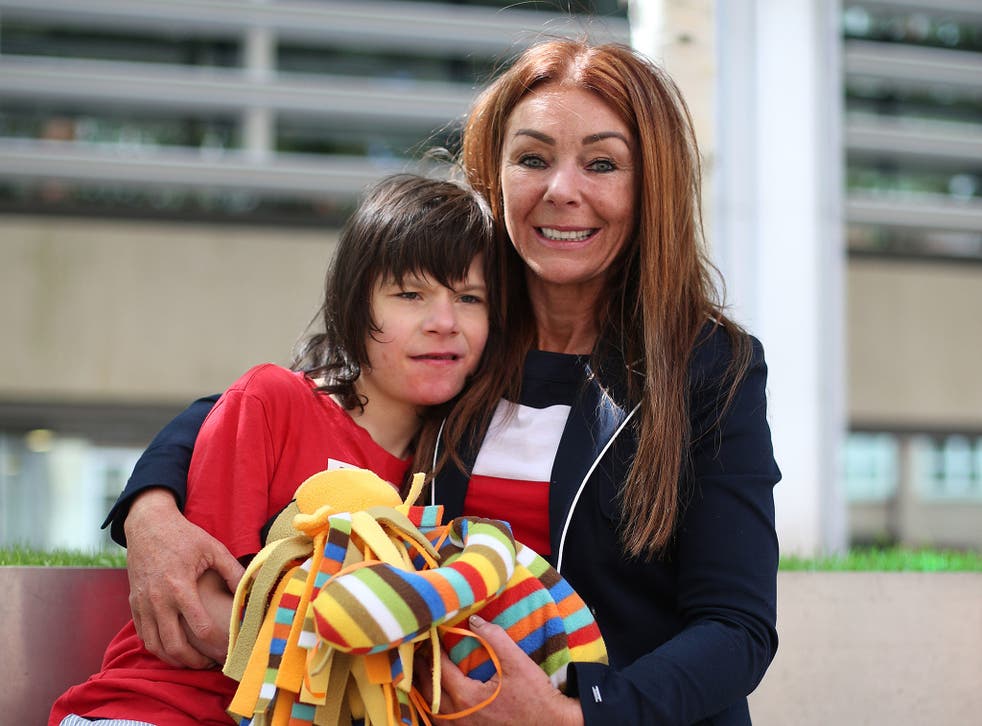 A severely epileptic teenager and his family have launched a legal challenge against the NHS and department of health in Northern Ireland over access to his cannabis-based medicine.
Charlotte Caldwell and her son Billy lodged papers at High Court in Belfast to contest the Health and Social Care Northern Ireland's (HSCNI) decision to block GPs from prescribing the drug.
Billy has a rare form of epilepsy which causes him to have hundreds of seizures a year but after the 13-year-old began using medicinal cannabis oil prescribed in the US, the teenager was able to go for months at a time without a fit.
Ms Caldwell said that "in desperation and [with] nowhere else to turn" Billy had instructed the KRW Law firm to lodge the case in Belfast.
An urgent hearing is provisionally scheduled to be heard later this month.
Meet the nuns who rake in £850k a year growing and selling cannabis

Show all 7
"We have exhausted all other options and we are ourselves exhausted," Ms Caldwell wrote in a post on Facebook. "This is a road we did not want to take and tried every way we could to avoid it. Sadly for Billy he was left with no choice."
Billy's case and that of other children with epilepsy, helped spark a change in UK law when the Home Office reclassified medicinal cannabis products to allow them to be prescribed by specialist consultants for conditions like epilepsy or multiple sclerosis.
But after it came into effect in November some estimates suggest fewer than 100 people have received prescriptions, with the lack evidence on safety and effectiveness from clinical trials a barrier to specialists' prescribing.
Billy, who had the UK's first medicinal cannabis prescription before a Home Office crackdown, has been receiving prescriptions privately from a consultant based in England.
But this requires his family to regularly fly over from their home in Castlederg, adding costs and disruption to their lives.
When Ms Caldwell found that their local GP was willing to prescribe the medicine under the direction of Billy's consultant, a common practice in other areas of medicine known as a "shared care arrangement".
However HSCNI's interpretation of the law is that GPs cannot prescribe it in this way, and the legal challenge aims to clarify this point in law.
Support free-thinking journalism and attend Independent events
"The whole thrust of it is to localise Billy's care because it's unreasonable to expect he and Charlotte to keep travelling back and forth to England to get the prescription," Anurag Deb, a legal assistant with KRW Law told The Independent.
"It's a huge strain, with the stress of travel, and financial arrangements of having to stay over and have the prescription filled privately."
"All of those considerations mean we are really pushing to get Billy's care localised to his own GP."
A spokesperson for the Health Department of Northern Ireland said it would be inappropriate to comment on the matter now a case has been lodged.
Join our new commenting forum
Join thought-provoking conversations, follow other Independent readers and see their replies