Can cannabis oil really treat epilepsy and what would impact of medicinal reclassification be?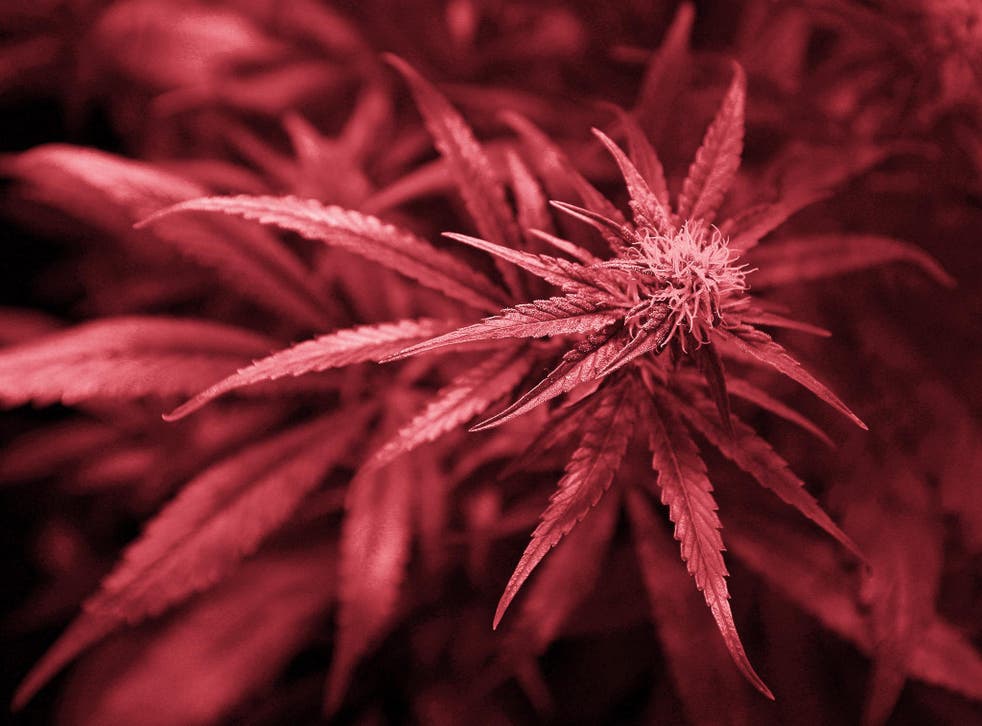 (PA Wire/PA Images)
The home secretary, Sajid Javid, has announced the government is to review reclassifying cannabis for medicinal use in the wake of challenges by families whose children's life threatening epileptic seizures were banished by cannabis products.
Earlier this month, days after having his supply of anti-epileptic cannabis oil confiscated at Heathrow customs, 12-year-old Billy Caldwell was in hospital suffering his first seizures for months.
Last year Billy became the first person to receive an NHS prescription for medical cannabis, through his GP in Northern Ireland, but the Home Office intervened forcing his mother, Charlotte, to go to Canada earlier this month.
Now Billy and six-year-old Alfie Dingley, another boy with epilepsy whose family has been campaigning for medicinal cannabis legalisation, have been granted emergency licenses for cannabis products – with future cases to be reviewed by a panel of medical experts.
A change in status could put the drug in line with heroin which can be prescribed where doctors deem it necessary.
What do we mean by 'cannabis oil'?

In Britain, cannabis oil is an extract of the cannabis plant containing one of the plant's major components, cannabidiol (CBD).

Unlike THC, the psychoactive component of cannabis responsible for its recreational high, CBD has no psychoactive effect and can be legally sold in the UK as long as its THC content is below 0.05 per cent. However, marketing it as a medication would require more rigorous safety protocols to be approved by the Medicines and Healthcare Products Regulatory Associations (MHRA).

The Tilray cannabis oil used by Billy Caldwell was confiscated because it contains a higher level of THC.

Is cannabis oil effective against epilepsy?

"There is now good evidence from clinical trials conducted in the US and Europe that pharmaceutical preparations of cannabidiol are effective against two types of severe childhood epilepsy known as Dravet syndrome and Lennox-Gastaut syndrome," according to Professor Deb Pal, a professor of paediatric epilepsy at King's College London.

While these products have been prepared as pharmaceuticals, the active ingredient CBD remain the same as in Billy Caldwell's cannabis preparation.

These types of epilepsy are often resistant to conventional antiepileptic drugs and Professor Pal says the recently published findings are now being considered by the US Food and Drug Administration and the European Medicines Agency, which will then decide whether they can be licensed for medical use.

"There are reported instances of the cannabis plant being used to treat epilepsy dating back four millennia," according to Professor Celia Morgan, professor of psychopharmacology at the University of Exeter. "More recently reviews of human and animal evidence conclude that THC also may have anticonvulsant properties and indeed other cannabinoids in the plant, such as cannabidivarin, have been similarly found to be anticonvulsant."

However work to investigate the medicinal properties of cannabis products, particularly those with psychoactive effects, has been hamstrung by the current legal classification. In the UK cannabis is a Schedule One controlled drug, meaning it is considered to have no medicinal value.

Could cannabis oils help any other conditions?

"There is good evidence that these drugs work in a number of other conditions too," Professor Morgan said. This includes their use to address pain and muscles spasms in people with multiple sclerosis and CBD products can help reduce anxiety and could be helpful in tackling psychosis and addiction.

"THC works in reducing nausea, and stimulating appetite in HIV and cancer, there is evidence from inflammatory bowel disease, Tourette's and that it may be effective in pain," Professor Morgan added.

What does the government review of medicinal cannabis mean?

Relaxing of the rules around medicinal cannabis could be a huge benefit to patients who are currently risking criminal sanctions to manage their symptoms.

"It's a huge step forward that the government is now saying there will be a review into the use of medicinal cannabis – existing evidence of the benefit for MS must be included," said Genevieve Edwards, director of external affairs at the MS Society. "It's simply wrong that many people are being driven to break the law under current regulations."

Sativex, a product containing two of the main cannabis constituents, is already licensed as a treatment in MS and the changes could make UK drug laws more common sense.

"If cannabis and cannabinoids are at least Schedule Two then they will have the same status as heroin where they will be able to be prescribed where clinicians deem there is clinical need," Professor Morgan added.

It could also have a secondary effect of reducing the dominance of potent high THC "skunk" in the illegal recreational market, which has been shown to be more harmful than high CBD strains.
Register for free to continue reading
Registration is a free and easy way to support our truly independent journalism
By registering, you will also enjoy limited access to Premium articles, exclusive newsletters, commenting, and virtual events with our leading journalists
Already have an account? sign in
Register for free to continue reading
Registration is a free and easy way to support our truly independent journalism
By registering, you will also enjoy limited access to Premium articles, exclusive newsletters, commenting, and virtual events with our leading journalists
Already have an account? sign in
Join our new commenting forum
Join thought-provoking conversations, follow other Independent readers and see their replies