Global Drug Survey: The simple way smoking cannabis could be made less dangerous
In the UK, 77 per cent of cannabis users put tobacco in their joints, compared to a mere 8 per cent of survey respondents from the USA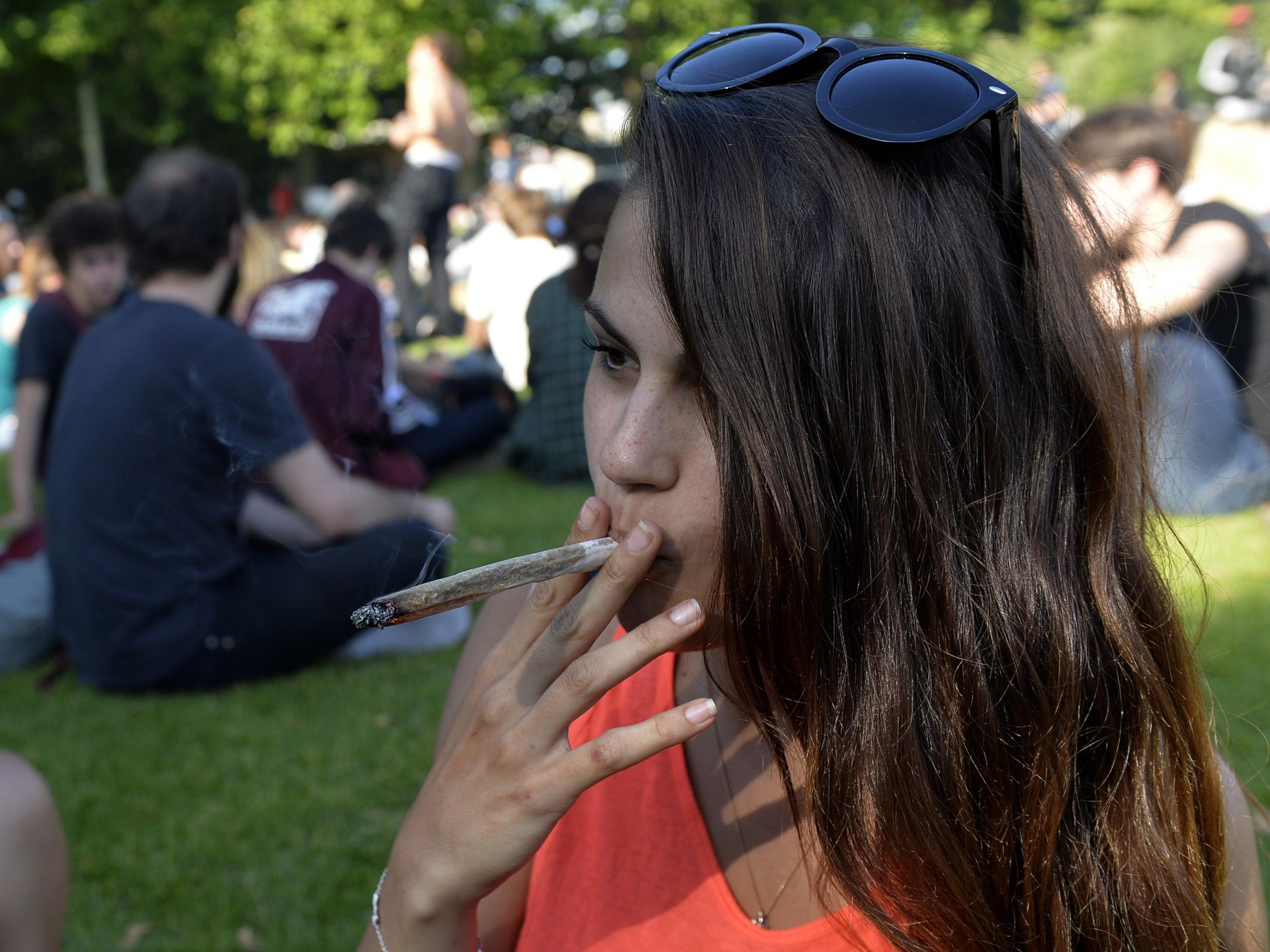 The majority of Europeans continue to roll a cannabis joint with tobacco, according to new data from the Global Drug Survey. A mere 8 per cent of survey respondents from the USA report using cannabis this way, in stark contrast to the UK where 77 per cent of users put tobacco in their joints.
The UK habit of using both tobacco and cannabis in a joint has its origins in the days when cannabis, typically resin, was costly and in order to make a cannabis joint last longer tobacco was added.
Despite changes in cost and potency of cannabis over recent decades this habit has persisted. For many people their first cannabis joint is also their first exposure to tobacco.
More than two million people have used cannabis in the last year, and although not representative of the UK adult population, the survey data suggest that over 1,673,000 people are putting tobacco in their joints.
Studies have shown that over time as people age, most will reduce or stop using cannabis but by this point they could have inadvertently developed nicotine dependence, finding that in effect they have become regular tobacco smokers. Nicotine dependence may also make it more difficult for people to reduce or stop their cannabis use it they find its beginning to cause them problems.
Almost in parallel both smoking and cannabis use have declined in the population over the last 15 years, but each year almost 80,000 people die from tobacco related diseases in the UK.
It is important that the link between cannabis and tobacco is disrupted to avoid adding to this death toll, and moral judgements about drugs should not stand in the way of this. Public health and drugs policy needs consider the specific needs of people who use cannabis.
Although no drug is harmless, simplistic messages based on abstaining from cannabis use will not be sufficient to reduce the health related harms that smoking tobacco laden cannabis joints expose people to.
It is also worth looking across the Atlantic to see if there are lessons we can learn from the low rates of tobacco use among cannabis users.
There is some evidence that those USA states that have legalised cannabis have also seen cannabis users switch from smoking to other methods of consumption such as vaping. Vaping cannabis offers some potential health benefits particularly if it eliminates the use of tobacco.
Other non-smoking options for consuming cannabis include edible formulations or concentrated versions such as butane hash oil, neither of these need to be smoked to get the desired benefits of cannabis.
Specialist drug treatment services have a role to play to by encouraging the people they treat for problems with drugs such as heroin and cannabis to try and stop smoking. Although smoking can be viewed as a lesser problem by these services they are well placed to help the 200,000 individuals quit this habit.
Reducing all forms of drug use is the healthier option, but in the meantime, encouraging people who choose to continue using cannabis not to smoke it is sensible harm reduction advice.
However, at the moment, UK drug law forbids the provision of vaping devices for cannabis use by drug-or smoking cessation services, and also makes research into its effectiveness in reducing smoking-related harms difficult to conduct.
Health news in pictures
Show all 40
But changing cultural norms such as this isn't easy and it is unlikely that cannabis will be legalised in the UK in the near future. In the mean time we should be raising awareness of the potential harm to health and risk of dependency that using tobacco with cannabis creates.
Making cannabis safer benefits not only those who use it but also wider society. There is potential to reduce demand on the health service for the inevitable smoking related problems that these individuals will develop if they carry on smoking cannabis this way.
The government has a duty to protect those that use cannabis, denying or ignoring the health risks this group face helps no one.
Ian Hamilton is a lecturer at the University of York. Harry Sumnall sits on the Advisory Council of the Misuse of Drugs (ACMD), the Government's drug advisory group.
Join our commenting forum
Join thought-provoking conversations, follow other Independent readers and see their replies