Charlie Gard: Sick baby to be kept on life support as European Court of Human Rights considers case
Parents of 10-month-old await final decision from judges in Strasbourg following a bitterly fought series of failed legal challenges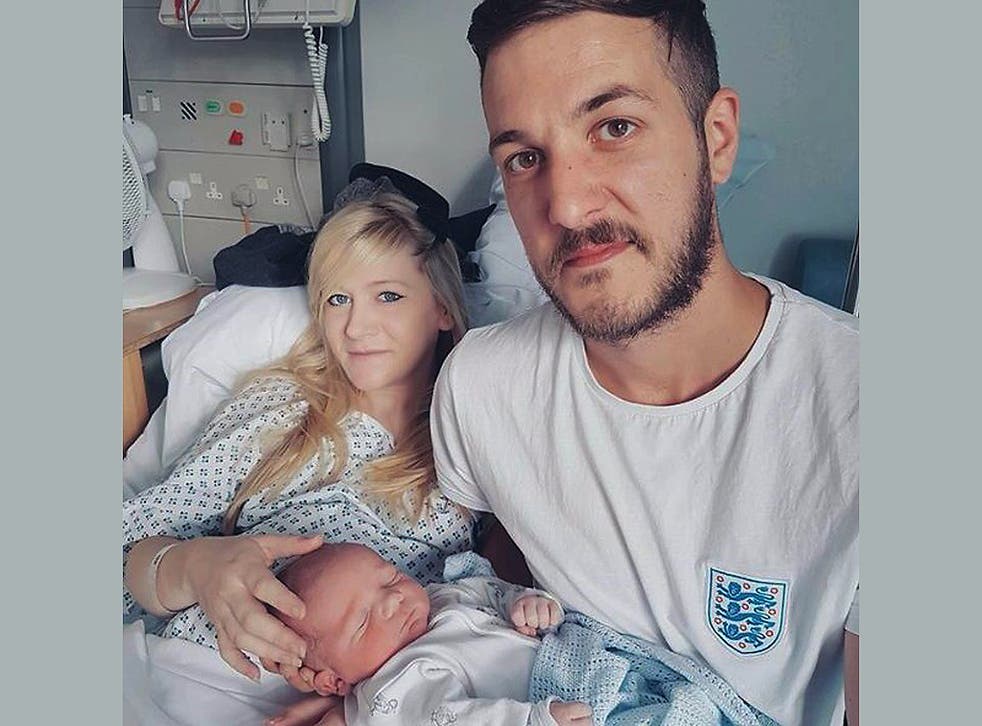 Terminally ill baby Charlie Gard will be kept on life support until Sunday while the European Court of Human Rights (ECHR) considers the case.
Connie Yates and Chris Gard, whose 10-month-old son has a rare genetic condition, are awaiting a final decision from judges in Strasbourg on whether they can take Charlie to the US for experimental treatment, following a bitterly fought series of failed legal challenges in the UK.
The ECHR previously ordered Charlie's life support to be continued until Tuesday, but has now said this should be extended until midnight on 19 June.
Charlie, who was born on 4 August last year, has a form of mitochondrial disease, a condition that causes progressive muscle weakness.
Doctors at Great Ormond Street Hospital in London said it would be kinder to move the baby to an end-of-life care regime, but his parents disagree with the doctors' assessment of Charlie's condition and want to be allowed to take him to a hospital in the US where they hope he can be treated.
Ms Yates shared an image of her son with his eyes open on Facebook on Sunday with the caption: "A picture speaks a thousand words. As quoted from the judgement… 'he is not consistently able to open his eyes enough to be able to see. Indeed, this leads to the difficulty that his brain is failing to learn to see'."
UK news in pictures

Show all 50
Ms Yates and Mr Gard, who are in their 30s, also shared an image of the young family out on the roof of Great Ormond Street Hospital having a picnic.
They have raised £1.3m through more than 83,000 donations by setting up a crowdfunding campaign to help take their son to the US for an experimental therapy, called nucleoside.
A High Court judge in April ruled against a trip to the US and in favour of Great Ormond Street doctors. Mr Justice Francis concluded that life support treatment should end and said Charlie should be allowed to "die with dignity".
Three Court of Appeal judges upheld that ruling in May and three Supreme Court justices last week dismissed a further challenge by the couple.
Mr Justice Francis said Charlie's parents had, understandably, grasped at the possibility that the therapy might be "pioneering treatment".
But he added: "There is unanimity among the experts from whom I have heard that nucleoside therapy cannot reverse structural brain damage.
"I dare say that medical science may benefit, objectively, from the experiment, but experimentation cannot be in Charlie's best interests unless there is a prospect of benefit for him."
Join our new commenting forum
Join thought-provoking conversations, follow other Independent readers and see their replies