UK worst in Europe for pollution-linked childhood asthma cases, study shows
Four million asthma cases worldwide attributable to nitrogen dioxide exhaust fumes, with UK ahead of the Netherlands, Belgium, France and Spain for number of cases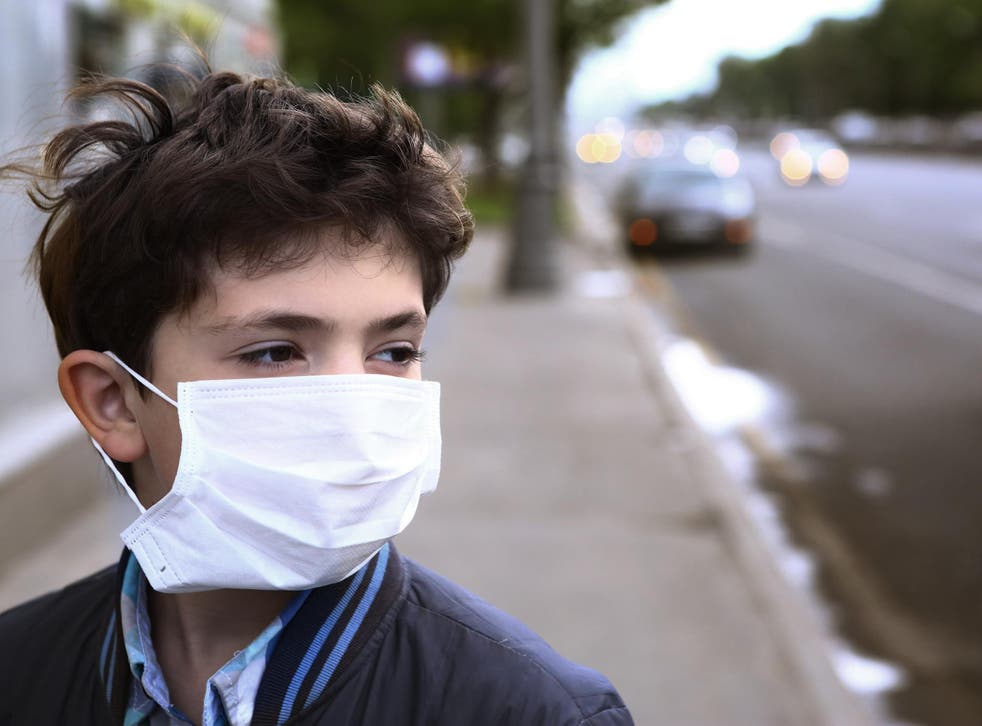 The UK has the highest rates in Europe of childhood asthma caused by air pollution, according to a major global analysis.
As many as one in five cases of asthma in children in the UK is linked to traffic fumes and other pollution, totalling nearly 40,000 cases a year, with higher rates in big cities.
This was equivalent to 280 cases caused by nitrogen dioxide per 100,000 children. The next closest in Europe was the Netherlands, with 230 cases per 100,000, followed by Belgium, France and Spain.
Exposure to nitrogen dioxide, which is mainly emitted from road vehicles, appears to be a "substantial" risk factor for the condition, according to a study in journal The Lancet Planetary Health.
The researchers estimate that four million new cases of childhood asthma globally – 13 per cent of those diagnosed - could be attributable to nitrogen dioxide pollution every year.
New Delhi toxic smog pushes air pollution to peak levels

Show all 14
Nitrogen dioxide accounts for 19 per cent of UK cases, but this rises to 23 per cent in Manchester and 29 per cent in London.
However they added that initiatives like London's ultra-low emissions zone were key steps to tackling the issue.
Out of the 194 countries studied, the UK had the 24th highest proportion of new childhood asthma cases which could be attributable to traffic pollution.
South Korea topped the list, with nearly one third (31 per cent) of new diagnoses linked to nitrogen dioxide exposure.
The researchers said that nine out of ten of these cases were caused by nitrogen dioxide within the safe limits recommended by the World Health Organisation.
"Nitrogen dioxide pollution appears to be a substantial risk factor for childhood asthma incidence in both developed and developing countries, especially in urban areas," senior author Dr Susan Anenberg, from George Washington University, said.
"Our findings suggest that the WHO guideline for annual average nitrogen dioxide concentrations might need to be revisited, and that traffic emissions should be a target to mitigate exposure."
Dr Penny Woods, chief executive of the British Lung Foundation, said: "We used to think the only real danger roads posed to children was the threat of a car accident.
"However now we can see there's an equally deadly risk; breathing in illegal levels of air pollution and getting a respiratory disease like asthma, or growing up to have smaller, weaker lungs.
It is thought that pollution from traffic may damage airways, leading to inflammation and the development of asthma in children who are genetically predisposed to the condition.
While it is not clear which pollutant in traffic air pollution is responsible, previous research has suggested exposure to nitrogen dioxide is key.
Register for free to continue reading
Registration is a free and easy way to support our truly independent journalism
By registering, you will also enjoy limited access to Premium articles, exclusive newsletters, commenting, and virtual events with our leading journalists
Already have an account? sign in
Register for free to continue reading
Registration is a free and easy way to support our truly independent journalism
By registering, you will also enjoy limited access to Premium articles, exclusive newsletters, commenting, and virtual events with our leading journalists
Already have an account? sign in
Join our new commenting forum
Join thought-provoking conversations, follow other Independent readers and see their replies