NHS failing child sex abuse survivors with 'woeful' support, victim says
Ian Ackley, who was abused by paedophile football coach Barry Bennell, said he was not surprised that a new report found five out of six survivors feel let down by NHS mental health support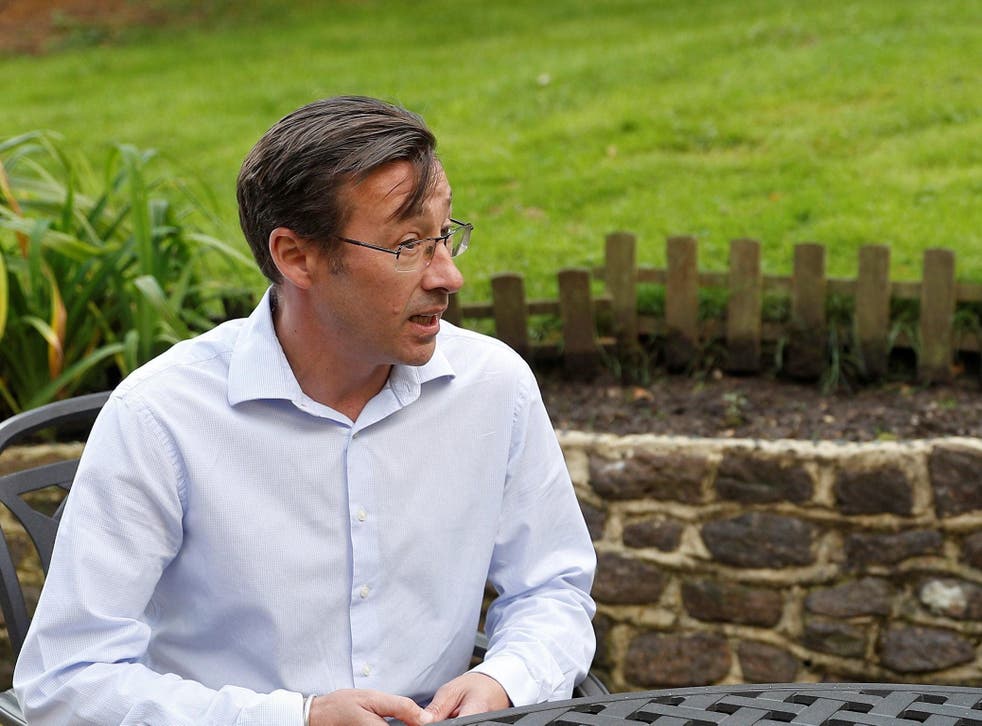 A survivor of child sexual abuse who experienced the NHS's "woeful" support first hand has said he is not surprised to hear five out of six victims today still feel let down.
Ian Ackley, who was abused by paedophile football coach Barry Bennell in the early 1980s, said he has given up on NHS mental health services in the wake of his past experiences.
A report by the All-Party Parliamentary Group (APPG) for Adult Survivors of Childhood Sexual Abuse revealed on Tuesday that 16 per cent of survivors of child sexual abuse felt their needs were met by NHS mental health services.
Mr Ackley, 50, said more funding to access mental health services, and specialist support for people who have experienced abuse, was needed.
He first sought mental health support in the early 1990s after Bennell was arrested. But when Bennell's abuse hit the headlines again in 2016 he sought support from the charity Sporting Chance instead.
Everyone the Government blames for the NHS crisis – except themselves

Show all 6
Last year, Bennell was found guilty of 43 counts of child sexual abuse against 11 victims.
Mr Ackley told the Press Association: "It doesn't surprise me at all: that's my experience of those 20 years ago and I didn't even attempt to go down an NHS route this time.
"I'm fully aware that there's between a six- and 18-month waiting list for face-to-face therapeutic services and even then, the amount of sessions you can access is very restricted."
He said his first experience of support on the NHS was "absolutely woeful" and "absolutely inappropriate" for the type of trauma he had been through.
Most survivors will only have access to NHS support, he added, and said it was "way past time" the government acted after a series of revelations about historic abuse.
Mr Ackley said: "Given the tsunami of disclosures within the sporting arena, never mind the religious arena or education and any others, we'd be naive to think that the numbers of people coming forward would fall anytime soon."
The APPG report found that survivors wait an average of 26 years to disclose abuse, with 90 per cent finding that the abuse has negatively affected their intimate relationships.
Nine in 10 said their mental health was affected by their experiences, while 81 per cent reported that their family life had been negatively affected by the abuse they suffered.
Mental health services were one of the most important forms of support for victims but access was too variable, and the report calls for NHS commissioners to ringfence counselling budgets for abuse survivors.
Labour's Sarah Champion, who chairs the group, said it was "morally wrong" that survivors were being left to fend for themselves.
She said: "I have spoken to hundreds of survivors of childhood sexual abuse. It is striking that almost all of them describe the way they are treated by the state as a secondary form of abuse.
"Who are we as a nation if we do not support victims of horrendous crime?"
A government spokesperson said: "Child sexual abuse is an abhorrent crime and today's report lays bare the emotional and psychological scars it can leave on its victims.
"We are working across government and with the health and charitable sectors to ensure that victims of this dreadful crime receive the right emotional, medical and psychological support as they rebuild their lives."
Join our new commenting forum
Join thought-provoking conversations, follow other Independent readers and see their replies