Judge rules five-year-old girl can be vaccinated despite her father's objections
Dad's views on MMR jab described as 'unreliable' and 'at odds' with medical experts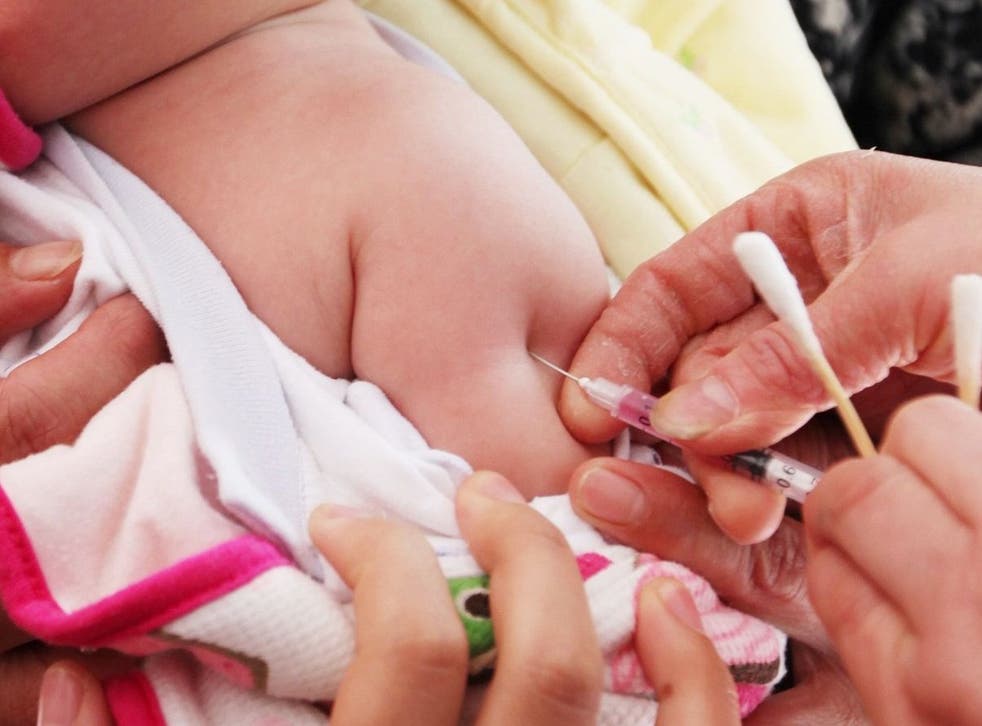 A five-year-old girl will receive a series of vaccinations against her father's wishes following a ruling by a High Court judge.
Judge Clifford Bellamy said it was in the girl's "best welfare interests" that she should receive the vaccines recommended for a child of her age.
In the UK the immunisation of children is not compulsory, with parents allowed to make final decisions.
But in the case of the five-year-old girl - referred to as "B" - her parents disagreed over whether their daughter should get vaccinations after the couple separated in 2015.
The immunisations related to the combined the MMR vaccine, the influenza vaccine and one covering diphtheria, tetanus and polio.
Describing the father's views as "unreliable" and "at odds" with medical experts, he ruled that the girl should now have the three vaccinations – two of which are overdue - in a written judgement made public this week.
Judge Bellamy, sitting as a deputy judge of the High Court, said both parents had consented to their daughter having all of recommended immunisations when they were living together.
Such a decision "would not be brought to court if the parents were agreed that the vaccination should not be given", said the judge.
Health news in pictures

Show all 40
Judge Bellamy stated: "I make it clear that my judgment is not a commentary on whether immunisation is a good thing or a bad thing generally.
"I am not saying anything about the merits of vaccination more widely. I do not in any way seek to dictate how this issue should be approached in other situations. I am concerned only to determine what is in B's best welfare interests."
France made the vaccination of children mandatory earlier this year, following similar legislation coming into force in Italy.
The girl B case is the sixth time proceedings in the UK's Family Court have been held to decide whether a child should receive vaccinations.
On each occasion the court concluded the child should get the recommended jabs.
Judge Bellamy said he considered the father's views to be "biased and unreliable", and said the "fruits of the father's untutored, amateur research" were "at odds" with the expert medical evidence given in the case.
"Is there anything known about these vaccines today that gives rise to a risk that if B took them she would be exposed to a risk which any well-informed and reasonable carer might properly regard as unwise or inappropriate?"
He said that in his judgment, in the light of expert evidence, "the answer, plainly, is no".
Additional reporting by agencies
Join our new commenting forum
Join thought-provoking conversations, follow other Independent readers and see their replies