Screen children for 'psychopathic behaviours' in wake of Alesha MacPhail murder, case psychologist says
'We have to deal with psychopathy trajectories in childhood head-on now to divert budding psychopaths and make sure what happened to poor Alesha never happens again'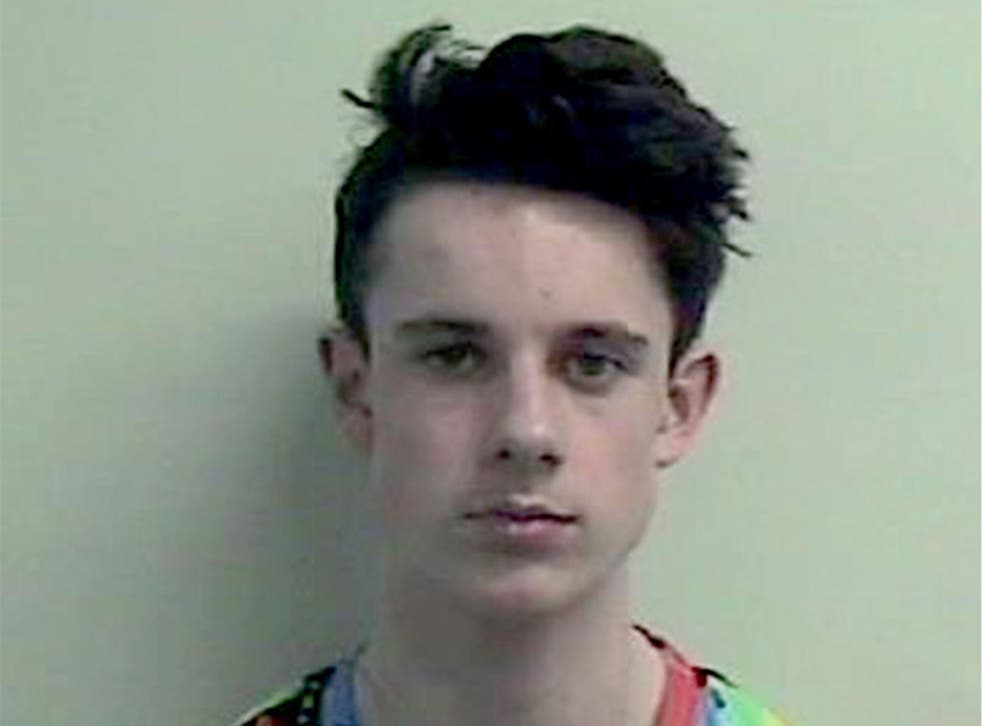 Children should be screened for "psychopathic behaviours" when they come into contact with support services to help prevent a repeat of cases like the murder of Alesha MacPhail, a leading psychologist has said.
Dr John Marshall, head of forensic clinical psychology at the NHS State Hospital in Scotland, assessed 16-year-old Aaron Campbell, who was jailed for life last month for Alesha's murder.
Writing in The Scotsman, Dr Marshall said that some children have behaviours from as young as four which suggest they are on a "trajectory" to psychopathy. This includes sadistic treatment of animals and other children, a lack of emotional attachment and disregard for parents and boundaries.
Screening children who come into contact with social services or child and adolescent mental health (Camh) providers, and then giving them support, could "divert budding psychopaths", he said.
Dr Marshall said he had been "vilified" by others in his field for calling for screening.
UK news in pictures

Show all 50
However he added that intervening early would not only help prevent other tragedies but also help individuals with psychopathic traits who have much higher risk of substance abuse and suicide.
Campbell was sentenced to a minimum of 27 years in prison for murdering the six-year-old last July.
The teenager snatched her from her bed as she slept at her grandparents' home on the Isle of Bute and finally admitted his crime in a psychological report prepared ahead of his sentencing in March.
"You don't become a psychopath on your 16th birthday," Dr Marshall said. "Psychopathic traits start in very early childhood, have predictable pathways and yet we do not assess children for this neurodevelopmental problem.
"At the age of 16, such traits are already entrenched and chronic so it is time for policy to catch up with research, given the enormous social costs of psychopathy.
"We have to deal with psychopathy trajectories in childhood head-on now to divert budding psychopaths and make sure what happened to poor Alesha never happens again."
He added early identification can be the focal point and made a number of suggestions on how to solve what he called a "major public health issue".
Between 1 to 3 per cent of people meet the criteria for psychopathy, Dr Marshall said, but this rises to about 8 per cent among the criminal population and potentiality half of "persistent, violent" offenders.
He added there is a culture in social services of linking everything to "past trauma", but that this was not a factor in Aaron Campbell's case and other warning signs should not be ignored.
Lord Matthews, sentencing Campbell at the high court in Glasgow last month, said social work and psychologist reports "had painted a clear picture of a cold, callous, calculating, remorseless and dangerous individual".
He said the teenager had shown a "staggering lack of remorse" and told him: "Not once did I detect a flicker of emotion from you".
Support free-thinking journalism and attend Independent events
In the psychologists' report, Campbell also described his reaction to seeing Alesha as "a moment of opportunity".
The British Psychological Society has been approached for comment
Register for free to continue reading
Registration is a free and easy way to support our truly independent journalism
By registering, you will also enjoy limited access to Premium articles, exclusive newsletters, commenting, and virtual events with our leading journalists
Already have an account? sign in
Register for free to continue reading
Registration is a free and easy way to support our truly independent journalism
By registering, you will also enjoy limited access to Premium articles, exclusive newsletters, commenting, and virtual events with our leading journalists
Already have an account? sign in