NHS to trial 'pioneering' twice-yearly jab to lower high cholesterol
Treatment could save 30,000 lives in next decade, says government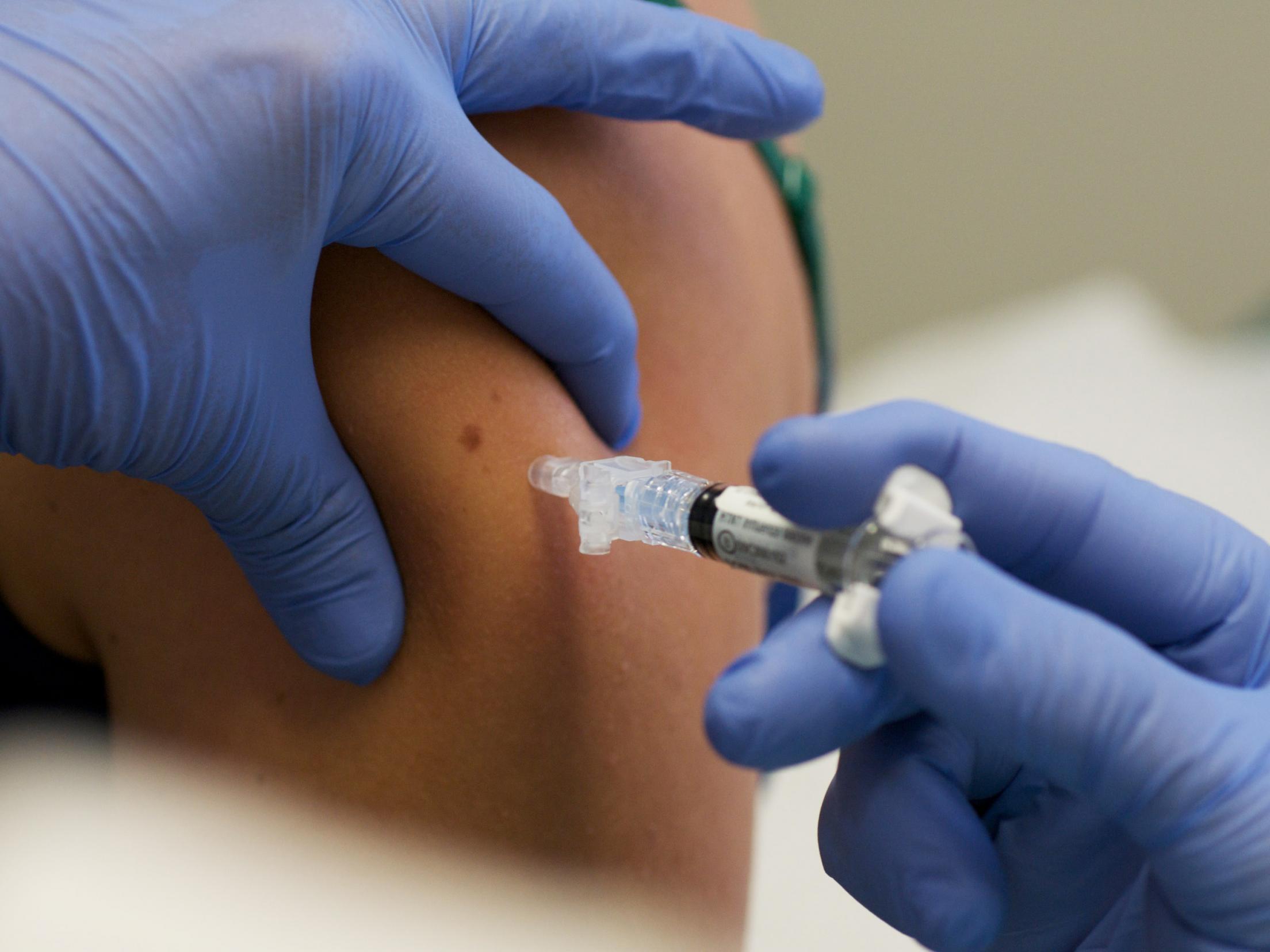 The NHS is to trial a "pioneering" twice-yearly cholesterol jab which it is hoped could save up to 30,000 lives over the next decade.
Patients at risk of heart disease will have access to the treatment, inclisiran, through a clinical trial starting in the UK this year.
The government said it has reached an "in-principle" agreement with the manufacturer, pharmaceutical company Novartis.
The Department of Health and Social Care said NHS England will aim to agree a commercial deal, allowing the drug to be widely available from 2021.
Early results from clinical trials suggest that it could help prevent 55,000 heart attacks and strokes and save 30,000 lives in the next 10 years. This is based on 300,000 patients receiving the treatment annually.
The drug needs backing from the National Institute for Health and Care Excellence (Nice) and will be put through its approval programme "at the earliest opportunity possible", the health department said.
Health secretary Matt Hancock added: "As health secretary, I'm determined to find ways to save as many lives as possible, and to do my best to stop terrible conditions like heart disease from taking people from their family and friends far too soon.
"This partnership is fantastic news and is a huge stride forwards in helping to achieve this.
"This collaboration has the potential to save 30,000 lives over the next 10 years and is proof that the UK continues to be the world-leading destination for revolutionary healthcare.
"I will always help the NHS reach its full potential, and novel and innovative collaborations such as this put patients at the forefront of the most promising medical breakthroughs."
Heart disease is the second biggest cause of death in the UK, with 2.5 million people relying on statins to lower their cholesterol.
The government has pledged to prevent 150,000 cardiovascular deaths over 10 years as part of the NHS long-term plan.
Inclisiran, a bi-annual injection, is expected to be used as an add-on treatment to statins for patients already diagnosed with cardiovascular disease.
Trials have shown it can halve levels of bad cholesterol in just two weeks.
Lord Prior, chairman of NHS England, said: "This innovative and groundbreaking collaboration could transform the health outlook of tens of thousands of people suffering from heart disease, by bringing together in a unique combination our ability to organise large scale clinical trials, to address highly complex manufacturing issues, and to reach a large population of patients."
Jules Payne, chief executive of the cholesterol charity Heart UK, said while statins were "incredibly effective at treating people with high cholesterol, there is a desperate need for new and innovative drugs if we are to tackle cardiovascular disease, a condition which kills hundreds of thousands of people in this country every year".
Additional reporting by agencies
Join our commenting forum
Join thought-provoking conversations, follow other Independent readers and see their replies