Christmas Eve may bring seasonal spike in heart attacks, study warns
Additional heart attack risk peaks at 10pm on 24 December, at the height of Swedish festivities, but there are smaller increases on Monday mornings and at Midsummer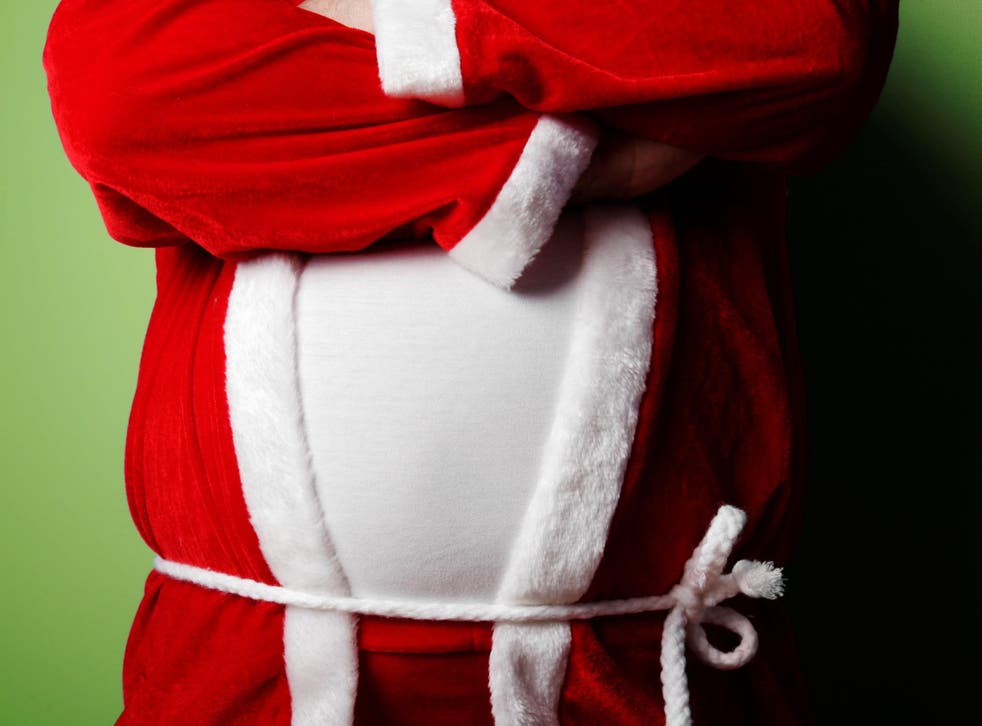 With the festive season looming, researchers are warning that heightened emotions and over indulgence contributes to an annual spike in heart attacks.
In one of the largest studies to assess the hazards of the holidays, Swedish researchers pinpointed 10pm on Christmas Eve as the point where annual heart attacks are most likely.
While Swedish festivities peak on Christmas Eve, previous studies have shown other countries have higher rates on Christmas Day and during holidays such as Eid in Muslim-majority countries.
However, the findings from Lund University also found an event that unifies us all, with Mondays at 8am accounting for another rise in heart attacks.
Previous studies have also found evidence that major national events, such as the US Super Bowl, stock market crashes and natural disasters also cause a spike, though this wasn't evident here.
The study was included in a Christmas edition of The BMJ and is one of the most in-depth looks at the annual variation in cardiac events using a single, high quality national record.
It involved the analysis of 283,014 heart attacks recorded in Swedish medical records over a 16-year period – from 1998 to 2013.
Heart attack rates at Christmas were 15 per cent higher than in the weeks before and after, while they were raised 12 per cent at Sweden's Midsummer festival.
But the greatest additional risk was at Christmas Eve, with heart attack rates as much as 37 per cent higher than on the same day a week later or earlier.
Risks were greatest in the over 75s and those with pre-existing heart conditions, or other diseases such as diabetes.
It said previous studies "have shown that acute experience of anger, anxiety, sadness, grief and stress increases the risk of myocardial infarction and thus possibly explains the higher risk observed in our study."
Science news in pictures

Show all 20
While New Year's Eve is typically seen as another peak of emotion and indulgence, the researchers found a higher risk on New Year's Day.
This may be down to family members visiting relatives on New Year's Day and noticing they're in a worse state, potentially caused by over indulgence the night before, the authors suggest.
Heart attack rates were broadly similar between men and women throughout the year, except for Midsummer when there were slightly more men admitted.
"It is possible that men are more likely to smoke, consume alcohol and eat to excess during this holiday than women," the authors added.
Register for free to continue reading
Registration is a free and easy way to support our truly independent journalism
By registering, you will also enjoy limited access to Premium articles, exclusive newsletters, commenting, and virtual events with our leading journalists
Already have an account? sign in
Register for free to continue reading
Registration is a free and easy way to support our truly independent journalism
By registering, you will also enjoy limited access to Premium articles, exclusive newsletters, commenting, and virtual events with our leading journalists
Already have an account? sign in
Join our new commenting forum
Join thought-provoking conversations, follow other Independent readers and see their replies