Coronavirus death toll reaches 500,000 worldwide
Global fatalities rise by 100,000 in just three weeks
Vincent Wood
Sunday 28 June 2020 23:14 Comments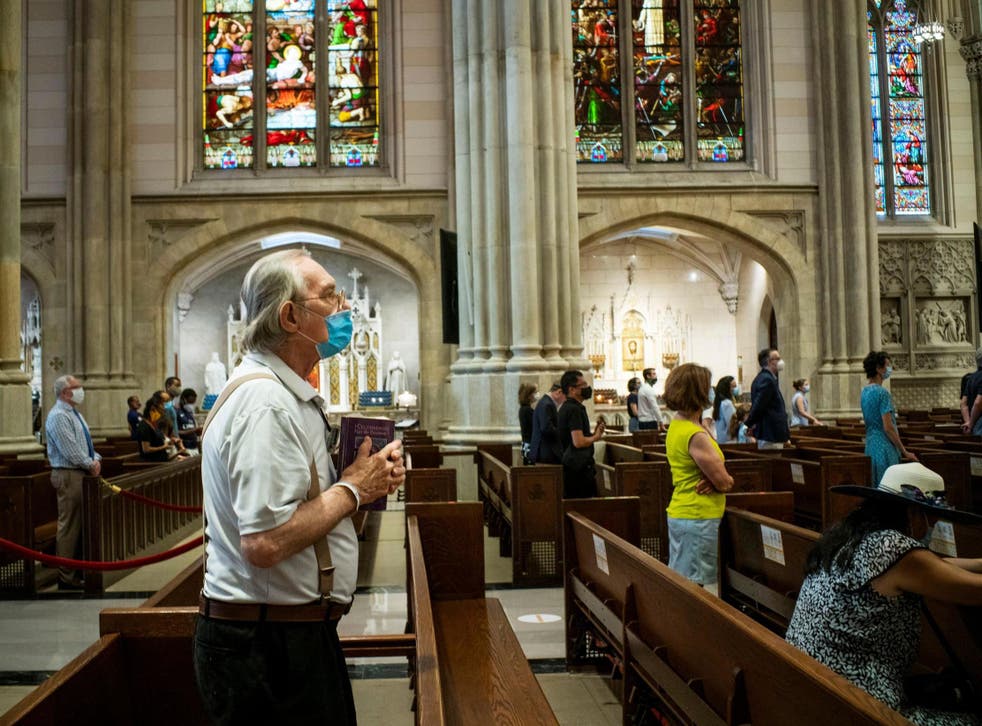 Half a million people have now died with coronavirus, according to Johns Hopkins University.
The grim total was reached on the same day the total number of known infections worldwide passed 10 million. Five million people have recovered from the disease.
It comes just 21 days after the number of total deaths compiled by the university's tracker reached 400,000. At the time global cases stood at 7 million.
The true death toll from the virus, which first emerged in China late last year, is believed to be significantly higher. Experts say that especially early on, many victims died of Covid-19 without being tested for it.
Around once in four fatalities counted in the global tally - more than 125,000 – have been reported in the US, where cases continue to grow in states including Mississippi, Texas and Florida.
In Texas, where more than 149,000 infections have been confirmed, the state's governor Greg Abbott acknowledged the virus had "taken a very swift and very dangerous turn" after he allowed businesses to reopen in May. On Friday the state once again shut down bars and restaurants while banning some elective surgeries.
Vice president Mike Pence, who spoke at an event alongside Mr Abbott on Sunday, added: "Wear a mask, wherever it's indicated or wherever you're not able to practice the kind of social distancing that would prevent the spread of the coronavirus."
The country with the next highest death toll is Brazil, with more than 57,000, or about one in nine of the world's fatalities.
The nation's president, Jair Bolsonaro, has repeatedly downplayed the risk of the virus – and last week was compelled by a judge to wear a mask while out in public spaces.
The two nations are followed by the UK with more than 43,000 fatalities, Italy with more than 34,000 and France with more than 29,000.
Having been the worst afflicted nations when Europe was an epicentre for the pandemic, all three have since almost entirely lifted lockdown measures.
Register for free to continue reading
Registration is a free and easy way to support our truly independent journalism
By registering, you will also enjoy limited access to Premium articles, exclusive newsletters, commenting, and virtual events with our leading journalists
Already have an account? sign in
Join our new commenting forum
Join thought-provoking conversations, follow other Independent readers and see their replies