Coronavirus: Nearly third of all care homes in England have reported outbreaks, data shows
Shaun Lintern
Health Correspondent
Wednesday 29 April 2020 15:41 Comments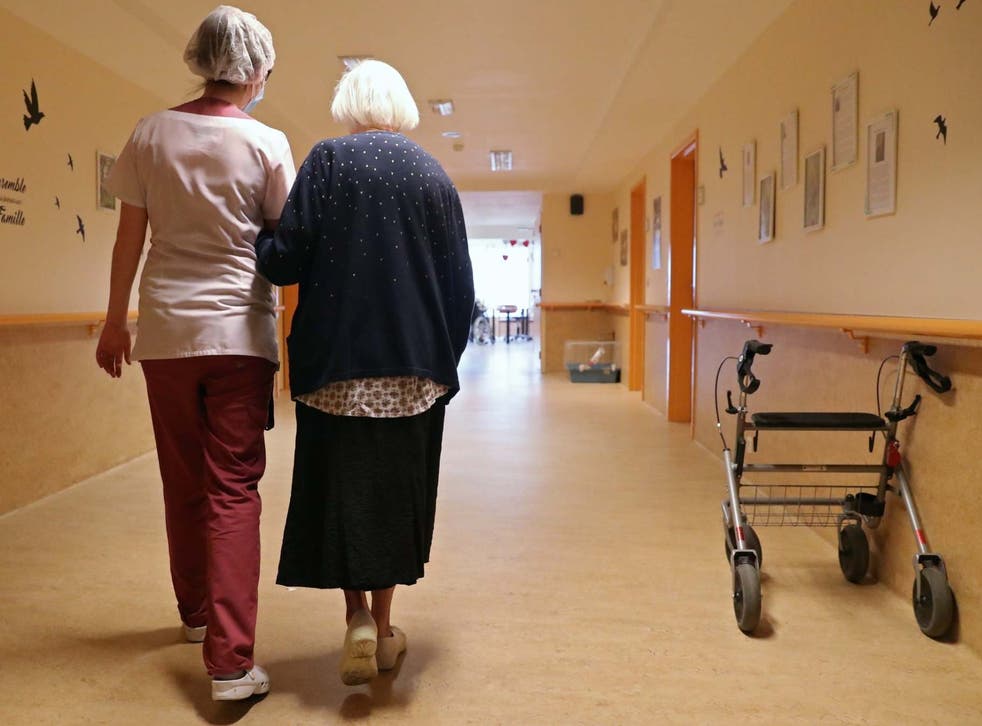 Nearly a third of all care homes in England have reported a confirmed or suspected outbreak of coronavirus, new data from Public Health England has revealed.
Statistics published today show more than 4,500 care homes across the country may have been affected by the virus, approximately 29 per cent of all care homes since 10 March.
The worst affected region was the northeast where almost two fifths of care homes, 38 per cent, reported an outbreak of Covid-19.
While a third of London's care homes were affected by the disease, the worst affected borough was Camden where 90 per cent of care homes have experienced a suspected or confirmed outbreak, with 10 homes hit by the virus.
In Hammersmith and Fulham, nine homes out of a total of 10 in the borough reported an outbreak.
The largest number of homes in any one local area was in Birmingham where 90 homes reported an coronavirus outbreak. The next worst hit council area was Leeds, with 68 care homes affected.
Weekly reporting shows the extent of the virus spread within care homes with just 266 outbreaks reported in the week starting 10 March, rising to 596 in the following week and hitting a peak of 1,012 in the week after 21 April.
The data has been released as part of a move by the government to be more transparent about the effect of coronavirus in the community and care homes where new data published by the Office for National Statistics showed there had been 5,000 deaths in care homes to 17 April linked to the virus.
Experts have raised concerns the NHS may have unwittingly seeded the virus into care homes after the care sector was told it needed to take patients discharged from hospital regardless of whether they were Covid-19 positive, to free up beds for the expected surge in hospital admissions.
The new data today comes from Public Health England's database of both nursing homes and residential homes reporting a suspected or confirmed outbreak each week since 10 March.
Register for free to continue reading
Registration is a free and easy way to support our truly independent journalism
By registering, you will also enjoy limited access to Premium articles, exclusive newsletters, commenting, and virtual events with our leading journalists
Already have an account? sign in
Join our new commenting forum
Join thought-provoking conversations, follow other Independent readers and see their replies