Coronavirus: More than 25,000 patients discharged to care homes in crucial 30 days before routine testing
Exclusive: Thousands of patients discharged into care homes as Covid-19 surged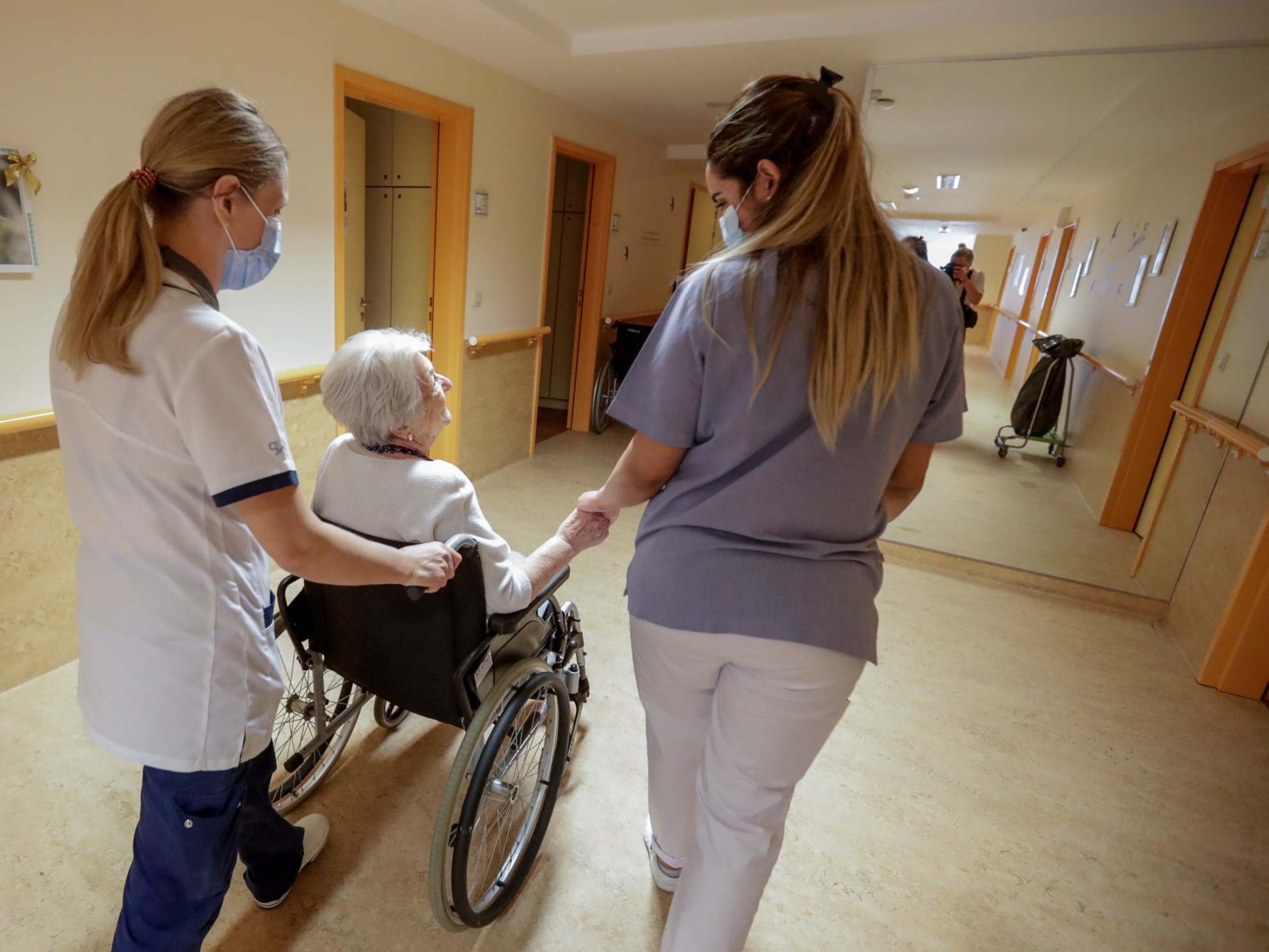 More than 25,000 patients were discharged to care homes by NHS hospitals in the pivotal 30 days before ministers introduced routine coronavirus testing.
There has been repeated criticism of the handling of Covid-19 in the care sector, which has become the epicentre of the outbreak in the UK, and helped the country boast the unenviable status of having the second highest death toll in the world.
Now figures released by NHS England show that 25,060 patients were moved from hospitals to care homes between 17 March and 16 April, when testing was still not widespread, and amid mounting warnings over the social care sector's lack of preparedness, including shortages of protective equipment for staff.
The shadow minister for care, Liz Kendall, told The Independent that the figures showed the absence of "even the semblance of a plan to protect social care".
"This data shows, for the first time, that 25,000 people were discharged from hospitals to care homes at the beginning of the Covid-19 pandemic, despite clear evidence that elderly people would be especially at risk," she said.
"This was done without any requirement to test those being discharged, when normal PPE [personal protective equipment] supplies for care homes were being requisitioned for the NHS, and without even the semblance of a plan to protect social care."
She added: "The government must learn from its mistakes, treat the NHS and social care as equally important, and ensure that all care homes and home-care services get the priority, focus and resources they need."
On 17 March, the chief executive of NHS England, Simon Stevens, wrote to hospital chiefs, telling them to "urgently discharge" patients to help free up 15,000 beds for the expected first wave of hospital admissions.
However, it wasn't until 15 April that the health secretary, Matt Hancock, announced the plan to test all patients before they were admitted to a care home as part of a wider social-care plan.
By this stage, there had already been more than 3,000 Covid-19 deaths in care homes, according to the Office for National Statistics, and the national testing capacity was still only around 20,000 tests a day.
As well as discharges from hospital, the spread of infection into care homes is likely to have come from multiple sources, including agency staff working across multiple homes and staff bringing in the virus from outside.
NHS Providers, which represents hospital trusts, rejected the suggestion that hospitals "knowingly" discharged Covid-19 patients to care homes but acknowledged testing was limited until 15 April.
It said: "Trust leaders acknowledge that, in the first few days after they were instructed to discharge medically fit patients on 17 March, they may have unwittingly discharged a small number of asymptomatic patients. However, trust leaders responded quickly to these risks when they became apparent, and they rapidly agreed quarantine and isolation arrangements for patients awaiting test results."
The organisation's chief executive, Chris Hopson, added: "It will be for a public inquiry to establish the reasons for the concerning number of deaths in care homes.
"But we can see that issues around testing, access to PPE, infection control, and a required dependency on agency and zero-hours care staff, most of which have been beyond the control of individual care homes, are all likely to have played their part.
"The true scandal here is the failure of successive governments to meet their oft-made commitments to resolve the underlying crisis in social care."
NHS England said its data showed that the number of patients discharged from hospital had decreased by 10,000 compared with the same period in 2019.
A spokesperson added: "This new data reinforces what hospitals have already made clear: clinicians have pulled out all the stops to do the right thing for their individual patients, and to get people the right care and support where and when they need it."
A Department of Health and Social Care spokesperson said: "This is an unprecedented global outbreak and we have taken the right decisions at the right time based on the latest scientific and medical advice.
"We have been working tirelessly with the care sector to reduce transmission and save lives, and as a result, according to the latest PHE statistics, over 60% of care homes have had no outbreak at all."
Join our commenting forum
Join thought-provoking conversations, follow other Independent readers and see their replies