Coronavirus: Care regulator warns hospitals and nursing homes over infection risk as it urges the public to give more feedback
Watchdog chief says increasing patient feedback will be the fuel to drive improvements in patient safety
Shaun Lintern
Health Correspondent
Thursday 17 September 2020 08:43 Comments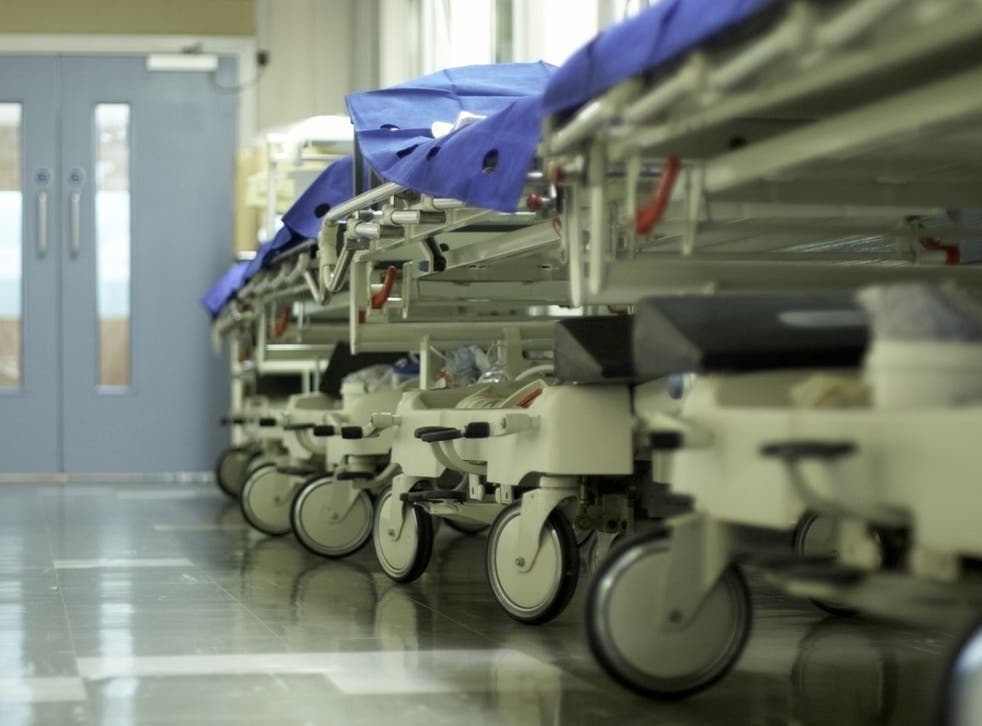 Some hospitals and care homes are failing to take action to protect patients from coronavirus as cases rise across the country, the head of the care watchdog has warned.
In an interview with The Independent, Ian Trenholm, the chief executive of the Care Quality Commission, said a series of inspections had revealed a minority of homes and hospitals were not doing enough to prevent infection. 
He said in one case a care home appeared to have made a "conscious decision" not to follow the rules on wearing masks and gloves and was now in the process of being closed down by the watchdog due to safety fears.
Mr Trenholm also revealed the CQC would be looking closely at patients struggling to access services because of the impact of Covid-19 and he warned it would act if some groups were disproportionately affected.
The CQC is being forced to move away from its regular inspections of hospitals, care homes and GPs due to the pandemic but Mr Trenholm said it would be redoubling efforts to encourage patients to give feedback on the care they received, adding the watchdog would be more explicit in future about the action it takes.
The CQC looked at infection prevention in 135 NHS hospitals, 43 GP practices and 300 care homes including 59 where it has specific concerns.
UK news in pictures

Show all 50
While most hospitals had said they were confident in their management of infection, the regulator found some had "ineffective" systems in place around training, audits and the ability to isolate patients due to a lack of side rooms.
In care homes, the regulator said most were managing risks well but in some high-risk homes policies were out of date and protective equipment was not being used or was being worn incorrectly.  
The CQC has taken action against East Kent Hospitals University Trust for poor infection control and an inquiry has been launched into an outbreak at Tameside General Hospital, where 18 patients died.
Mr Trenholm told The Independent: "We need to get everybody into the position where we can normalise social distancing and PPE and that people don't feel that in their particular circumstances, they're different. If we see that then we are going to come down pretty heavily on that because I think, as we've gone through the summer, I think everyone now understands what the rules of the game are and how to keep Covid under control.
"Nobody's blaming anybody for having Covid in their institution but we can blame them if that gets out of control in their institution."
He added most hospitals and care homes were doing things well but said in one case a home "seemed to have made a conscious decision not to follow the guidance so we are in the process of closing them down. There are some cases where we are doing that, but it is quite small numbers."
In the months ahead, he said the watchdog would be looking at whether patients were struggling to access services in the wake of Covid-19, adding: "Covid is going to be with us for a while, even if it's just a low level. I think access to services is important and we are starting to see people talking about delays in getting cancer treatment, people who are not necessarily coming forward to their GP.  
"What we want to do is understand why people are not getting the treatment that they need and if we're seeing inequalities perhaps in the way that that's panning out. If we see that people, perhaps because of their ethnicity or their socio-economic group, are not receiving the sort of care that they need, then we as the regulator want to be in a position to talk about that."
Mr Trenholm, a former inspector in the Royal Hong Kong Police Service, said the CQC wanted more feedback on services from patients and the public as it was being forced to change how it regulated services.
"My ambition is that these big inspection events become less frequent and that we have shorter but potentially more frequent visits or use the information we've had from the public plus better ways of handling data."
He said this would not mean hospitals and care homes having no inspection for years as the regulator would have "backstop frequencies" of inspections and reserved the right to carry out a full inspection where it had concerns.
He said improvements to the way patient gave feedback had led to a doubling in the number of contacts from the public in the last five months with whistleblowers in social care helping to the regulator to target inspections.
"We can't be absolutely everywhere inspecting things.
"What we are committed to do is to look for new ways to get the message out there that the CQC is listening and that we are interested in what's going on. We also want to be clearer with people around what we've done with the information that they have given us.
"We're very painfully aware that if you have a night in a hotel you feedback on TripAdvisor, but you tend not to feedback on people who have just saved your life.  
"If we can be the conduit for public voices that capture what's going on, and people receive that information in a positive spirit, then that's what's going to drive a positive cycle of learning and improve patient safety."
Patients and the public can give their experiences of care on the CQC website at cqc.org.uk/give-feedback-on-care
Register for free to continue reading
Registration is a free and easy way to support our truly independent journalism
By registering, you will also enjoy limited access to Premium articles, exclusive newsletters, commenting, and virtual events with our leading journalists
Already have an account? sign in
Join our new commenting forum
Join thought-provoking conversations, follow other Independent readers and see their replies