Hospital watchdog chief calls for honesty over Covid pandemic's impact on patient care
'We need to acknowledge that the pandemic continues to affect quality of care,' Ted Baker says
Shaun Lintern
Health Correspondent
Thursday 07 January 2021 19:47 Comments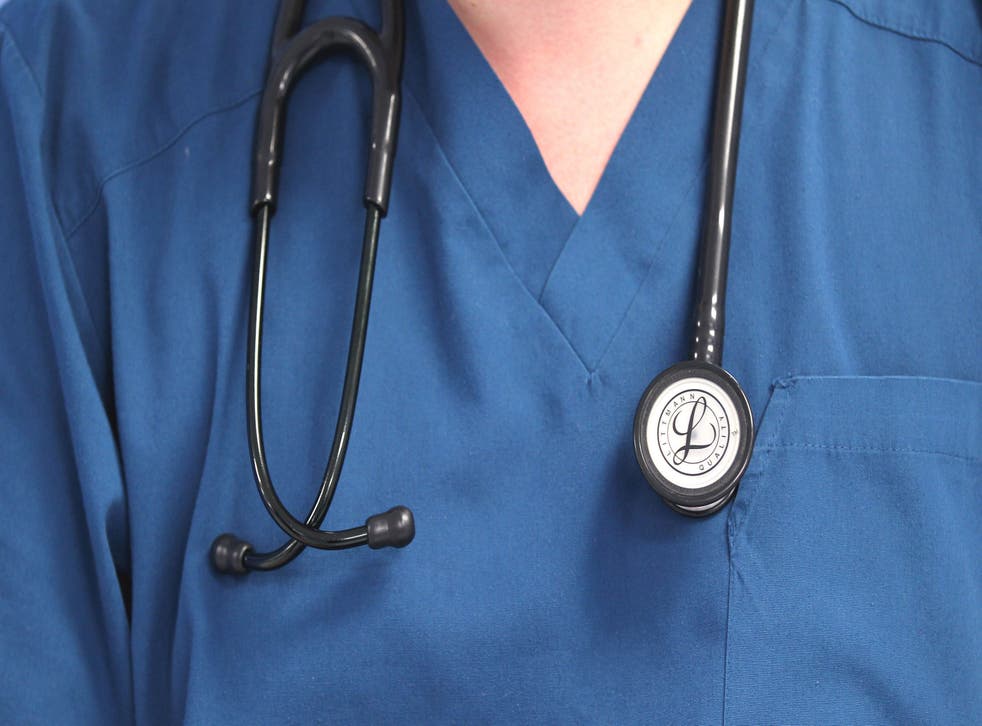 The chief inspector of hospitals has called for honesty about the impact of the coronavirus pandemic on patients, warning poor care could become normalised.
Professor Ted Baker told The Independent it was vital staff continued to report incidents and revealed the Care Quality Commission had seen a 60 per cent rise in whistleblowing concerns during the last national lockdown in November.
He said staff must report incidents and be free to speak up about any concerns as well as being transparent with families where things have gone wrong.
He emphasised that where a patient was unable to get the care they clinically needed because of the demand on services, this would amount to a notifiable patient safety incident.
Prof Baker's comments follow multiple anonymous leaks from NHS staff to The Independent in recent weeks, showing how bad the situation has become in some hospitals. Many staff have only spoken out on condition of anonymity.
Earlier this week London paramedics leaked internal data showing hundreds of emergency calls were waiting hours for an ambulance response after the chief executive of London Ambulance Service claimed it was coping with pressure.
Many hospitals have declared major incidents, cancelled operations and been forced to stretch staffing ratios to unsafe levels to cope with the increasing numbers of Covid-19 patients.
The NHS in England is under what is known as a level 4 national incident which has meant all official communication to the public and the media has been controlled centrally.
But Prof Baker said staff must be allowed to report incidents using NHS incident reporting systems and for families to be told the truth.
He told The Independent hospitals were under "tremendous pressure" with staffing "critically stretched" in many wards and intensive care units.
"We all need to be honest about the impact of this, both on staff and on patients, and acknowledge that the pandemic has affected and continues to affect quality of care.
"I know that staff are doing their utmost to deliver the best quality of care they can, but the challenges they face are enormous and the burden they are carrying is heavy.
"The danger is that poor care becomes normalised due to Covid – and when incidents where staff haven't been able to deliver good care aren't reported, this normalisation moves closer."
He said the regulator understood that staffing levels could not be maintained under the current pressures with hospitals forced to open up many more beds while at the same time tens of thousands of staff are off sick.
He added: "But where a shortage of resources, whether of staffing or equipment, means that a patient doesn't get access to care that is clinically indicated, this is a notifiable patient safety incident. Staff should report it as such – and there must be transparency with patients and families about these incidents. Lack of transparency serves no one.
"The impact of the pandemic on patient care can't be quantified if it isn't recorded. This is not about apportioning blame for shortcomings in care – it's about listening to staff when they tell us that they are struggling and that they are working in conditions that make it harder for them to deliver good care, and acting on their concerns."
UK news in pictures

Show all 50
The CQC halted its programme of routine inspections in March last year ahead of the first wave of coronavirus in the UK. Since then, it has carried out inspections only where concerns about services have been reported by staff or flagged by its monitoring.
In total the regulator received 225 whistleblowing enquiries in November, compared to 141 in the same month in 2019. As a result of these concerns the CQC has brought forward five inspections.
Prof Baker said: "Our inspections can amplify the voices of staff, and escalate their concerns, some of which cannot be resolved at provider level but demand a national response.
"It is absolutely right that we celebrate the commitment, dedication and resourcefulness of frontline staff and trust leadership, but we should also listen when they tell us things are wrong, and act on their concerns. I am enormously grateful to staff who have contacted us to raise safety concerns and encourage others to do so we can try to ensure that vital support is given where it's needed."
Register for free to continue reading
Registration is a free and easy way to support our truly independent journalism
By registering, you will also enjoy limited access to Premium articles, exclusive newsletters, commenting, and virtual events with our leading journalists
Already have an account? sign in
Join our new commenting forum
Join thought-provoking conversations, follow other Independent readers and see their replies