Coronavirus: NHS England warns of higher risks for diabetics as third of Covid-19 deaths linked to condition
NHS England said threat for those under 40 with type 1 or type 2 diabetes was very low​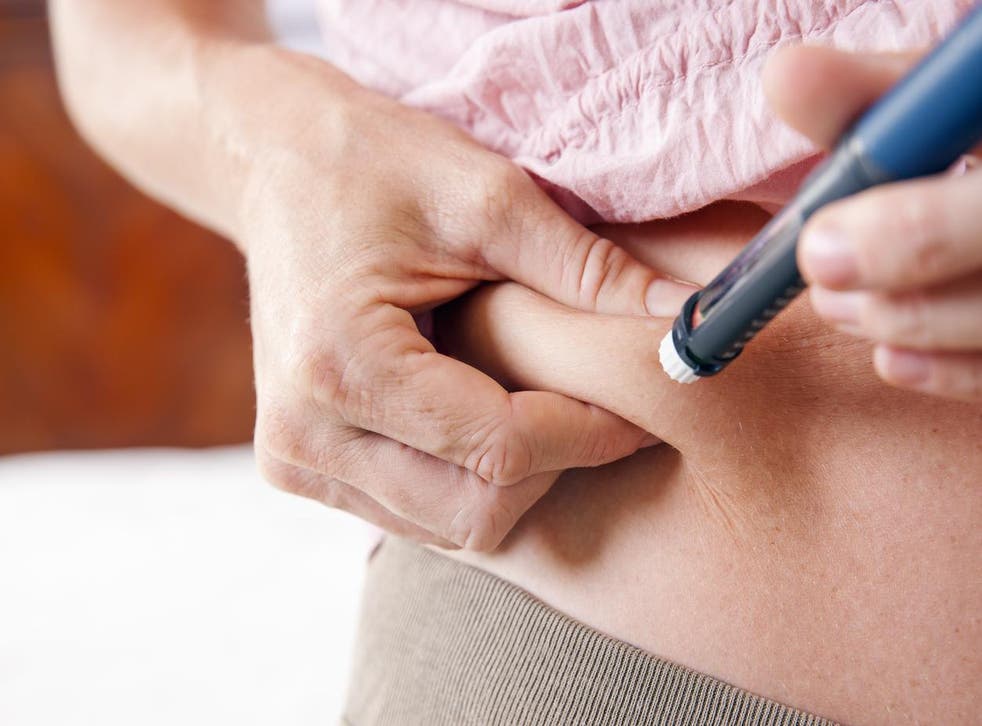 The NHS is offering further support for people with diabetes, after new figures revealed one third of people dying with coronavirus have the disease.
People with type 1 diabetes have a three-and-a-half times greater risk of dying in hospital with coronavirus than people without diabetes, NHS England has said.
New NHS research has revealed that 32 per cent of the 24,739 Covid-19 deaths recorded in English hospitals up to May 17 were patients with diabetes, which is a rise on data last week which showed people with the condition made up more than a quarter of all deaths.
NHS England said people with type 2 diabetes had double the risk of dying in hospital with the virus than those without the condition.
It said the overall death rate for people with diabetes doubled during the early stages of the outbreak in the UK but it said the strongest risk factor for dying with the virus remained age.
People with type 1 diabetes were on average younger than those with the type 2 form of the disease.
A total of 7,466 patients died in hospitals in England with type 2 diabetes compared to 365 who died with type 1 diabetes.
NHS England said the threat for those under 40 with type 1 or type 2 diabetes was very low.
It said the study shows that in both type 1 and type 2 diabetes patients, even when all other known factors are taken into account, higher blood glucose levels and obesity are linked to higher risk.
For both types of diabetes, men and black or Asian people were at higher risk as well as those living in deprived areas or having existing kidney disease, heart failure or stroke.
In response to the new evidence the health service has launched a dedicated helpline with Diabetes UK, as well as new online advice for people to help them manage their diabetes during the outbreak.
It will also make greater use of video consultations and online appointments with GPs to ensure routine care for diabetes patients continues.
Giving birth during the coronavirus outbreak
Show all 23
The NHS already runs a Diabetes Prevention Programme which has helped 90,000 people identified as at risk of developing type 2 diabetes to lose weight.
Professor Jonathan Valabhji, national clinical director for diabetes and obesity and lead author of the study said: "This research shows the extent of the risk of coronavirus for people with diabetes and the different risks for those with type 1 and type 2 diabetes.
"Importantly, it also shows that higher blood glucose levels and obesity further increase the risk in both types of diabetes.
"This can be worrying news but we would like to reassure people that the NHS is here for anyone with concerns about diabetes – and has put extra measures in place to help people and keep them safe, including online sites to support people to care for themselves, telephone and digital consultations, and a dedicated new helpline for advice and support for people treated with insulin."
The NHS said anyone with diabetes who was concerned should contact their GP or diabetes team. It also warned patients not to miss appointments for eye and foot care during the outbreak.
Register for free to continue reading
Registration is a free and easy way to support our truly independent journalism
By registering, you will also enjoy limited access to Premium articles, exclusive newsletters, commenting, and virtual events with our leading journalists
Already have an account? sign in
Register for free to continue reading
Registration is a free and easy way to support our truly independent journalism
By registering, you will also enjoy limited access to Premium articles, exclusive newsletters, commenting, and virtual events with our leading journalists
Already have an account? sign in
Join our new commenting forum
Join thought-provoking conversations, follow other Independent readers and see their replies