'Total disregard for people's lives': Hundreds of thousands of fake masks flooding markets as coronavirus depletes world supplies
Revealed: Counterfeit masks being shipped worldwide often made in unsterile sweatshops labelled with names of well-known medical supply companies and certification stamps, Borzou Daragahi reports
Wednesday 25 March 2020 09:14 GMT
Comments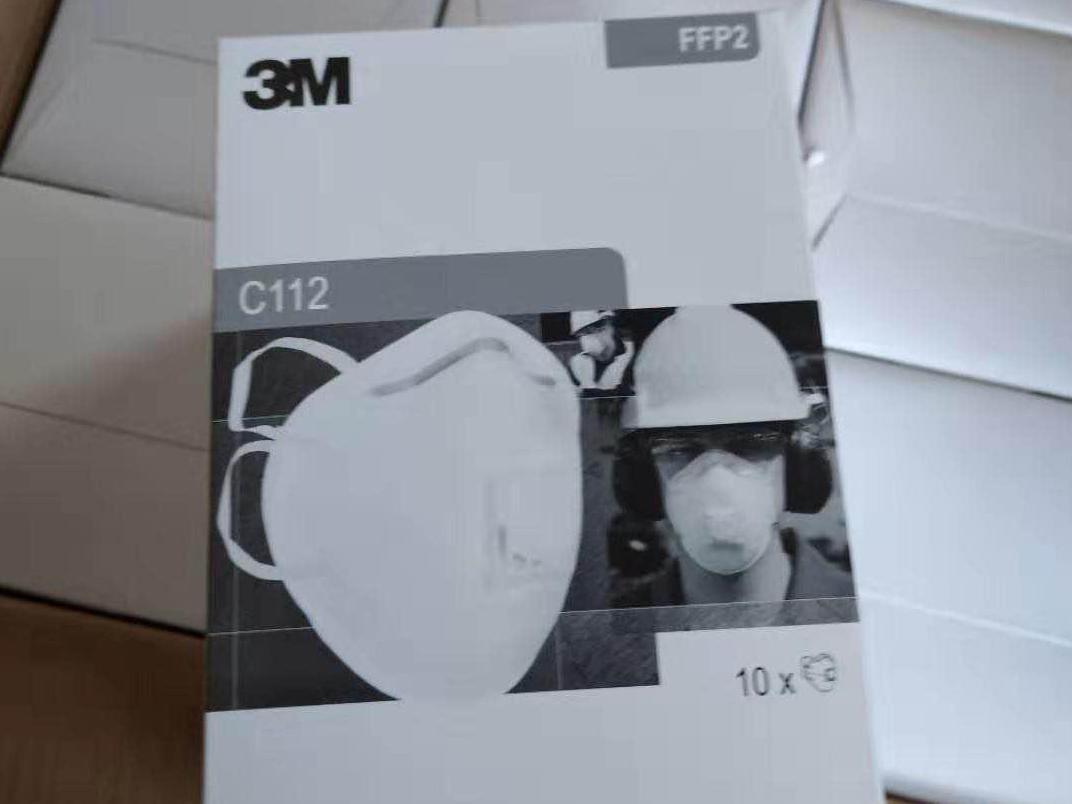 Hundreds of thousands of counterfeit medical masks are being peddled as the world grapples with the coronavirus crisis, The Independent can reveal.
The fake masks are often made in unsterile sweatshops previously used to make phoney handbags or designer jeans.
Producers are labelling their wares with fake brand names of well-known medical supply companies such as 3M, according to medical supply industry sources, law enforcement officials and photographic evidence obtained by this publication.
They even forge "CE" certification stamps and documents that purport to attest to European standards in the same way they used to forge Ralph Lauren or Gucci labels on shirts and purses.
Photos obtained by the Independent showed workers in Turkish textile factories stitching together medical masks in conditions that experts described as unsterile and substandard. Turkish police on Tuesday seized 1 million masks and arrested five people in a raid on a sweatshop making unauthorised medical supplies in Istanbul.
"They use Photoshop or whatever and make their own certificates," said one industry insider who purchases protective masks for the electronics industry. "They are even enlisting box manufacturers to make fake boxes with logos on them like they were selling fake Nike T-shirts. Because nobody's buying T-shirts any more, they start to manufacture masks."
Interpol last week warned of a spike in fake masks and other medical supplies, describing a 90-nation operation that resulted in 121 arrests and the seizure of $14m (£12m) worth of "potentially dangerous pharmaceuticals".
"Criminals will stop at nothing to make a profit," said Jürgen Stock, secretary-general of Interpol. "The illicit trade in such counterfeit medical items during a public health crisis shows their total disregard for people's wellbeing, or their lives."
Surgical masks have become a crucial component in the worldwide battle against coronavirus, as well as the most visible icon of a pandemic that has dramatically transformed life across the planet. Medical workers across the world have complained they don't have enough. Physicians and nurses from Iran to Italy to the United States say they are forced to reuse masks that are ordinarily thrown out after seeing each patient. National and local governments are scrambling to obtain more masks.
The added complication of potentially dangerous fake masks adds to the challenges of medical professionals and policymakers. Legitimate medical product manufacturers and brokers worried about their reputation and the spread of disease are among those sounding the alarm.
"Now in Turkey textile companies are producing these masks," said Celal Sadrettin Dai, chair of the disciplinary board of the Massiad Marmara Medical Device Manufacturers and Suppliers Association.
"I don't know how they get their certification," he said. "It is not easy to get this certification. This is a very big danger for the Turkish medical device industry. Now there's an image against the industry. This mask issue could put us all under a shadow."
Protective masks, which can be used in medical as well as industrial fields, have become a coveted commodity for frontline hospital workers seeking to protect themselves from contracting Covid-19, and ordinary people seeking to stem its transmission.
The fake masks may pose a threat to the wellbeing of medical workers because they are not made with the correct materials or in sterile environments. They may lack the specifications that would prevent viruses or bacteria from entering into breathing passages, according to industry experts.
"Masks not fulfilling the density requirements means the virus can come through to the nose or mouth of the person," said an industry source.
Another medical industry executive said some fake masks produced by textile firms rather than healthcare manufacturers were "better than nothing". They said that so long as they comply with basic standards of using three layers of material and weigh about 60g, they'd likely be enough to prevent the infiltration of coronavirus, which travels through droplets of liquid. At the very least, he said, more academic studies should be conducted.
Because of tremendous global demand, there's no way traditional medical manufacturers could produce enough of the masks. "It's an urgent situation," said Serdar Agalar, of Capa Medikal, an Istanbul-based medical consumer goods supplier. "This is not a normal time."
The extent of the rogue production is unknown, and industry sources say it encompasses factories in China, India and Turkey that have been panicked over the collapse of the textile industry in the wake of the global coronavirus pandemic. Just one factory in Turkey produces 450,000 masks a day, said an industry insider, and there are likely dozens of such outfits in the country. Turkey now has the capacity to produce an estimated 50 million masks a day, said one well-placed industry source.
Mask production in Turkey jumped in late January as the coronavirus epidemic was gripping China, which is the largest manufacturer of medical protective gear in the world. Brokers who spoke to The Independent say they began to notice a huge surge in worldwide offers to sell massive lots of masks that were obviously substandard, and often stuffed into boxes without plastic wrapping to keep them sterile.
China's government contributed to the chaos by ordering companies that knew little about medical standards to produce and procure as many masks as possible. They reached out to brokers across the world who put in orders for tens of millions of masks.
Turkey ordinarily produces about 150 million masks a year. China ordered 200 million masks from Turkish manufacturers in January, with orders also coming in from Italy, Netherlands, France Poland and Germany, creating a surge in demand and driving prices. And prices in Turkey spiked from $.02 to $.04 per mask to $.50 to $.60.
The prospect of huge cash prompted manufacturers without medical experience to enter the business, said Mr Agalar, of Capa Medikal.
"It's the mistake of the Chinese government," he said. "They created a panic and they used unreliable brokers."
Companies bought substandard raw materials, ordered machinery and stitched together masks using ordinary textile standards.
"The main point is that to have real mass manufacturing fulfilling European standards, you need ultrasonic machinery without pressure of human error," a broker told the Independent.
China this year has seized tens of thousands of suspected counterfeit medical masks sold by retailers and wholesalers in both Hong Kong and the mainland. In February, China threw out more than $1m worth of substandard medical masks sold by Turkish companies, said an industry source. "After that incident, the Chinese ambassador got involved in the process and he himself started evaluating and buying the masks," he said.
Turkey's $2bn medical products industry has been hit hard by both economic slowdown and accusations of hoarding. Mr Dai said hospitals are months late on paying bills, making it harder for legitimate manufacturers to keep up with new orders.
Turkish authorities this week accused medical supplies companies of hoarding masks and threatened to seize control of the industry unless the constellation of firms that made up the sector sold protective masks and other gear to the government.
Interior minister Suleyman Soylu was quoted by local media as saying police had already raided depots of medical mask producers on Sunday to demand they sign contracts to sell their wares to the Ministry of Health. Industry insiders say that if there's stockpiling, it is in part because of new rules enacted this month that make it difficult to export masks. Experts predict more and more governments will eventually invoke emergency laws to seize control of medical supplies.
"I see a parallel here to the decision in the US to invoke the Defence Production Act," said Nuket Kucukel, vice-chair of Guven Hospital in Ankara. "It's possible many governments will have to consider intervening."
Join our commenting forum
Join thought-provoking conversations, follow other Independent readers and see their replies