Coronavirus: Reinvented 'iron lung' technology could help save the NHS, say experts
Experts are to test their new 'iron lung' at three hospitals in coming days to see if it can help the NHS cope with the coronavirus outbreak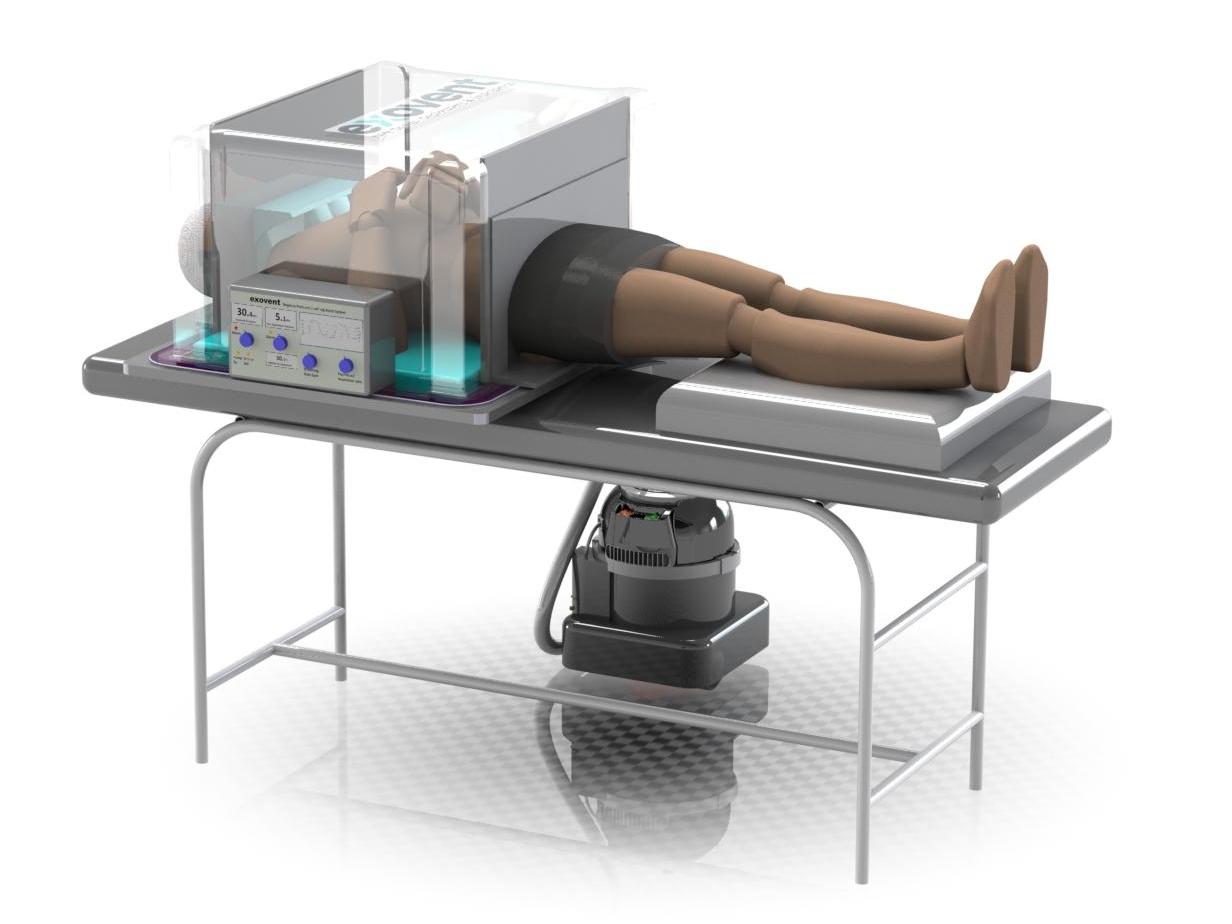 A modern version of "iron lung" machines could be the answer to the health service's shortage of ventilators during the coronavirus outbreak, according to a group of leading doctors, scientists and engineers.
They have reinvented a modern, smaller version of the technology that was widely used in the last century to treat patients with polio, and helped them to breathe by keeping their bodies in a vacuum.
The taskforce of doctors, engineers and scientists has already developed and tested the machine, called an exovent, which will be delivered to three hospitals within days for real-world testing.
The Royal Papworth Hospital in Cambridge, the UK's leading heart and lung hospital, is one of three NHS hospitals that have agreed to road test six of the machine in coming days.
The group say the equipment can be built quickly and cheaply with readily available materials.
It comes as the government admitted only 30 new British-built ventilators will be delivered to the NHS next week to treat coronavirus patients, having previously promised thousands within days.
The NHS has scrambled to create thousands of extra intensive care beds amid concerns the health service could be overwhelmed by patients needing to be ventilated.
The taskforce, which has been backed by Professor Sir John Burn, chairman of The Newcastle upon Tyne Hospitals Foundation Trust and a former member of NHS England's board, has developed the idea within a matter of weeks working night and day.
It has also been supported by the family of physicist Stephen Hawking.
If given the go ahead by government and regulators, the taskforce claims it could build up to 5,000 machines a week.
Coronavirus patients can develop severe pneumonia and can struggle to breathe, often needing to be ventilated in intensive care, which requires them to be put into a medically induced coma and a tube used to inflate their lungs. Because they are unconscious, these patients need close monitoring and nursing care.
Dr Malcolm Coulthard, an honorary consultant at the Great North Children's Hospital, in Newcastle and one of the experts who helped develop the exovent, said it worked by fitting over the patient's chest and abdomen and sealed before a vacuum is applied.
It can be used to help patients who can still breathe for themselves but need help, as well as breathing for a patient in full respiratory collapse.
Dr Coulthard said: "The team has been working flat-out for the last 10 days. There is clearly a need for more ventilators at the moment and this is a non-invasive method of ventilation that is cheaper and easier and which works at least as well if not better than traditional ventilation."
He said the group had no interest in keeping any rights over the idea, which would be useful in poorer countries. He added: "We are happy to give it away. This is cheap and easy and can be built with off-the-shelf materials available in the UK with very few moving parts for around £1,000. A standard ventilator starts at 10 times this."
He also said the device could boost the heart's efficiency by up to 25 per cent compared to conventional ventilation, which squeezes the chest and can reduce cardiac function.
Dr Coulthard, who has already helped save lives by inventing in his garage a dialysis machine for babies, said the machines would be offered to patients on compassionate grounds and with informed consent.
Once the results of the early trial are available the group hopes to approach the Medicines and Healthcare products Regulatory Agency to make it more widely available.
Sir John Burn said: "The exovent team has cleverly adapted the old concept of the iron lung, which was used for treating polio. This device is cheap, simple and it will work. I am convinced it provides a real alternative and is worthy of support."
In a statement, the family of Stephen Hawking said: "As the family of a ventilated man, we know the life and death difference that access to this kind of medical technology makes.
"The Covid-19 epidemic has caused worldwide demand for ventilators to vastly outstrip supply. We are so proud to support the technological and manufacturing innovation involved in producing low cost, effective ventilators swiftly and in large numbers and hope the combined efforts of everyone who has answered this call will mean the NHS receives the equipment it needs to save lives at this terrible time."
Join our commenting forum
Join thought-provoking conversations, follow other Independent readers and see their replies